July 27th: The Biggest Music Headlines
Scroll down the page to see all the music headlines, stories and events for July 27 throughout music history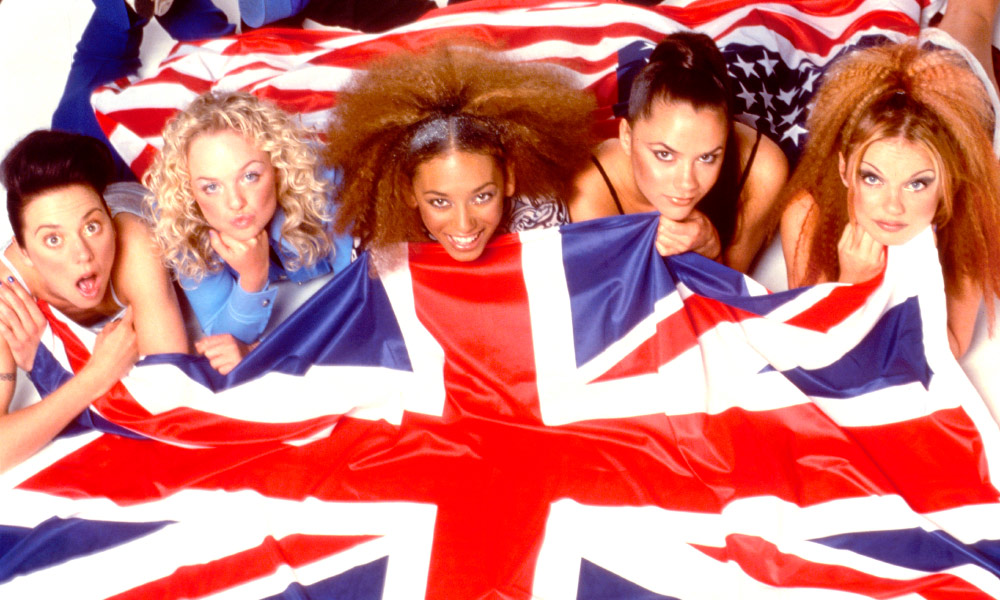 The Spice Girls Score a UK No.1 with 'Wannabe'
On this day in music, July 27, 1996, Girl Power was in full force when the Spice Girls' debut single, "Wannabe," hit No.1 in the UK. The high-energy track spent seven weeks at the top of the UK pop chart. After topping the charts in 22 countries and shifting more than six million copies worldwide, it had the distinction of being the best-selling single by a female group. "Wannabe" later bagged an Ivor Novello Award for Best British-Written Single and was named Best Single at the BRITs.
In 1986, Queen was one of the first Western bands to perform behind the Iron Curtain in communist Eastern Europe when they appeared in front of an estimated 80,000 people at Budapest's Népstadion venue. The date, which was filmed and released as Hungarian Rhapsody: Queen Live in Budapest , was a stop on The Magic Tour.
In 1981, singer-songwriter and Fleetwood Mac siren Steve Nicks released her debut solo album, Belladonna. Nicks brought in Jimmy Iovine and Tom Petty to produce the record, which she began two years earlier in between sessions for Fleetwood Mac's Tusk LP. The set yielded three US hit singles including "Stop Draggin' My Heart Around," a collaboration with Tom Petty & The Heartbreakers.
In 1968, in the immediate aftermath of The Mamas and The Papas' split, "Mama" Cass Elliot stepped out as a solo artist with her debut single, "Dream A Little Dream Of Me," a slowed-down cover of the 1931 dance band tune. The song was a hit on both sides of the Atlantic, reaching No.11 in the UK and No.12 in the US.
In 1985, Eurythmics soared to the No.1 spot on the UK singles chart with "There Must Be An Angel (Playing With My Heart)," taken from the British duo's fourth album Be Yourself Tonight. The track, which featured a harmonica solo from Motown legend Stevie Wonder, proved to be Eurythmics' only chart-topping record in the UK. In the US, the song stalled at No.22.
In 1976, Tina Turner petitioned for a divorce from her husband and musical partner, Ike Turker, citing irreconcilable differences. Following years of domestic abuse, their divorce was finalized on March 29, 1978. In the 80s, the singer reinvented herself as a pop-rock diva and enjoyed huge international success.
Looking for more things that happened on this day in music?
Keep scrolling for all of the headlines for July 27.
BORN ON JULY 27:
1944: Bobbie Gentry (Singer/songwriter)
1949: Rory MacDonald (Runrig)
1953: Suzi Carr (Will To Power)
1960: Conway Savage (Nick Cave And The Bad Seeds)
1962: Karl Mueller (Soul Asylum)
1964: Rex Brown (Pantera)
1967: Juliana Hatfield
1974: Pete Yorn
Looking for more artists born on this day?
Keep scrolling for all of our July 27 birthdays.
---
What to find another day?
---
July 27th
27 Jul 2019
Amy Winehouse's
ex boyfriend Blake Fielder-Civil made legal claim for a £1million cut of the tragic singer's fortune. Fielder-Civil told Amy's family his lawyers said he had a valid claim because he was with her for six years during which she released some of her best-selling material. The family replied by saying he's spent a lot of their marriage in prison, bringing nothing but pain to everyone and to give him another penny would be too much.
27 Jul 2016
Three of
Michael Jackson
's nephews, Taj, TJ and Taryll Jackson, filed a $100 million libel lawsuit against Radar Online over stories published last June that alleged they were sexually abused by their uncle and accepted gifts to cover it up. Radaronline.com is a website that focuses on celebrity news, fashion and pop culture.
27 Jul 2012
The Beatles
returned to the Top 40 of the Billboard albums chart with the iTunes-exclusive compilation Tomorrow Never Knows. The set included 14 classic songs by the band and marked the first time
The Beatles
released an album exclusively to iTunes that had never been previously issued.
27 Jul 2002
Mariah Carey
checked herself into an undisclosed hospital suffering from "extreme exhaustion." The singer cancelled all public appearances, including her headlining appearance at
MTV
's 20th birthday party. Her record company denied tabloid reports that Carey tried to commit suicide, saying she did have cuts on her body, but the injuries were unintentional after breaking some dishes and glasses.
27 Jul 2001
Leon Wilkeson bass player with Lynyrd Skynyrd was found dead in a hotel room in Florida aged 49. Skynyrd scored the 1974 US No. 8 single, 'Sweet Home Alabama' and the 1982 UK No.21 single 'Freebird'. Member of the Rossington-Collins Band.
27 Jul 1996
The
Spice Girls
scored their first No.1 UK single with 'Wannabe'. Seven weeks at No.1, the song won Best British-Written Single at the 1997 Ivor Novello Awards and Best Single at the 1997 Brit Awards. The Girl Power song became the best-selling single by a female group selling over six million copies worldwide.
27 Jul 1992
Michael Jackson
sued the British paper The Daily Mirror over photos and an article that said he was left a "scar face" from numerous plastic surgeries. The suit was later settled out of court.
27 Jul 1991
Jesus Jones went to No. 2 on the US chart with 'Right Here, Right Now', unable to shift
Bryan Adams
'(Everything I Do), I Do It for You', from a seven week stay at the No.1 position.
27 Jul 1986
Queen
became the first western act since Louis Armstrong in 1964 to perform in Easten Europe when they played at Budapest's Nepstadion, Hungary, the gig was filmed and released as 'Queen Magic in Budapest'.
27 Jul 1985
Paul Young went to No.1 on the US singles chart with his version of the
Daryl Hall
song 'Every Time You Go Away'.
27 Jul 1985
The Eurythmics were at No.1 on the UK singles chart with 'There Must Be An Angel (Playing With My Heart)', the duo's only UK No.1 single. The song featured a harmonica solo by
Stevie Wonder
.
27 Jul 1976
Tina Turner filed for divorce from her husband Ike, ending their violent 16-year marriage and successful musical partnership.
27 Jul 1976
Bruce Springsteen
sued his manager Mike Appel for fraud and breach of trust. The case dragged on for over a year, halting Springsteen's career. An out of court settlement was reached the following year.
27 Jul 1974
John Denver started a two week run at No.1 on the US singles chart with 'Annie's Song', the singers second US No.1. The song was a tribute to his wife and was written in 10 minutes while he was on a ski lift.
27 Jul 1974
Wings started a seven-week run at No.1 on the UK album chart with
Band On The Run
. Although sales were modest initially, its commercial performance was aided by two hit singles 'Jet' and 'Band on the Run', such that it became the top-selling studio album of 1974 in the UK and Australia; in addition to revitalising McCartney's critical standing. It remains McCartney's most successful album and the most celebrated of his post-Beatles works.
27 Jul 1968
Cass Elliot released her first solo single following the break up of The Mamas and Papas. 'Dream a Little Dream of Me' had been around since 1931 and had been recorded by
Frank Sinatra
, Frankie Laine and many others. Cass' version would be the most successful when it peaked at No. 12 on the US chart, and No.11 in the UK.
27 Jul 1963
During a UK tour
The Beatles
played the last night of a six night run at The Odeon Cinema, Weston-super-Mare.
The Beatles
spent the day with photographer Dezo Hoffman, who took photos and 8mm movies of
The Beatles
at their hotel, on the beach dressed in Victorian bathing suits, and go-karting.
27 Jul 1958
Fan's of rock & roll music were warned that tuning into music on the car radio could cost you more money. Researchers from the Esso gas company said the rhythm of rock & roll could cause the driver to be foot heavy on the pedal, making them waste fuel.
Born on this day in music
27 Jul 1974
Pete Yorn, American singer-songwriter, guitarist and drummer who first gained recognition after his debut 2001 record, Musicforthemorningafter.
27 Jul 1967
Juliana Hatfield American musician and singer-songwriter from the Boston area formerly of the indie rock bands Blake Babies,
Some Girls
, and The Lemonheads.
27 Jul 1964
Rex Brown, bassist with American heavy metal band, Pantera, who had the 1994 UK hit single 'I'm Broken'. Pantera released four albums during the 1980s.
27 Jul 1962
Karl Mueller, bassist with American alternative rock band Soul Asylum, who had the 1993 US No.5 and UK No.7 single 'Runaway Train'.
27 Jul 1960
Australian rock musician Conway Savage, from Nick Cave And The Bad Seeds who have released over 15 studio albums including the 2013 Australian No.1 Push the Sky Away. From 1993, he had a solo career and released three albums. Savage underwent medical treatment for a brain tumour in 2017. He died, aged 58, on 2 September 2018.
27 Jul 1953
Suzi Carr (Will To Power,) singer, who had the 1989 UK No.6 single 'Baby I Love Your Way / Freebird'.
27 Jul 1951
American rock and jazz drummer Tris Imboden. His studio session work has included recordings with
Neil Diamond
, Kenny Loggins, Firefall, Richard Marx, Steve Vai, Roger Daltrey, Chicago and Crosby, Stills & Nash.
27 Jul 1950
Michael Vaughn, from Paper Lace who scored the 1974 UK No.1 single 'Billy Don't Be A Hero', and the 1974 US No.1 single 'The Night Chicago Died'.
27 Jul 1949
Maureen McGovern, singer, (1973 US No.1 single 'The Morning After').
27 Jul 1949
Rory MacDonald, bass, vocals, Runrig, (1995 UK No.18 single 'An Ubhal As Airde, The Highest Apple').
27 Jul 1947
Shelly Clark, American singer, dancer and actress, best known as a founding member of the 1970s R&B girls group, Honey Cone who had the 1971 US No. 1 single, 'Want Ads'.
27 Jul 1944
Bobbie Gentry, US singer, songwriter, notable as one of the first female country artists to compose and produce her own material. Gentry rose to international fame with her intriguing Southern Gothic narrative 'Ode to Billie Joe' in 1967. The track spent four weeks at No.1 on the Billboard Hot 100 chart and sold over three million copies all over the world. Her album Fancy brought her a Grammy nomination for Best Female Pop Vocal Performance.
27 Jul 1943
Al Ramsey, bassist from American 1960s era pop and rock group Gary Lewis and the Playboys who scored the 1965 US No.1 single 'This Diamond Ring' and 11 other US Top 40 hits. He died on 27 November 1985 aged 42,
27 Jul 1941
Scottish songwriter Andrew McMaster from British pub rock band The Motors who had the the 1978 UK No.4 single 'Airport'.
27 Jul 1933
Nick Reynolds, The Kingston Trio, (1958 US No.1 & UK No.5 single 'Tom Dooley' plus nine other US Top 40 hits).
27 Jul 1930
Scottish session drummer Andy White. He was affectionately christened 'the fifth Beatle' as he was best known for replacing
Ringo Starr
on drums on the
The Beatles
' first single, '
Love Me Do
'. White was featured on the American 7inch single release of the song, which also appeared on the band's debut British album, Please Please Me. He also played on 'P.S. I Love You', which was the B-side of '
Love Me Do
'. White also worked with
Chuck Berry
, Billy Fury, Herman's Hermits and Tom Jones. He died on 9 November 2015 died aged 85.