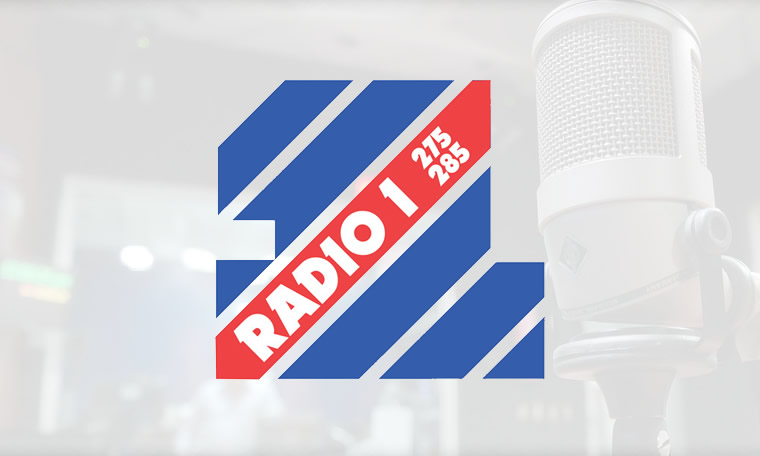 On 30th Sept 1967, BBC Radio 1 was launched in the UK. Former Radio Caroline DJ Tony Blackburn was the first presenter on air. The Move's "Flowers In The Rain" was the first record played.
"…and good morning everyone! Welcome to the exciting new sound of Radio 1."
Wonderful Radio 1 had arrived. Little did we know that during the next 20 years at least, this new national radio station, launched to combat those irresponsible pirate stations, would dictate the tastes and record buying of the great British public.
And what a bunch of jocks we had! Tony Blackburn, who presented the flagship breakfast show for six years, couldn't open his mouth without delivering a dreadful one-liner; his jokes were terrible! But Tony's style and delivery became the blueprint for thousands of budding DJs up and down the country.
Tony was a failed singer who had released singles as well as an album, before making his name as a pirate DJ on Radio Caroline and Radio London. But in his defence, Blackburn had an ear for a great pop record and by making these his "record of the week", the DJ kick-started the careers of many new acts. He had the ear of a nation that was happy to listen.
Radio 1 was new and fresh and in the days before the tightly restricted playlist format, these presenters could pick and choose records they wanted to play – which is now sadly missed on most stations.
Kenny Everett was another Radio 1 DJ and my favourite. I was immediately drawn to his wacky sense of humour. His shows were chaotic and groundbreaking; he loved music and you could tell. Kenny had struck up a friendship with the Beatles and accompanied them on their 1966 tour of the United States, sending back daily reports for Radio London. He also produced their 1968 and 1969 Christmas records.
I remember when Sgt. Pepper's was released; Kenny played the whole of side one. Turned it over and played all of side two. Can you imagine any major radio station doing that now? And you know what? It worked.
I loved listening to Everett so much I joined his fan club and later when he was sacked from the Beeb (for making a remark about a minister's wife giving a driving instructor a backhander), all fan club members were sent "Bring Back Everett" car stickers which we bullied our parents into displaying in the rear window.
These were the halcyon days of British radio. With millions of listeners, record companies would do anything to get their records playlisted. Producers and presenters were wined and dined by radio pluggers as you'd expect. The best story I ever heard from this period was by a forward-thinking plugger who worked for one of the major labels.
The pluggers would all meet on a designated day and be handed a copy of the 'new' playlist, to see if their record had been added.
It had come to the attention of this one particular plugger that the playlist was typed on a sheet of BBC Radio 1 paper. This was then placed in all the presenters' pigeonholes from which they would play the records on air. His plan was simple. All he had to do was get his hands on some BBC paper and re-type the playlist, adding one or two of his records! Apparently, he successfully carried this scam from several months before being caught.
The initial lineup of DJs included John Peel, who remained with the station until his death in October 2004. As a presenter he did more for new artists than any other presenter on the planet.
Yes, wonderful Radio 1, it became a national and much loved treasure and in the process made household names of many of its team: Johnnie Walker (who was forced off the station after describing The Bay City Rollers as "musical garbage"), Simon Bates, Simon Dee, Tommy Vance, Dave Lee Travis (who later resigned live on-air unhappy with changes at the station), Alan Freeman and Bob Harris, who both brought rock music and more to the masses, and a whole bunch of other DJs.
Radio 1 became the most listened to station in the world with regular audiences of well over 12 million (up to 20 million for Blackburn's Breakfast Show). Radio 1 really did capture the hearts of the British public with its mix of zany and entertaining presenters. The sun was always shining on Radio 1 in those early days; Radio 1 was fun and was your best friend.
If only all radio was this good.