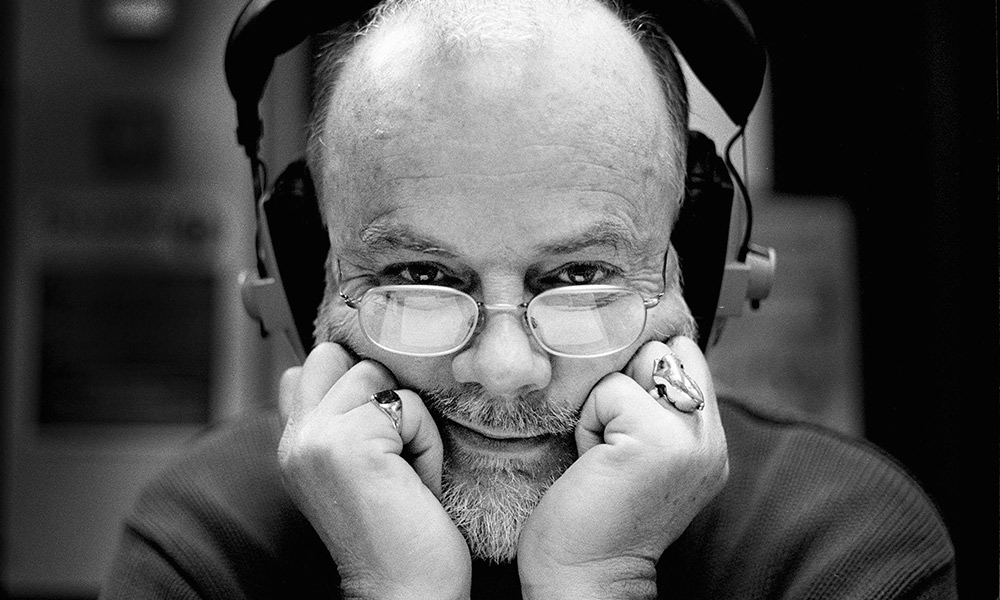 On 25th Oct 2004, John Peel died in Cuzco, Peru of a heart attack, aged 65. He was BBC's longest-serving radio DJ and the first DJ to introduce The Ramones, Roxy Music, The Smiths, The Fall, Rod Stewart, Blur, the Sex Pistols, T. Rex and others to the masses. He founded Dandelion Records in 1969, which released records by Kevin Coyne, Bridget St John, and Medicine Head. He was also known for his Peel Sessions releases of live radio sessions. Peel was appointed an OBE in 1998.
Hearing about John's untimely death was similar to hearing the news about John Lennon's murder, or Michael Jackson's death. Now I'm not comparing Peel in any way to the musical genius of Lennon or Jackson, but Peel introduced us to so much music we would've never heard, he became like a close personal friend.
Bands from all over the world sent their demo tapes to John knowing that he really cared. John had an uncanny knack of being ahead of any trends or fads. He just loved new music. You've only go to look at the list of acts who appeared on the John Peel Sessions to see it reads like, well, just about every decent act worth hearing.
He was one of the first broadcasters to play psychedelic rock and progressive rock records on British radio, and he is widely acknowledged for promoting artists working in various genres, including pop, reggae, indie rock, alternative rock, punk, hardcore punk, breakcore, grindcore, death metal, British hip-hop, and dance music.
Like most teenagers, I listened to Peel on the radio – it was the window of the world to music. Apart from introductions to Led Zeppelin, Pink Floyd, T Rex, Neil Young, and countless others, I remember hearing 'Rocky Mountain Way' by Joe Walsh for the first time on Peel?s show. At the time, I'd never heard anything like it; maybe it was the "talk box"gadget that Walsh used on the track, but it struck a chord with me. I decided there and then I had to hear more, so the following day I skipped school (again) and took the train to Manchester to pay a visit to my favourite record shop, Virgin.
In this small store, you could request to hear things and listen to the whole album sat on a stool, wearing a rather large pair of headphones. So I listened to both sides of the latest Joe Walsh album The Smoker You Drink, The Player You Get. I loved it. But seeing as I'd barely enough money for my return train journey, a few weeks passed before I could afford to buy the album for myself. My point here is that thousands of other youngsters over the years would do the same as me after hearing something played by Peel; it might've been Pink Floyd, Bob Marley, The Smiths, The Sex Pistols, Nirvana, Blur, or Atari Teenage Riot.
Peel was born in Heswall, near Liverpool, and after completing his military service in Britain in 1962, went to the US where he began working for a radio station in Dallas.
He joined BBC Radio 1 at the launch of the station in 1967 and established himself with the late night programme Top Gear. Peel appeared frequently on British television as one of the presenters of Top of the Pops in the 1980s, and he provided voice-over commentary for a number of BBC programmes. He became popular with the audience of BBC Radio 4 for his Home Truths programme, which ran from the 1990s, featuring unusual stories from listeners' domestic lives.
In later life, I met John on several different occasions and he always took time to engage in a conversation. One such time I walked into the reception area at BBC Broadcasting House where John was trying to take a nap before his show. On seeing me, he sat up and we started to chat. He never got back to his nap.
Peel's enthusiasm for music outside the mainstream occasionally brought him into conflict with the Radio 1 hierarchy. In early 1977 station controller Derek Chinnery contacted John Walters and asked him to confirm that the show was not playing any punk, which he (Chinnery) had read about in the press and disapproved of. Chinnery was evidently somewhat surprised by Walters' reply that in recent weeks they had been playing little else.
I feel like I've not even touched the surface of what John achieved – I could carry on writing all day.
On 26 October 2004 BBC Radio 1 cleared its schedules to broadcast a day of tributes. London's Evening Standard boards that afternoon read "the day the music died".
When his death was announced on Radio 1, the station played his favourite song, 'Teenage Kicks' by the Undertones.
Peel had often spoken wryly of his eventual death. He once said on the show Room 101, "I've always imagined I'd die by driving into the back of a truck while trying to read the name on a cassette and people would say, 'He would have wanted to go that way.' Well, I want them to know that I wouldn't."