August 30th: The Biggest Music Headlines
Scroll down the page to see all the music headlines, stories and events for August 30 throughout music history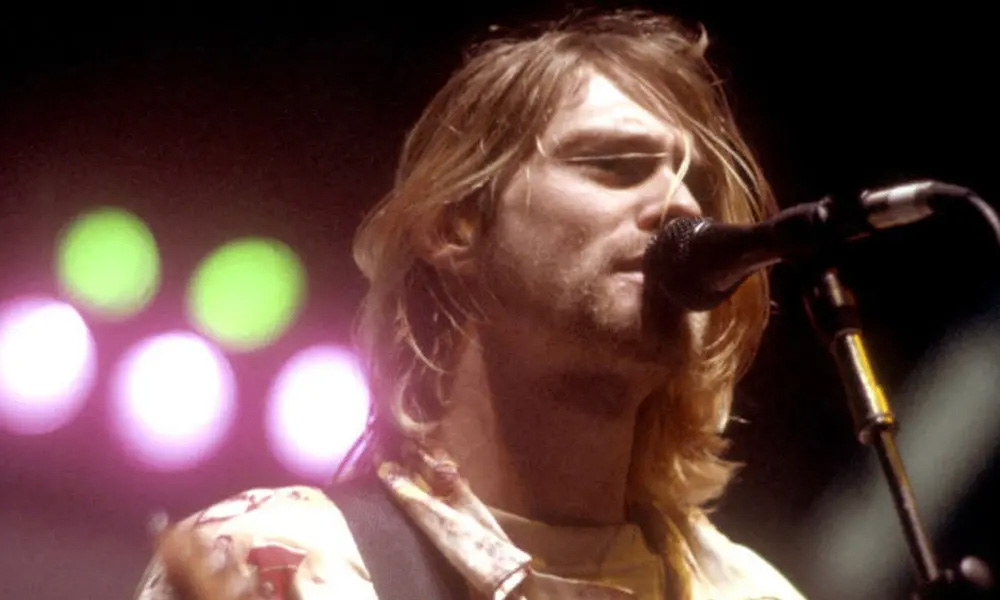 Nirvana's Blistering Final UK Show At Reading
On August 30, 1992, Nirvana played their final UK show at the Reading Festival. Attended by more than 50,000 fans, the sold-out festival date was one of the band's most famous concerts—and opened with a memorable entrance by Kurt Cobain. Poking fun at rumors about his poor health, the frontman (donning a hospital gown and wig) was pushed on stage in a wheelchair by music journalist Everett True. The band's performance proved otherwise though—and went down in history as one of their greatest shows ever. Bootlegged for years, the set was eventually released in 2009 as Live at Reading.
In 1972, John Lennon and Yoko Ono hosted the star-studded One to One benefit concert at Madison Square Garden to raise money for the Willowbrook State School. Lennon personally purchased $60,000 worth of tickets to give to volunteer fundraisers, while the performance was captured on Lennon's posthumous album, Live In New York City. Stevie Wonder, Sha Na Na, and Roberta Flack were also among the evening's performers.
In 1968, The Byrds (with Gram Parsons) released their sixth studio album, Sweetheart of the Rodeo. The first major album widely recognized as country rock, it represented a turning point for the 1970s country rock movement, which influenced the outlaw country and new traditionalist movements. The band included two covers from Bob Dylan's then-unreleased Basement Tapes sessions, "You Ain't Goin' Nowhere" and "Nothing Was Delivered."
In 2014, Kate Bush made history as the first woman to have eight albums on the UK charts at the same time. The monumental moment for the singer came after her 2014 residency in London, her first shows in 35 years. The only artists ahead of Bush were Elvis Presley (whose 12 entries in the top 40 came after his 1977 death) and The Beatles, who had a concurrent 11 entries in 2009.
In 2016, Guinness World Records declared Ringo Starr's copy of The Beatles' White Album to be the most expensive LP ever sold at an auction. The first-edition copy (catalog No. 0000001) was kept in a vault in perfect condition for over 35 years and sold in December 2015. The album sold for $790,000, beating Elvis Presley's $305,000 record.
Looking for more things that happened on this day in music?
Keep scrolling for all of the headlines for August 30.
BORN ON AUGUST 30:
1935: John Phillips (The Mamas & the Papas)
1939: John Peel (Radio DJ)
1963: Paul Oakenfold (DJ, Producer)
1964: Robert Clivilles (C+C Music Factory)
1986: Ryan Ross (Panic! at the Disco)
Looking for more artists born on this day?
Keep scrolling for all of our August 30 birthdays.
---
What to find another day?
---
August 30th
30 Aug 2023
American guitarist Jack Sonni best known as "the other guitarist" in
Dire Straits
during the band's Brothers in Arms era died aged 68. He met founding Dire Straits members and guitarists David and Mark Knopfler in 1978 while working at Rudy's Music Stop a guitar shop in Manhattan.
30 Aug 2020
At the 2020 MTV Video Music Awards, Lady Gaga was the most awarded act of the night winning song of the year for 'Rain on Me' (with Ariana Grande), Artist of the Year and the MTV Tricon Award. BTS won Best Group, Coldplay won Best Rock track for 'Orphans' and Video of the Year went to The Weeknd for 'Blinding Lights'.
30 Aug 2016
US singer Chris Brown was arrested on suspicion of assault with a deadly weapon after a woman told police he had threatened her with a gun. Beauty queen Baylee Curran told the LA Times Mr Brown had pointed the gun at her face after she had been admiring his friend's jewellery. Mr Brown came out of his home after a stand-off with police.
30 Aug 2016
The latest edition of Guinness World Records said that
Ringo Starr
's copy of
The Beatles
'
White Album
was officially the most expensive LP ever sold at auction. Guinness confirmed that a December 2015 sale at Julien's Auction House set a new high for album prices when the first-edition copy with the catalog number 0000001, which was kept in a vault in perfect condition by Starr for more than 35 years, sold for $790,000.
30 Aug 2014
Kate Bush
followed her stage comeback by becoming the first woman to have eight albums in the UK charts at the same time. Two of the singer's albums were in the top 10, and eight overall in the top 40. It came after she returned for her first live concerts for 35 years. The only artists ahead of Bush are
Elvis Presley
, who had 12 entries in the top 40 after his death in 1977 and
The Beatles
who had 11 in 2009.
30 Aug 2013
Cinema's across the UK were handing out earplugs to parents taking their children to see One Direction's new film. Accompanying chaperones could enjoy One Direction: This Is Us 3D without being worried by the high-levels of expected screaming and shouting in the auditoriums during the screenings. Humans are capable of screaming as loud as 120 decibels, which is the same as standing next to a running chainsaw.
30 Aug 2013
A 96-year-old who wrote a song for his late wife made the US iTunes top 10, alongside Katy Perry and Lady Gaga. Fred Stobaugh, whose wife Lorraine had died in April, had no previous musical experience and wrote the song on a whim for a competition. He submitted his handwritten lyrics by post and, although the contest was online-only, the organisers were so moved they put the words to music. 'Oh Sweet Lorraine' was No.7 seven on US iTunes and had seen over 1.9m YouTube views.
30 Aug 2013
A signed copy of
John Lennon
's whimsical 1964 book 'In His Own Write' sold for more than $5,600 after a flurry of 47 bids on eBay. Filled with cheeky quips and kaleidoscopic imagery — the author note was titled 'About the Awful' — Lennon's 'In His Own Write' featured short stories, poems and drawings.
30 Aug 2011
Alleging that
Elvis Presley
"was unjustly exploited during his lifetime by his record company," his estate announced a multimillion dollar lawsuit against Arista Music, formerly RCA Records, demanding proper payment over new media income such as ringtones, downloads and entertainment apps.
30 Aug 2007
Rap star Lil Wayne was sued by a woman for $1m who claimed she was crushed at one of his concerts after a large amount of cash was thrown into the audience.Tyrique Layne, then 17, said she lost consciousness after being trampled by the crowd at a gig in Maryland in October 2006, and had suffered memory loss and severe headaches.
30 Aug 2004
Winners at the 2004
MTV
Video Music awards included, Usher for Best Male Video for 'Yeah', Best Video went to Outkast for 'Hay Ya', Best Group Video No Doubt for 'It's My Life' and Best Rock Video went to Jet for 'Are You Gonna Be My Girl.'
30 Aug 1995
Carly Simon and James Taylor performed live together in front of 10,000 fans on Martha's Vineyard, Massachusetts. It was the first time they appeared live on the same stage since 1979. The former couple played their own solo sets before combining their efforts in raising money for the local agricultural society.
30 Aug 1995
Sterling Morrison founder member of the Velvet Underground died of cancer at his home in New York City two days after his 53rd birthday. The guitarist left the group in August 1971 and re-joined in 1992 for a European tour. During the 80s he became the Captain of a Houston tugboat.
30 Aug 1994
Oasis
performed a selection of new songs at London's Virgin Mega store Marble Arch. Main man from The Lemonheads Evan Dando joined the band for a new song called 'Whatever'.
30 Aug 1992
Appearing at this year's Reading Festival, England, Suede, Ride, Pavement, Public Enemy, Manic Street Preachers (bassist Nicky Wire smashed his guitar in two and hurled it into the crowd, hitting a security guard who needed 16 stitches). This was one of the most famous in the festival's history.
Nirvana
played what was to become their last UK concert, and one of their most famous.
Kurt Cobain
took to the stage in a wheelchair pushed by music journalist Everett True, parodying speculations about his mental health.
30 Aug 1989
Billy Joel
fired his manager and former brother in law Frank Weber, after an audit revealed discrepancies. Joel took Weber to court and sued for $90 million.
30 Aug 1989
Izzy Stradlin from Guns N' Roses was arrested for making a public disturbance on a US air flight. Stradlin had urinated on the floor, verbally abused a stewardess and smoked in the non-smoking section of the aircraft.
30 Aug 1988
Bruce Springsteen
's wife Julianne filed for a divorce after newspapers published photos of Springsteen and backing singer Patti Scialfa together.
30 Aug 1986
Steve Winwood went to No.1 on the US singles chart with, 'Higher Love', a No.13 hit in the UK.
30 Aug 1975
Paul Kossoff guitarist with
Free
and Back Street Crawler, 'died' for 35 minutes in hospital after being taken ill. (Kossoff died on 19th March 1976 of heart failure after a history of drug abuse).
30 Aug 1975
Rod Stewart
had his fifth UK No.1 album when Atlantic Crossing started a five-week run at the top of the charts. The title indicated Stewart's new artistic direction, and on his departure to escape the 83 per cent top rate of income tax introduced by British Labour Prime Minister Harold Wilson for the jet-set lifestyle in Los Angeles.
30 Aug 1972
John Lennon
and Yoko Ono played Madison Square Gardens to raise money for the Willowbrook State School.
Stevie Wonder
, Sha Na Na and Roberta Flack also appeared at the event. Lennon personally bought $60,000 worth of tickets which were given to volunteer fund-raisers. Several of the performances were later included on Lennon's, Live in New York City album.
30 Aug 1969
Two weeks after the
Woodstock
festival, the second Isle Of Wight festival took place. Over 150,000 turned up over the two days to see
Bob Dylan
, The Band, Blodwyn Pig, Blonde On Blonde, Bonzo Dog Dooh Dah Band, Edgar Broughton Band, Joe Cocker, Aynsley Dunbar, Family, Fat Mattress, Julie Felix,
Free
, Gypsy, Richie Havens, The Moody Blues, The Nice, Tom Paxton, Pentangle, The Pretty Things, Third Ear Band and
The Who
. Tickets 25 shillings, ($3.00). Celebrities who attended include
Keith Richards
, Charlie Watts, John & Yoko,
George Harrison
,
Ringo Starr
, Jane Fonder, Liz Taylor and Richard Burton.
30 Aug 1969
One Hit Wonders
Zager and Evans started a three week run at No.1 on the UK singles chart with 'In The Year 2525.' The song which was written by Rick Evens in 1964, also spent six weeks at No.1 on the US chart.
30 Aug 1969
The three day Texas Pop Festival took place featuring
Janis Joplin
,
Led Zeppelin
, Sam & Dave,
Santana
, Johnny Winter, Grand Funk Railroad, Delaney & Bonnie, Nazz, Spirit, B.B. King, Canned Heat and Chicago. Over 120,000 fans attended the festival.
30 Aug 1968
American band the Byrds released their sixth album Sweetheart of the Rodeo. The album has proved to be a landmark for the entire nascent 1970s Los Angeles country rock movement and was also influential on the outlaw country and new traditionalist movements, as well as the so-called alternative country genre of the 1990s and 2000s.
30 Aug 1949
Hank Williams
went into Herzog Studio in Cincinnati to record 'I'm So Lonesome I Could Cry'. Williams wrote the song originally intending that the words be spoken, rather than sung. The song about loneliness was largely inspired by his troubled relationship with wife Audrey Sheppard.
Born on this day in music
30 Aug 1986
George Ryan Ross III, lead guitarist, singer, with American rock band Panic! at the Disco who scored the 2008 Australian No.1 and US & UK No.2 album Pretty.Odd.
30 Aug 1966
Peter Cunnah, D:Ream, (1994 UK No.1 single 'Things Can Only Get Better').
30 Aug 1964
1964, Robert Clivilles , producer and DJ with from American group C +C Music Factory who had the 1991 UK No.4 single 'Things That Make You Go Hmmm..., and the 1991 US No.1 single 'Gonna Make You Sweat'.
30 Aug 1963
Paul Oakenfold, producer, remixer, DJ. Toured with
U2
, remixed for Simply Red, M People, New Order, Stone Roses and
U2
.
30 Aug 1961
Keith McKenzie, The Shamen, (1992 UK No.1 single 'Ebeneezer Goode').
30 Aug 1958
Martin Jackson, drums, Magazine, (1978 UK No.41 single 'Shot By Both Sides'), Swing Out Sister, (1986 UK No.4 single 'Breakout').
30 Aug 1954
Ronald Beitle, drummer, Wild Cherry, (1976 US No.1 & UK No.7 single 'Play That Funky Music').
30 Aug 1953
Horace Panter, also known as Sir Horace Gentleman, bassist for the British 2 Tone ska band The Specials who had the 1981 UK No.1 single 'Ghost Town'.
30 Aug 1952
Kenny Andrews, Darts (1978 UK No.2 single 'Boy From New York City').
30 Aug 1951
Dana, (Rosemary Brown), 1970 Irish Eurovision Song Contest winner, UK No.1 single 'All Kinds Of Everything'.
30 Aug 1950
Micky Moody guitar, Juicy Lucy (1970 UK No.14 single 'Who Do You Love'), Whitesnake, (1987 US No.1 & UK No.9 single 'Here I Go Again').
30 Aug 1944
Charles Colbert, from American rock band American Breed who scored the 1967 US No.5 single 'Bend Me, Shape Me', (a hit on the British charts for the British group Amen Corner).
30 Aug 1941
John McNally, The Searchers, (1964 UK No.1 single 'Needles And Pins', 1964 US No.3 single 'Love Potion Number Nine').
30 Aug 1939
John Peel
, BBC radio DJ. journalist and TV presenter, born John Robert Parker Ravenscroft. He was the longest running BBC
Radio 1
and the most influential British DJ ever. He was one of the first broadcasters to play psychedelic rock and progressive rock records on British radio, and is widely acknowledged for promoting artists working in various genres, including pop, reggae, indie rock, alternative rock, punk, hardcore punk, breakcore, grindcore, death metal, British hip hop, and dance music. Peel died in Cuzco, Peru of a heart attack on 25th October 2004 aged 65.
30 Aug 1935
John Phillips, from American folk rock vocal group The Mamas & the Papas who had the 1965 hit 'California Dreamin'', the 1966 US No.1 single 'Monday Monday' and the 1967 hit 'Dedicated to the One I Love'. Phillips died of heart failure aged 65 on 18th March 2001.
30 Aug 1919
American pioneering female country music singer Ellen Muriel Deason who became known as Kitty Wells. Her 1952 hit 'It Wasn't God Who Made Honky Tonk Angels', made her the first female country singer to top the US country charts, and turned her into the first female country star. Wells died on 16 July 2012 age 92.