January 2nd: The Biggest Music Headlines
Scroll down the page to see all the music headlines, stories and events for January 2 throughout music history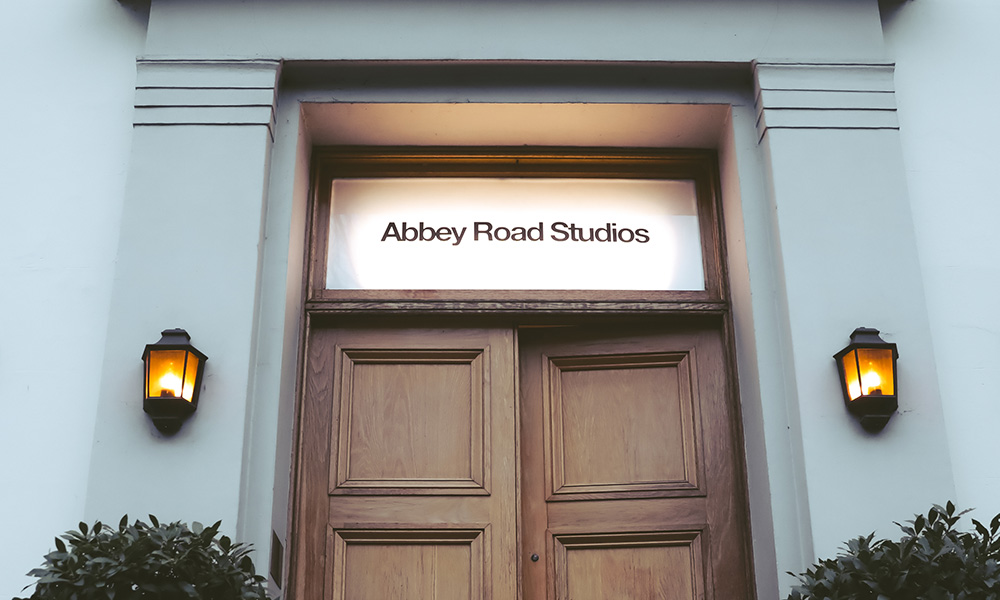 The Beatles Embark on Their Final Recording Sessions
On this day in music, January 2, 1969, The Beatles convened in the studio to record their 12th and final album, Let It Be. While the sessions – documented for a film of the same name (with the footage later used for the 2021 docuseries, The Beatles: Get Back) – were marred by tensions in the group, they resulted in such classic tracks as "Get Back," "Across the Universe," and "Let It Be." The album, meanwhile, topped charts around the globe, including in the UK, the US, Canada, and Australia.
In 2016, Adele began the year atop the Billboard 200 with her third studio album, 25. Two weeks earlier, the LP debuted at No.1 in more than 25 countries and broke first-week sales records in the US, the UK, and beyond.
In 1969, a shipment of John Lennon and Yoko Ono's album, Two Virgins, was seized by authorities in New Jersey due to the full-frontal nude photograph of the couple on the cover.
In 1979, Sex Pistols bassist Sid Vicious went on trial in New York, where he was accused of killing his girlfriend, Nancy Spungen, in one of the most sensational moments of the original punk era. Vicious, who was released on bail, died exactly one month later from a drug-related overdose.
In 1971, George Harrison's All Things Must Pass started a seven-week run at No.1 on the Billboard 200, making Harrison the first former Beatle to score a chart-topping solo album in America. The classic title featured the hits "My Sweet Lord" and "What Is Life."
Looking for more things that happened on this day in music?
Keep scrolling for all of the headlines for January 2.
BORN ON JANUARY 2:
1936: Roger Miller
1942: Chick Churchill (Ten Years After)
1954: Glenn Goins (Parliament-Funkadelic)
1957: Ricky Van Shelton
1993: Bryson Tiller
Looking for more artists born on this day?
Keep scrolling for all of our January 2 birthdays.
---
What to find another day?
---
January 2nd
2 Jan 2021
Record producer Steve Brown died age 65. He produced many acts including
U2
, The Pogues, Big Country,
Elton John
, The Cult, Manic Street Preachers and
Simple Minds
as well as producing Wham!'s debut album Fantastic.
2 Jan 2020
American soul singer, songwriter and record producer Lorraine Chandler died age 73. Chandler was one of the first black female songwriters and producers. She worked with Motown Records percussionist Jack Ashford (famous for playing the tambourine on hundreds of Motown recordings). The O'Jays recorded her song 'I'll Never Forget You'.
2 Jan 2019
American musician and songwriter Daryl Dragon died from kidney failure aged 76. He was known as 'Captain' from the musical duo Captain & Tennille with his then-wife, Toni Tennille. They scored numerous hits on the US singles charts, the most enduring of which included 'Love Will Keep Us Together', 'Do That to Me One More Time', and 'Muskrat Love'. They hosted their own television variety series on ABC in 1976–77. Dragon also worked on
The Beach Boys'
1972 release Carl and the Passions – 'So Tough'.
2 Jan 2018
American record producer, songwriter, music publisher, and musician Rick Hall best known as the owner of Fame Studios in Muscle Shoals, Alabama died aged 85. Hall almost single-handedly established the town of Muscle Shoals as a crucible of some of the greatest soul music to be produced in America in the Sixties and Seventies.
Aretha Franklin
, Wilson Pickett, Etta James and Clarence Carter were just a few of the rhythm and blues artists who recorded under Hall's supervision, using the superlative group of session musicians who formed the basis of what became known as the "Muscle Shoals sound".
2 Jan 2016
Adele
was at No.1 on the US album chart with her third studio album 25. The album was a massive commercial success, debuting at No.1 in more than 25 markets and broke first-week sales records in multiple countries, including the United Kingdom and United States; in the US, the album sold 3.38 million copies in its first week of release, marking the largest single-week sales for an album since Nielsen SoundScan began tracking point-of-sale music purchases in 1991.
2 Jan 2014
American singer Jay Traynor died age 70. He was the third lead vocalist of the Mystics, singing falsetto on 'The White Cliffs of Dover', and lead on 'Somewhere Over The Rainbow' and 'Blue Star'. Later, he started Jay and the Americans with Kenny Vance and Sandy Yaguda, and was the original lead singer. He sang lead on the group's first 1962 hit, 'She Cried'.
2 Jan 2012
American rock guitarist Larry Reinhardt died aged 63 of cirrhosis of the liver. He played with
Iron Butterfly
and Captain Beyond. At one time Reinhardt was known by the nicknames "El Rhino" and "Ryno".
2 Jan 2009
According to official US sales figures
AC/DC
were the biggest sellers of 2008 with over 3.4m sales. To promote the groups latest album Black Ice, Columbia Records created "Rock Again
AC/DC
Stores" as well as "Black Ice" trucks which were dispatched on the streets of New York and Los Angeles playing
AC/DC
music aloud and making various stops each day to sell merchandise.
2 Jan 2008
Josh Groban was America's top selling artist of 2007, the 26-year-old whose hits included 'You Raise Me Up', had the best-selling album of the year with the Christmas compilation Noel, which sold close to 3.7m copies. The second biggest seller was the soundtrack for Disney's High School Musical 2. The
Eagles
were 2007's biggest selling group with sales of 3.58m albums.
2 Jan 2007
Kylie Minogue
played the first of two nights at Wembley Arena in London during her re-scheduled Showgirl world tour. The tour was postponed last year after Kylie was diagnosed with breast cancer, for which the singer had since received treatment.
2 Jan 2007
Cristin Keleher who once broke into former Beatle
George Harrison
's Hawaii home was found dead after an apparent murder-suicide in California, aged 34. She made headlines in December 1999 by entering Harrison's Maui estate and then cooking herself a frozen pizza. Police said her body had been found with that of a 48-year-old man in a car, both had gunshot wounds to their heads.
2 Jan 2007
Gnarls Barkley's song 'Crazy' was confirmed as the biggest selling UK single of 2006 selling over 700,000 copies. The track, which was the first to reach number one on downloads alone, held off the challenge of X-factor winner Leone. Snow Patrol's album 'Eyes Open' topped the album chart with estimated sales of 1.5m while
Take That
's comeback release 'Beautiful World' came in just behind. Singles sales had doubled to over 65m since the download chart was launched in September 2004.
2 Jan 2005
Green Day
were at No.1 on the UK album chart with their seventh album 'American Idiot.' The album went on to be nominated for seven Grammy Awards, winning the Best Rock Album of 2005.
2 Jan 2003
50 Cent was arrested by police in New York after guns were found in his vehicle, after his SUV was searched when it had been left in a no-parking zone. Police found a .25-calibre handgun and a .45-calibre pistol in the vehicle, officers said both guns were loaded.
2 Jan 2002
Backstreet Boy Nick Carter was arrested in a Tampa, Florida night-club after being involved in a fight. Police said that Carter was arguing with a woman and when they asked him to leave, he continued arguing. He was arrested on a misdemeanour count of resisting a law enforcement officer without violence.
2 Jan 1999
Chef went to No.1 on the UK singles chart with Chocolate Salty Balls (PS I Love You). Chef appeared in the cult TV series South Park, the voice was that of Isaac Hayes (who had a hit with Shaft in 1971).
2 Jan 1997
Guitarist Randy California from US group Spirit drowned when rescuing his 12-year old son when he was sucked into a riptide in surf off Hawaii.
2 Jan 1994
Meat Loaf started a three-week run at No.1 on the UK album chart with his sixth studio album
Bat Out Of Hell
II - Back Into Hell. The LP, which featured the single 'I'd Do Anything for Love', also topped the charts in the US and Australia and has sold more than 14 million copies world-wide.
2 Jan 1989
Record Mirror published a chart of last years Top UK singles artists. No.1 was
Kylie Minogue
, No.2, Bros, No.3, Yazz, No.4 Tiffany, No.5,
Phil Collins
, No.6, Cliff Richard, No.7, Erasure, No.8, Pet Shop Boys, No.9, Belinda Carlisle, and No.10, Wet Wet Wet.
2 Jan 1985
2 Jan 1981
American singer David Lynch of The Platters died of cancer. (1959 UK & US No.1 single 'Smoke Gets In Your Eyes').
2 Jan 1980
US singer Larry Williams was found dead from a gunshot wound to his head in his Los Angeles, California home aged 45. Williams had the 1957 US No.5 & UK No. 21 single 'Short Fat Fannie.' Also known for 'Bony Moronie' and 'Dizzy Miss Lizzy.'
The Beatles
,
Rolling Stones
, Dr. Feelgood, Flying Burrito Brothers, Johnny Winter,
Little Richard
,
The Who
, Ritchie Valens and
Bill Haley
& His Comets all covered his songs.
2 Jan 1979
Sex Pistols
bassist Sid Vicious went on trial in New York accused of murdering his girlfriend Nancy Spungen three months earlier, when he claimed to have awoken from a drugged stupor to find Spungen dead on the bathroom floor of their room in the Hotel Chelsea in Manhattan, New York.
2 Jan 1974
US country singer, actor and radio presenter Tex Ritter died of a heart attack when he was trying to bail a member of his band from a jail in Nashville. His song 'High Noon' won an Oscar for Best Song in 1952.
2 Jan 1971
The
George Harrison
album '
All Things Must Pass
' started a seven week run at No.1 on the US album chart, making Harrison the first solo Beatle to score a US No.1 album. The triple album included the hit singles '
My Sweet Lord
' and 'What Is Life', as well as songs such as 'Isn't It a Pity' and the title track that were turned down by
The Beatles
.
2 Jan 1969
The entire shipment of
John Lennon
and Yoko Ono's album 'Two Virgins' was seized by authorities in New Jersey due to the full frontal nude photograph of the couple on the cover. The album was eventually wrapped in plain brown paper in record stores.
2 Jan 1969
Led Zeppelin
played the first of four nights at the Whisky A Go-Go, Los Angeles during the bands first North American tour. Support group was the Alice Cooper band.
2 Jan 1969
Filming began at Twickenham studios in England of
The Beatles
rehearsing for the 'Let It Be' album. The project ran into several problems including
George Harrison
walking out on the group on January 10th.
2 Jan 1965
Elvis Presley
went to No.1 on the US album chart with the soundtrack from 'Roustabout,' Presley's eighth No.1.
2 Jan 1954
Eddie Calvert started a nine-week run at No.1 on the UK singles with 'Oh, Mein Papa.' This was the first No.1 to be recorded at Abbey Road studios in London and stayed at the top of the charts for 9 weeks.
2 Jan 1926
The first issue of The Melody Maker went on sale priced at 3d. The monthly magazine was for 'all who are interested in the production of popular music'. In the first issue, Dance Band news, a feature on Ukuleles and how to read music by sight. Advertisements in Melody Maker helped assemble the line-ups of a number of major bands, including: The
Jimi Hendrix Experience
, Supertramp and The Stranglers.
Born on this day in music
2 Jan 1993
Bryson Tiller, American singer, songwriter and rapper. His debut single, 'Don't', peaked at No.13 on the US chart.
2 Jan 1975
Douglas Seann Robb, Hoobastank, 2004 US No.2 hit 'The Reason'.
2 Jan 1975
Australian rock musician Chris Cheney, the founding mainstay guitarist, songwriter and lead vocalist of the psychobilly band, The Living End. At the APRA Awards of 2009 Cheney won 'Song of the Year' for writing The Living End's track, 'White Noise'.
2 Jan 1967
Robert Gregory, drummer from British indie band Babybird, who had the 996 UK No.3 single 'You're Gorgeous', and the 1996 UK No. 9 album Ugly Beautiful.
2 Jan 1963
Keith Gregory, bassist from British indie rock group The Wedding Present. During 1992 they released one single every month giving them 12 Top 30 hits, making them the only group to score more than 10 new hits in one year.
2 Jan 1957
Ricky Van Shelton, US country singer, scored 10 country No.1's, including duets with
Dolly Parton
and Brenda Lee.
2 Jan 1954
Glenn Goins, a singer and guitarist for Parliament-Funkadelic in the mid-1970s. He died on 29 July 1978 from Hodgkin's lymphoma, aged 24.
2 Jan 1946
English music manager Richard Cole. He is most known for having been the tour manager of
Led Zeppelin
from 1968 to 1980. He was the author of the book called Stairway to Heaven: Led Zeppelin Uncensored. He died age 75 on 2 December 2021.
2 Jan 1942
Chick Churchill, keyboards, Ten Years After, 1970 UK No.10 single 'Love Like A Man.'
2 Jan 1936
Roger Miller singer, guitarist and TV star. (1965 UK No.1 & US No.4 single 'King Of The Road'). He won four Grammy awards in 1965 including Best Country & Western Album. Roger died of lung cancer on October 25th 1991, aged 56. Scottish duo The Proclaimers had the 1990 UK No.9 hit with their version of 'King Of The Road.'
2 Jan 1931
American piano-accordionist, arranger and composer Frank Marocco. He worked together with
Brian Wilson
and the Beach Boys, and performed on the 1966 classic album
Pet Sounds
.