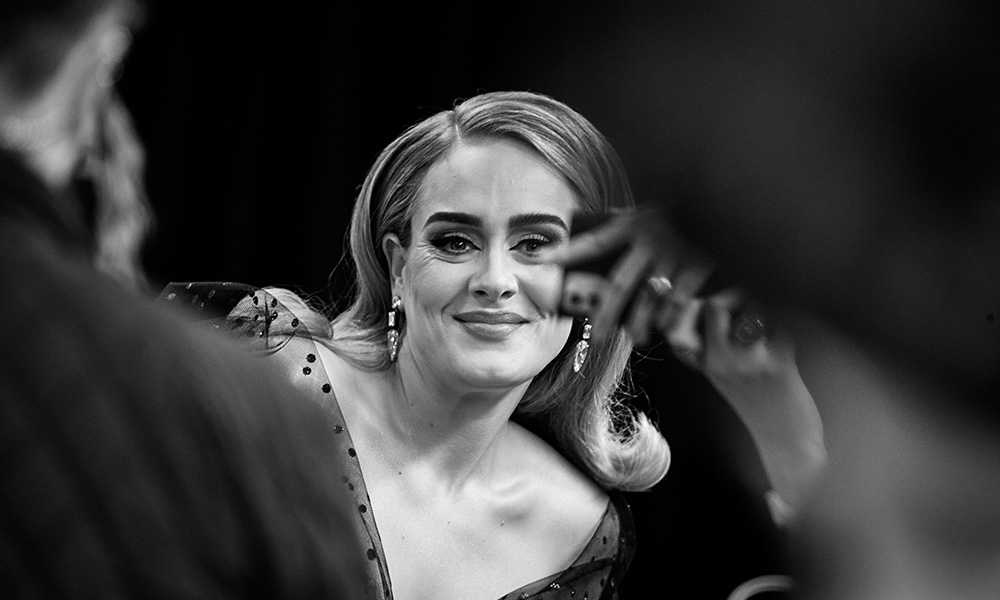 1. Graduating from the BRIT School for Performing Arts and Technology in 2006, (where she was a classmate of Leona Lewis and Jessie J), Adele was given a recording contract by XL Recordings after a friend posted her demo on Myspace.
2. Adele provided vocals for Jack Peñate's song, "My Yvonne," for his debut 2007 album, and it was during this session she first met producer Jim Abbiss, who would go on to produce both the majority of her debut album, 19, and tracks on 21.
3. Adele made her television debut, performing "Daydreamer" on the BBC's Later… with Jools Holland in June 2007.
4. An appearance she made on Saturday Night Live in late 2008 boosted her career in the US. The episode, which included an expected appearance by then US vice-presidential candidate Sarah Palin, earned the program its best ratings in 14 years with 17 million viewers.
5. "Rolling in the Deep" became her first ever single to top a Billboard chart and is the longest-charting release ever in Finland, peaking at number one and charting for 50 weeks.
6. Adele credits Amy Winehouse and her 2003 album Frank for inspiring her to take up the guitar.
7. With 21 non-consecutive weeks at number 1 in the US, Adele broke the record for the longest number 1 album by a woman in Billboard history, beating the record formerly held by Whitney Houston's soundtrack The Bodyguard. 21 spent its 23rd week at number one in March 2012, making it the longest-running album at number one since 1985.
8. When on tour, Adele requires all backstage visitors to donate a minimum charitable contribution of $20 for the UK charity SANDS, an organisation dedicated to "supporting anyone affected by the death of a baby and promoting research to reduce the loss of babies' lives".
9. Adele has cited the Spice Girls as a major influence in regard to her love and passion for music, stating that, "they made me what I am today".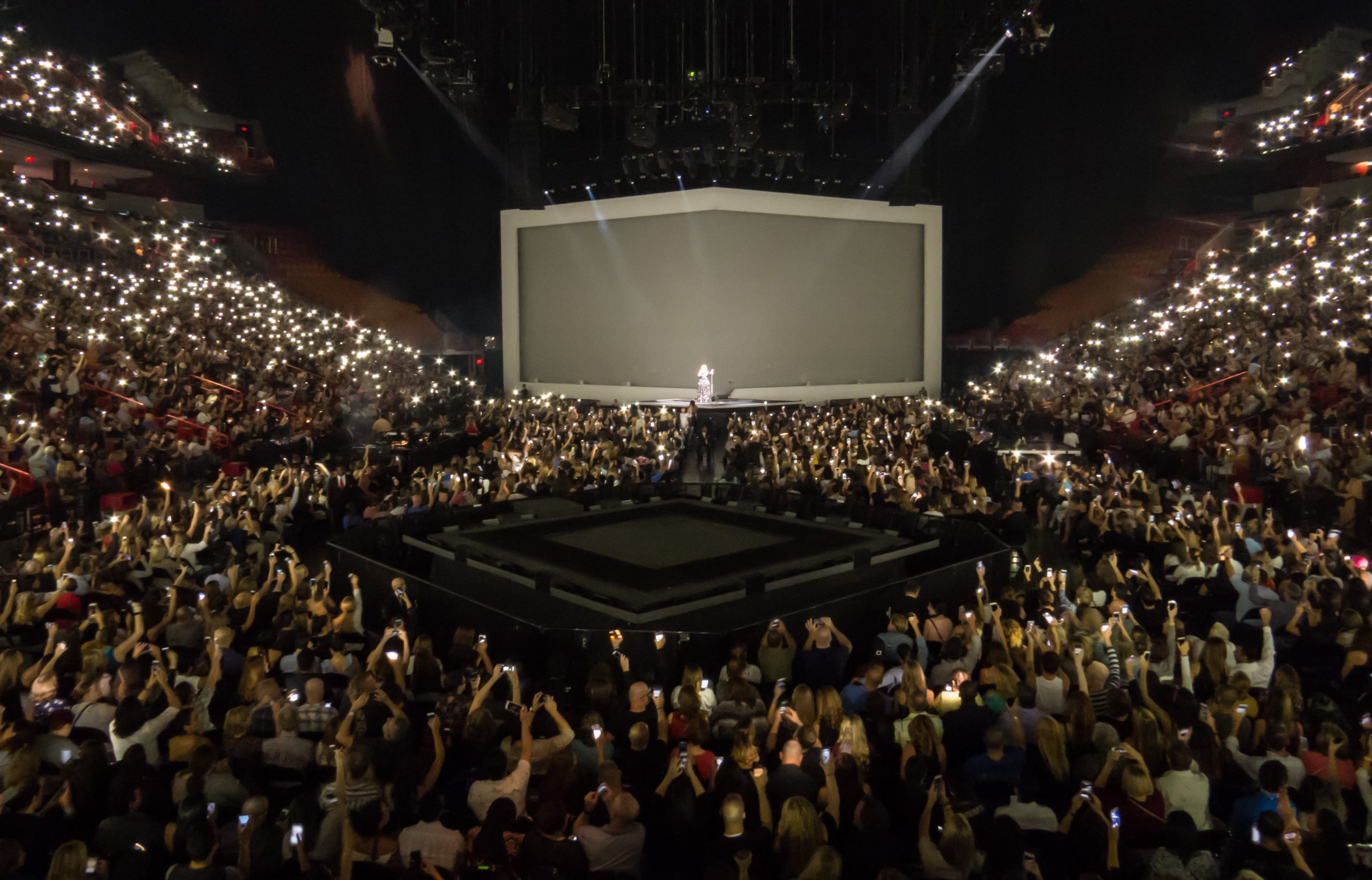 10. Her song "Chasing Pavements" was inspired by an incident Adele had with a former boyfriend of six months. After learning he had cheated on her, she went to the bar he was at and punched him in the face. After being thrown out, Adele walked down the street alone and thought to herself, "What is it you're chasing? You're chasing an empty pavement."
11. In the US, Adele's "Rolling in the Deep" is the biggest crossover hit of the past 25 years, topping pop, adult pop and adult contemporary charts
12. Her second studio album, 21, released in early 2011 earned Adele numerous awards in 2012, including a record-tying six Grammy Awards, including Album of the Year and three American Music Awards.
13. Adele is the first woman in the history of the Billboard Hot 100 to have three simultaneous top 10 singles as a lead artist, and the first female artist to simultaneously have two albums in the top five of the Billboard 200 and two singles in the top five of the Billboard Hot 100.
14. "Someone Like You" was Adele's first number one single in the UK. The song also hit number one in the US and made Adele the first female British solo singer in the history of the Billboard Hot 100 to have two number ones from the same album.
15. On the week ending 3 March 2012, Adele became the first solo female artist to have three singles in the top 10 of the Billboard Hot 100 at the same time, and the first female artist to have two albums in the top 5 of the Billboard 200 and two singles in the top 5 of the Billboard Hot 100 simultaneously.
16. While "Someone like You" was at number one on the US chart, Adele's previous single, "Rolling in the Deep" was still at number four. With that achievement, Adele became the first living artist since The Beatles in 1964, who simultaneously had two top five hits in the charts.
17. Her 2011 album 21 is the longest running number one album by a female solo artist in the history of the UK and US Album Charts.
18. Adele's 2015 single "Hello", debuted at number one in many countries around the world, and became the first song in the US to sell over one million digital copies within a week of its release.
19. Adele is one of four female artists to have an album chart at number one for more than 13 weeks (the other three artists being Judy Garland, Carole King, and Whitney Houston).
20. In July 2012, Adele was listed at number six in Forbes list of the world's highest-paid celebrities under the age of 30, having earned £23 million ($35 million) between May 2011 and May 2012.
21. In June 2013, Adele was appointed a Member of the Most Excellent Order of the British Empire (MBE) in the Queen's Birthday Honours list for services to music.
22. She has a Wiener Dachshund named Louis Armstrong. Her dog was her constant companion during her 2011 tour for the 21 album.
23. Born in Tottenham, London, England, Adele supports her local Premier League football club, Tottenham Hotspur.
24. Adele suffers from inhibiting stage nerves before singing live. Therefore she's created a persona for herself, Sasha Carter, that's a combination of Beyonce's Sasha Fierce and country singer June Carter Brown.
25. She has 5 tattoos: two on her left wrist, one on each hand, and one behind her right ear.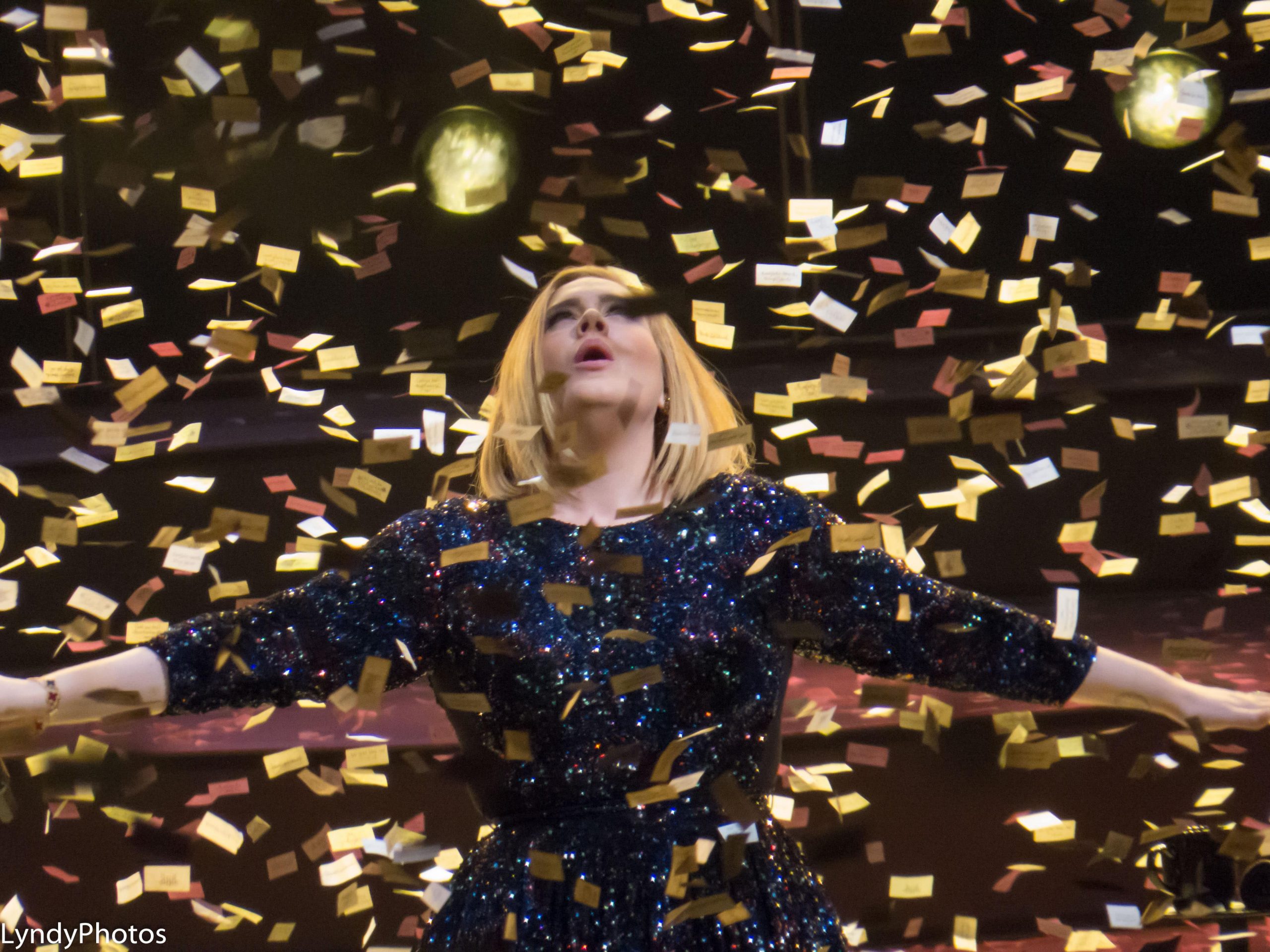 Photos by Lyndall Lambert from October 25, 2016 at the American Airlines Arena in Miami.