July 12th: The Biggest Music Headlines
Scroll down the page to see all the music headlines, stories and events for July 12 throughout music history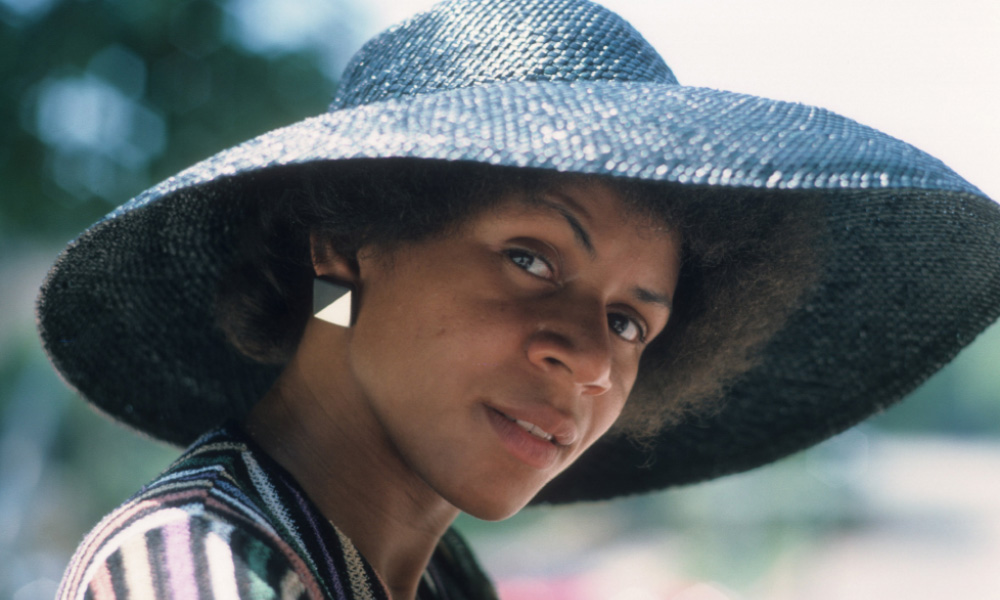 Singer-Songwriter Minnie Ripperton Loses Her Battle with Cancer
On this day in music, July 12, 1979, 31-year-old singer-songwriter Minnie Ripperton lost her battle with breast cancer. Known for her distinct coloratura soprano vocals – and her impressive use of the whistle register – Ripperton began her career as a backing singer for the likes of Bo Diddley, Chuck Berry, and Etta James. After a four-year stint as the lead vocalist for the psychedelic soul group, Rotary Connection, she rose to fame as a solo artist, topping the Billboard Hot 100 in 1975 with the Stevie Wonder-produced "Loving You." One of the first celebrities to go public about her breast cancer diagnosis, Ripperton became a spokesperson for the American Cancer Society in the years before her death.
In 1962, The Rolling Stones (billed as "The Rollin' Stones," after the Muddy Waters song) made their live debut at London's Marquee Jazz Club. The line-up featured Brian Jones, Mick Jagger, Keith Richards, Ian Stewart (keyboards), Dick Taylor (bass), and Mick Avory (drums). Taylor would go on to form The Pretty Things, while Avory would later join The Kinks. Stewart, meanwhile, would become the band's longtime road manager.
In 1954, Elvis Presley signed his first recording contract with Sam Phillips' Sun Records, prompting the 19-year-old to quit his day job as a driver for Memphis' Crown Electric Company. Less than a week later, his debut single, "That's All Right," would be released.
In 1962, Ray Charles scored his sole UK No.1 hit with "I Can't Stop Loving You." A cover of Don Gibson's 1957 country classic, the track appeared on Charles' legendary album, Modern Sounds in Country and Western Music. In the US, the single spent five weeks atop the Billboard Hot 100 and was later ranked as the No.2 hit of 1962 by the trade publication.
In 1986, Simply Red scored their first No.1 hit on the Billboard chart with "Holding Back the Years." Much of the semi-autobiographical song, which landed at No.2 in the UK, was written by frontman Mick Hucknall when he was just 17.
In 1980, Olivia Newton-John and ELO were at the top of the UK pop charts with the theme song of the cult classic, Xanadu. While the film was a commercial flop, its soundtrack was a bestseller, thanks to its five Top 20 singles (including "Xanadu" and "Magic").
Looking for more things that happened on this day in music?
Keep scrolling for all of the headlines for July 12.
BORN ON JULY 12:
1935: Barry Mason (Songwriter)
1943: Christine McVie (Fleetwood Mac)
1952: Liz Mitchell (Boney M)
1952: Phil Kramer (Iron Butterfly)
1964: Tim Gane (Stereolab)
1977: Dominic Howard (Muse)
1983: Kimberly Perry (The Band Perry)
Looking for more artists born on this day?
Keep scrolling for all of our July 12 birthdays.
---
What to find another day?
---
July 12th
12 Jul 2020
English singer-songwriter Judy Dyble died age 71. She was a founding member of Fairport Convention and Trader Horne. In addition, she and multi-instrumental Ian McDonald joined and recorded several tracks with Giles, Giles and Fripp, who later became King Crimson. During Fairport's early live shows in London in the late 1960s Dyble shared stages with acts such as
Jimi Hendrix
, and
Syd Barrett
-era
Pink Floyd
. Famously, she sat on the front of the stage at the Speakeasy Club knitting, while Hendrix and Fairport Convention guitarist Richard Thompson jammed.
12 Jul 2019
Tarazaga-Orero was arrested by police and remanded in custody for stalking former One Direction singer Harry Styles. The Spaniard had been sleeping ­on a bench near the London house owned by Styles and had been posting notes through his letter box for over two months. Permission was granted for Styles to give ­evidence from behind a screen during the trial.
12 Jul 2012
Pollstar magazine announced that former
Pink Floyd
bassist Roger Waters had grossed up $158.1 million in concert ticket sales worldwide so far this year with
The Wall
Live show.
Bruce Springsteen
came in second place with $79.9 million.
12 Jul 2008
Rolling Stone
Ronnie Wood
left his wife of 23 years and moved in with an 18-year-old Russian cocktail waitress. The 61 year-old dad-of-four had met the teenager while out drinking and had taken her away to his luxury pad in Ireland.
12 Jul 2008
American singer Earl Nelson (Earl Lee Nelson) died in Lake Charles, Louisiana. One half of the duo, Bob And Earl, (recorded 'Harlem Shuffle' in 1963). Nelson sang background vocals on 'Rockin' Robin', a US No. 2 for the
Jackson 5
in 1972.
12 Jul 2003
Saxophonist, composer and arranger Benny Carter died aged 95. He worked with Miles Davis, Ella Fitzgerald, Ray Charles and composed many TV theme's including Ironside and M-Squad.
12 Jul 2000
A statue erected in the memory of
John Lennon
was unveiled in London's Trafalgar Square. The sculpture featured a revolver with a knotted barrel created by Swedish artist Carl Fredrik Reutersward.
12 Jul 1996
Smashing Pumpkins drummer Jimmy Chamberlin was charged with drug possession after the death of the bands keyboard player Jonathan Melvoin in his New York Hotel room.
12 Jul 1991
Take That
released their debut single 'Do What U Like' which was a commercial failure, peaking at No. 82 on the UK Singles Chart. The low-budget video for the track featured the band getting naked, showing their bare buttocks and smearing jelly over themselves, resulting in the video being banned from daytime television.
12 Jul 1988
Michael Jackson
arrived in the UK for his first ever-solo appearances. He performed a total of eight nights to 794,000 people.
12 Jul 1986
Boy George and singer Marilyn were arrested in London, England for possession of drugs.
12 Jul 1986
Simply Red scored their first US No.1 single with 'Holding Back The Years'. Simply Red singer Mick Hucknall wrote the song when he was seventeen, while living at his father's house. The chorus did not come to him until many years later.
12 Jul 1983
Former Traffic member Chris Wood died of liver failure after a lengthy illness. He also played with
Jimi Hendrix
in 1968, appearing on the Electric Ladyland album and worked with
Free
, John Martyn and the
Small Faces
.
12 Jul 1980
During their 23 date '11 O'clock Tick Tock'
U2
played at The Moonlight, West Hampstead in London, England.
12 Jul 1980
Olivia Newton-John and the Electric Light Orchestra had the UK No.1 single with 'Xanadu', taken from the film of the same name. It gave Olivia Newton-John her third UK No.1 single.
12 Jul 1979
American singer songwriter Minnie Riperton died of cancer aged 31. The
Stevie Wonder
produced 'Loving You' gave Minnie a US No.1 single in 1975. She worked at Chess records singing backup for various artists such as Etta James, Fontella Bass,
Bo Diddley
,
Chuck Berry
and Muddy Waters. She also sang lead for the experimental rock/soul group Rotary Connection, from 1967 to 1971. Also a member of Wonderlove in 1973, a backup group for
Stevie Wonder
.
12 Jul 1969
One Hit Wonders
Zager and Evans started a six week run at No.1 on the US singles chart with 'In The Year 2525, (Exordium And Terminus)'. The song was also No.1 in the UK, making them the only one hit wonders ever in both the US and UK singles charts.
12 Jul 1968
Mickey Dolenz from The
Monkees
married Samantha Juste who he met when working in the UK on the BBC TV show
Top Of The Pops
.
12 Jul 1964
The Beatles
appeared at the Hippodrome Theatre in Brighton with The Fourmost and the Shubdubs (whose drummer,
Jimmy Nicol
, who had filled in for an ill
Ringo Starr
on The Beatles' world tour). Also in the US The Ed Sullivan Show re-broadcast The Beatles' first live television appearance on the Sullivan show (from February 9). On the way to tonight's gig
George Harrison
was involved in a minor crash in his brand new E-Type Jaguar in Kings Road, Fulham, London. Passing pedestrians collected bits of broken glass as souvenirs.
12 Jul 1962
Ray Charles was at No.1 on the UK singles chart with the Don Gibson penned country ballad 'I Can't Stop Loving You'. His only UK No.1 was taken from his Modern Sounds in Country and Western Music album.
12 Jul 1962
The
Rolling Stones
made their live debut at the Marquee Jazz Club, London, with Dick Taylor on bass (later of The Pretty Things) and Mick Avory on drums, (later of
The Kinks
). Billed as The Rollin' Stones, they were paid £20 for the gig, the equivalent of £330 in 2010.
12 Jul 1958
The Quarrymen, featuring
John Lennon
,
Paul McCartney
,
George Harrison
, John "Duff" Lowe on piano and Colin Hanton on drums, recorded a vanity disc at a small studio in an electronics shop owned by a man named Percy Phillips. The band recorded 'That'll Be The Day' and 'In Spite Of Danger' in one take each. With the names of the tunes and the song's writers hand written on the label, each band member was to keep the 10-inch 78 rpm disc for a week before passing it on. Both recordings eventually ended up on Anthology 1.
12 Jul 1954
19 year old
Elvis Presley
signed a recording contract with Sun Records. He also gave in his notice at his day job at The Crown Electric Company. Sam Phillips from Sun Records originally wanted to use the 19 year old to make demos of songs meant for other artists, but soon realized that here was the man who could bridge the gap between white and black performances.
Born on this day in music
12 Jul 1984
Gareth Gates, UK singer, TV's Pop Idol runner up, (2002 UK No.1 single 'Unchained Melody').
12 Jul 1983
Kimberly Perry, singer with American country music group The Band Perry, who scored the US Country No.1 hit 'If I Die Young'. The bands second album, Pioneer, released in 2013 produced additional No.1 singles in 'Better Dig Two', and 'DONE.'
12 Jul 1977
Dominic Howard, drums, from English rock band Muse who scored the 2003 UK No.1 album Absolution, and the 2003 UK No.8 single, 'Time Is Running Out'. Muse were nominated for five Grammy Awards, of which they won Best Rock Album for The Resistance.
12 Jul 1968
American hip-hop and R&B record producer Chucky Thompson. He was a member of Bad Boy Entertainment's 'Hitmen' team of in-house producers during the 1990s, and worked with Bad Boy mogul Sean Combs on material for artists such as The Notorious B.I.G. and Faith Evans. He died of complications from COVID-19 on 9 August 2021.
12 Jul 1967
American guitarist John Petrucci, best known as a founding member of the progressive metal/rock band Dream Theater.
12 Jul 1964
Tim Gane, guitar, keyboards, with British indie group Stereolab, who had the 1994 UK minor hit single 'Ping Pong'.
12 Jul 1962
American musician Dan Murphy, guitarist with American alternative rock band Soul Asylum, who had the 1993 US No.5 and UK No.7 single 'Runaway Train'.
12 Jul 1953
Billy and Bobby Alessi, (identical twin brothers), known as the Alessi Brothers who scored the 1977 UK No.8 single 'Oh. Lori. Both Billy and Bobby Alessi had previously worked in the Broadway cast of the musical Hair.
12 Jul 1952
Philip Taylor Kramer, bass guitar,
Iron Butterfly
. His disappearance on February 12, 1995 caused a mystery lasting four years. On May 29, 1999, Kramer's Ford Aerostar minivan and skeletal remains were found by photographers looking for old car wrecks to shoot at the bottom of Decker Canyon near Malibu, California. Based on forensic evidence his death was ruled as a probable suicide.
12 Jul 1952
Liz Mitchell, singer, from German vocal group Boney M, who had the 1978 UK No.1 & US No.30 single 'Rivers Of Babylon' and with more than 150 million records sold, they are one of the best-selling artists of all time.
12 Jul 1950
Eric Carr, drummer with American hard rock band
Kiss
. Their 1976 US No 11 album Rock and Roll Over spent 26 weeks on the chart and they had the 1987 UK No.4 single 'Crazy Crazy Nights'. Carr died on 24th November 1991.
12 Jul 1947
English singer, guitarist, songwriter Wilko Johnson who with Dr Feelgood had the 1979 UK No.9 single 'Milk And Alcohol' and a founding member of Solid Senders. Wilko stated in early 2013 that he had terminal cancer and was given just 10 months to live, and aptly announced he was going on a farewell tour. On 22 March 2013, Wilko played what he thought would be his final show guesting with Madness on the television programme Madness Live: Goodbye Television Centre which was broadcast on BBC Four. In Oct 2014 Johnson said he has been "cured" of the terminal pancreatic cancer. Johnson died on 21 November 2022 at the age of 75.
12 Jul 1943
Christine McVie, keyboards, vocals, Chicken Shack, and then
Fleetwood Mac
, who scored the US No.1 single 'Dreams' taken from their worldwide No.1 album Rumours which spent 31 weeks on the US chart. Eight of her songs appeared on Fleetwood Mac's 1988 Greatest Hits album. McVie died at 79, following a brief illness, on November 30, 2022.
12 Jul 1937
Saxophonist Howie Casey who was a member of Derry and the Seniors, the first rock and roll band from Liverpool to play clubs in Germany and later, as leader of the renamed Howie Casey and the Seniors, the first Liverpool group to record an LP. He later featured on several albums by
Paul McCartney
(
Band on the Run
, Wings at the Speed of Sound and Back to the Egg) and played live with
Paul McCartney
on the Wings Over the World tour. He also worked with
Marc Bolan
The Who
,
Chuck Berry
and Carl Perkins.
12 Jul 1935
English songwriter Barry Mason. A leading songwriter of the 1960s, he wrote the bulk of his most successful songs in partnership with Les Reed. His song writing credits included three UK Singles Chart No.1s, "Love Grows (Where My Rosemary Goes)", "The Last Waltz", and "I Pretend". His songs have been recorded by many artists including Tom Jones, David Essex, The Drifters,
Rod Stewart
, Petula Clark, Perry Como,
Elvis Presley
and Engelbert Humperdinck. He died age 85 on 16 April 2021.