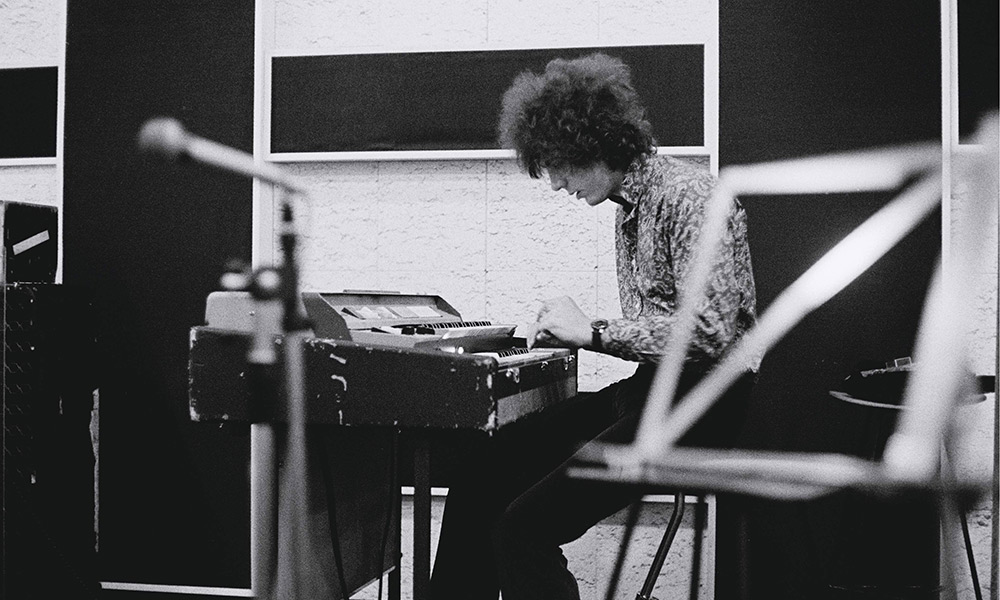 On 7th July 2006, Syd Barrett died, aged 60, from complications arising from diabetes. Although only musically active for about seven years, the singer, songwriter and co-founder of Pink Floyd, was one of the most influential musicians in British pop history.
Barrett was born in 1946 as Roger Keith Barrett in the English city of Cambridge to a middle-class family, his father a prominent pathologist.
Much mystery and myth surround Barrett. Depending on which tale you believe, Barrett either acquired the nickname "Syd" as a reference to a local Cambridge jazz musician, Sid 'The Beat' Barrett, or at Scout camp, after wearing a flat cap instead of his Scout beret – the other referring to him as "Syd", allegedly the kind of name that would go with a working man's cap.
Barrett's lifelong passion was painting, although he took up the guitar at a young age, inspired by blues and r&b singers including Bo Diddley. In Cambridge he was friendly with future Pink Floyd members Roger Waters and David Gilmour, so when he attended Art College in London in 1964, he sought out Waters, who had formed a band with fellow students Nick Mason and Richard Wright.
Syd joined The Tea Set in 1965 and in time assumed frontman duties on guitar and lead vocals. It was Syd who renamed the band 'The Pink Floyd Sound', juxtaposing the names of American Blues artists Pink Anderson and Floyd Council.
In short order, Syd established himself as an adventurous and imaginative songwriter, creating swathes of free-form sound with his Fender Esquire guitar and penning some of the most idiosyncratic, yet quintessentially English, songs ever written.
Now just 'Pink Floyd', they helped launched the UFO Club, the birthplace of the UK underground. UFO founder Joe Boyd recorded a session for a Syd song, Arnold Layne, in January 1967 at Sound Techniques studio, which became their debut single when EMI signed them. It hit No. 20 in March, and Floyd were on their way. Debut album The Piper at the Gates of Dawn, (of which Barrett wrote eight and co-wrote another two of the songs), was created next door to The Beatles, who were recording 'Sgt Pepper's….' at the time.
Then it all started to go wrong. Although another Syd song 'See Emily Play' gave Floyd their biggest hit (until 1979), throughout 1967 Syd's became increasingly erratic and unpredictable. It may just have been that Syd wasn't temperamentally suited to the often repetitive behaviour required of a pop band, but on several occasions, he proved unable, or unwilling, to perform. Around Christmas that year, David Gilmour, with whom Syd used to practice guitar licks at Cambridge College of Technology, was asked to join the band as a second guitarist to cover for Syd. The arrangement didn't work, and soon there was a parting of the ways.
After leaving Pink Floyd, Syd embarked on a brief solo career, releasing two albums, The Madcap Laughs and Barrett, both of which enjoyed production and musical contributions from his former band members. Although well-received, the albums were not big sellers at the time, and Barrett gradually withdrew from the music industry.
By 1980 he was living back with his mother in Cambridge, and Syd returned to his original passion of painting, creating large abstract canvases, which he would photograph and then destroy. He was also said to have been an avid gardener.
But his influence remained. In June 1975, Pink Floyd were at Abbey Road, mixing a song inspired by Syd and his absence, 'Shine On You Crazy Diamond'. Syd turned up as Floyd were listening to playbacks, but his appearance had changed so dramatically that at first, his bandmates didn't recognise him. Barrett eventually left without saying goodbye, and none of the band members ever saw him again.
When Roger 'Syd' Barrett died in 2006, his influence was as strong as ever, making it acceptable to sing in an English voice and helping to develop an indigenous kind of rock, less influenced by Americana. Syd's songs are continually cited as seminal influences on modern musicians, his anarchic brilliance still much appreciated and revered.
A tribute concert was held at the Barbican, London, in 2007, including a performance of 'Arnold Layne' by Pink Floyd, which was to be Richard Wright's last live performance.
More recently, Syd's art and inspirational creative energy were celebrated with an art exhibition at the Idea Generation Gallery in London, and a large-format book of Syd's art (Barrett) has also been published.
Let's leave the last word to his old school friend, Roger Waters: "Remember when you were young, you shone like the sun. Shine on you crazy diamond."
Check out the This Day in Music book Pink Floyd – I Was There which contains over 400 eyewitness accounts from fans who saw Pink Floyd live in concert. Available in print and all digital formats.