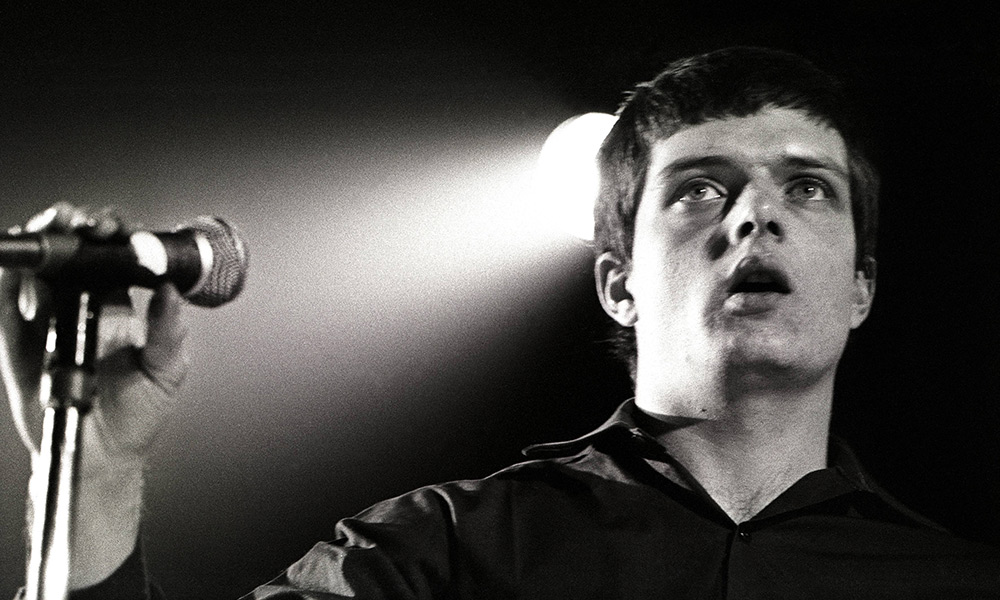 Joy Division singer, songwriter and guitarist Ian Curtis hanged himself in the kitchen of his house in Macclesfield, England on 18th May 1980 at the age of 23. Curtis had the Iggy Pop album The Idiot, playing on his stereo and left a note that said, "At this very moment, I wish I were dead. I just can't cope anymore."
Curtis had met his future bandmates at the infamous Sex Pistols gig in Manchester, England during 1976: a gig that inspired a generation to make their own music, (out of the 30 odd people who attended were Morrissey who formed the Smiths and the guys who formed the Buzzcocks and The Fall).
While performing in Joy Division, Curtis became known for his quiet and awkward demeanour, as well as a unique dancing style reminiscent of the epileptic seizures he experienced, sometimes even on stage. There were several incidents where he collapsed and had to be helped off stage. One such night was when Curtis pulled wooden tiles off the stage and threw them into the audience. He then dropped a pint pot glass on the stage, which smashed, the singer then rolled around in the broken glass, cutting a ten-inch gash in his thigh.
The first embodiment of Joy Division were known as Warsaw and took their name from the track 'Warsawa' on Bowie's 'Low' album. The band played their first gig on 29th May 1977 at the Electric Circus, on a bill which also included the Buzzcocks and John Cooper Clarke. During this period Ian wrote an abusive letter to Tony Wilson at Granda TV to try to provoke him into giving the band a TV slot. He gave Tony the letter and called him a bastard for not having put them on – it worked. Tony got them to perform 'Shadowplay' and again for 'She's Lost Control'.
Joy Division released the critically acclaimed debut album Unknown Pleasures in 1979 and recorded their follow-up Closer in 1980. Suffering from epilepsy, a failing marriage, and bouts of depression, Curtis committed suicide on the eve of Joy Division's debut North American tour.
In 1995, Curtis's widow Deborah published Touching from a Distance: Ian Curtis and Joy Division, a biography of the singer. In 2007 a British Ian Curtis biographical film called Control was released, based on material from Deborah Curtis' book, directed by the Dutch rock photographer and music video director Anton Corbijn, who had previously photographed the band and directed the video for "Atmosphere". Sam Riley, the lead singer of the band 10,000 Things, portrays Curtis, while Samantha Morton plays his wife, Deborah.
The film had its debut at the Cannes Film Festival on 17 May 2007 to great acclaim, taking three awards at the Directors' Fortnight. It portrays Curtis' secondary school romance with Deborah, their marriage, his problems balancing his domestic life with his rise to fame, his alleged affair with Annik Honoré, his struggle with poorly medicated epilepsy and depression and his suicide.
Curtis's memorial stone, which is inscribed with "Ian Curtis 18 – 5 – 80" and "Love Will Tear Us Apart", was stolen in July 2008 from the grounds of Macclesfield Cemetery. A new stone later replaced the missing memorial stone.