The Rolling Stones – Exile On Main Street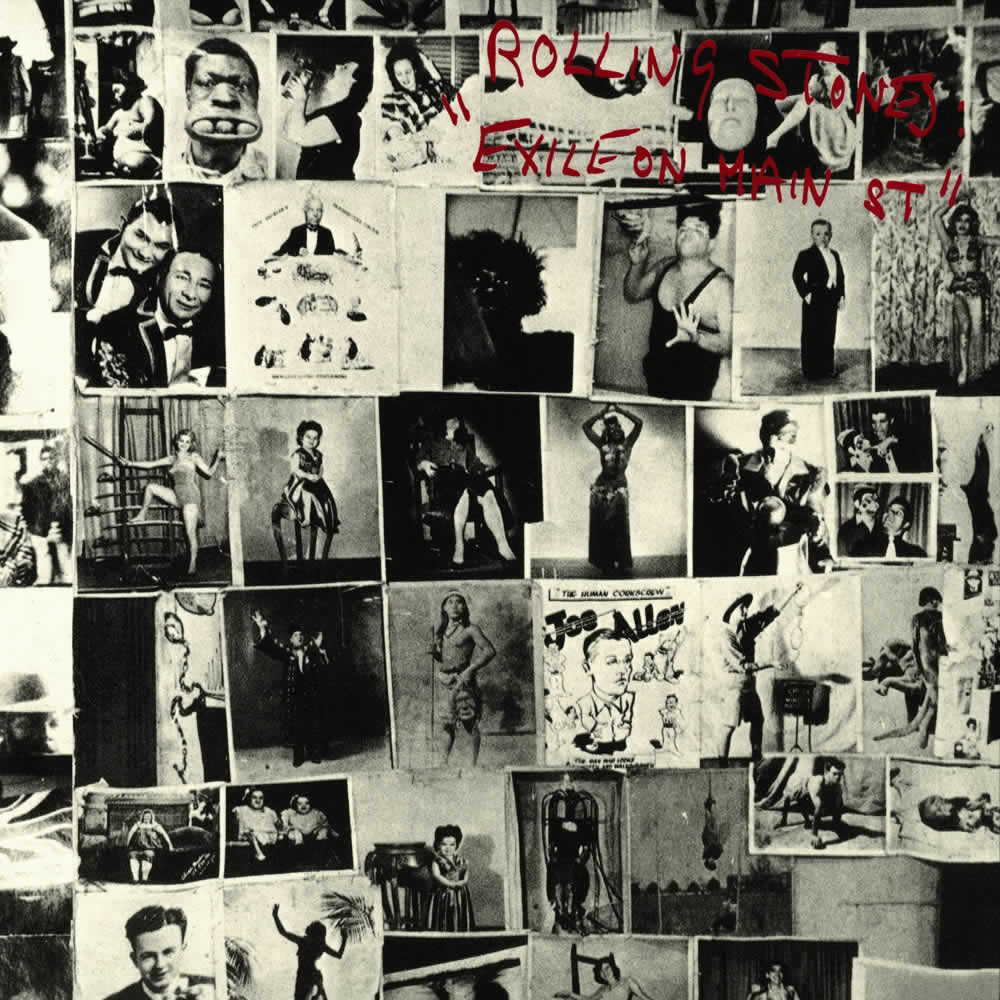 First manager Andrew Loog Oldham said in the sleeve notes to the Stones' first album: 'The Rolling Stones are more than a group, they are a way of life', and of no album is that truer than Exile On Main Street. The legend persists that it was all created in the dank basement of the former Nazi headquarters in Villefranche-Sur-Mer in the Summer of 1971, although a large portion was overdubbed in sessions in Los Angeles, where other songs were created from scratch. Some of the other recordings predated the trip to France, having been recorded in the UK, at Olympic Studios in Barnes.
However, the SPIRIT of the basement prevails throughout and it is the murky swampiness of the whole endeavour, extending to Mick Jagger's all but indecipherable vocals, that have seen it acclaimed as the Stones' most complete statement and possibly the most rock album the band ever made.
The guitar sound is largely due to Ry Cooder, whose involvement in the sessions of 1969's Performance soundtrack, showed the possibilities of the 'open G' tuning on the guitar. Crucially, the guitar is tuned to a chord, but in Keith Richards' book Life, he describes how he discarded the 6th (lowest) string, giving the lowest string (now a G) the role of a drone, quite appropriate to the blues. It also allowed the mega-riffs of the Mark 2 Stones' biggest hits: Honky Tonk Women and Brown Sugar, which underpinned new member Mick Taylor's melodic country/blues lines, melding to create a whole new style. Even now, the first chords of either of the above will pack a dance floor anywhere in the UK. With reference to Exile, the most prominent use of the 5-string open-tuned guitar is on Rocks Off, Happy, Ventilator Blues, Tumbling Dice and All Down The Line.
The Stones had recruited the sensitive 20-year old Mick Taylor in 1969 from John Mayall's Bluesbreakers, where he became the third stellar lead guitarist to play the blues in Mayall's band, following Eric Clapton and Peter Green. His first sessions were for the Let It Bleed album, overdubbing guitar on Country Honk and Live With Me plus some pivotal parts for the Honky Tonk Women single on the 1st June session that ended at 3:15AM.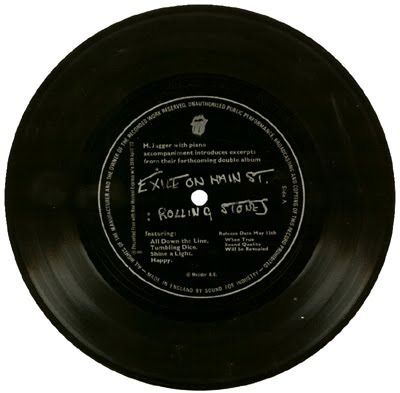 Honky Tonk Women went to #1 in the UK and the US in July 1969, followed by the Let It Bleed album in December, another triumph. Any doubts created by the subsequent 18-month gap in releases were dispelled by the release of Brown Sugar in April 1971 (another US #1), followed in May by Sticky Fingers, possibly the strongest Stones album to date, and one that showcased the guitar interplay between Keith Richards and Mick Taylor, alongside some great songs, including Sway, Wild Horses and Bitch.
Having recorded sessions at Olympic Studios in Barnes, London, which included tracks like Stop Breaking Down and Sweet Virginia, The Stones had continued recording and writing in the Summer of 1970 at Stargroves, Jagger's English country house, with the Stones' own mobile recording studio, a move that became standard operating procedure for other UK bands, including Led Zeppelin. The mobile came in handy when the Stones discovered that in signing with US manager Allen Klein, their copyrights had reverted to him, so when they severed their connection with him in 1970, their income came under threat. They were also in a cash flow crisis, at a time when the UK taxman took 93% of high earners' income, so they felt that the only thing to do was to get out of town, planning to spend at least 21 months outside the UK from 1971 onwards.
According to Bill Wyman, the band had at least working versions of seven tracks to take with them, including Tumbling Dice (original title: Good Time Women), Black Angel (which became Sweet Black Angel), Stop Breaking Down and Shine A Light.
In early April 1971, the band decamped to France, Mick Jagger marrying Bianca in St. Tropez on May 12th and honeymooning on the Riviera, before settling in Paris with his new bride. Keith Richards rented a villa, Nellcôte, in Villefranche-Sur-Mer, near Nice, while the other band members rented houses further to the west. The basement at Nellcôte became a makeshift studio to record using the band's mobile recording studio.
In interviews with Ian Fortnam for the 2010 reissue of Exile, Keith Richards and Charlie Watts gave their contemporary perspectives on what went down: 'They couldn't get you in jail, so they put the economics on you, the old double whammy,' said Keith. 'So the feeling within the band was we've got to show them we're made of sterner stuff and prove you couldn't break the Stones just by kicking them out of England.'
The band again called on the services of their mobile studio and parked it outside Keith's villa in order to carry on the recordings for the next album, the second on their own Rolling Stones records label, although according to Keith Richards, that wasn't their first intention. They had been planning to look for studios in Nice or Cannes, but in the event, the band came to Keith, with the Stones mobile in residence from June 7th.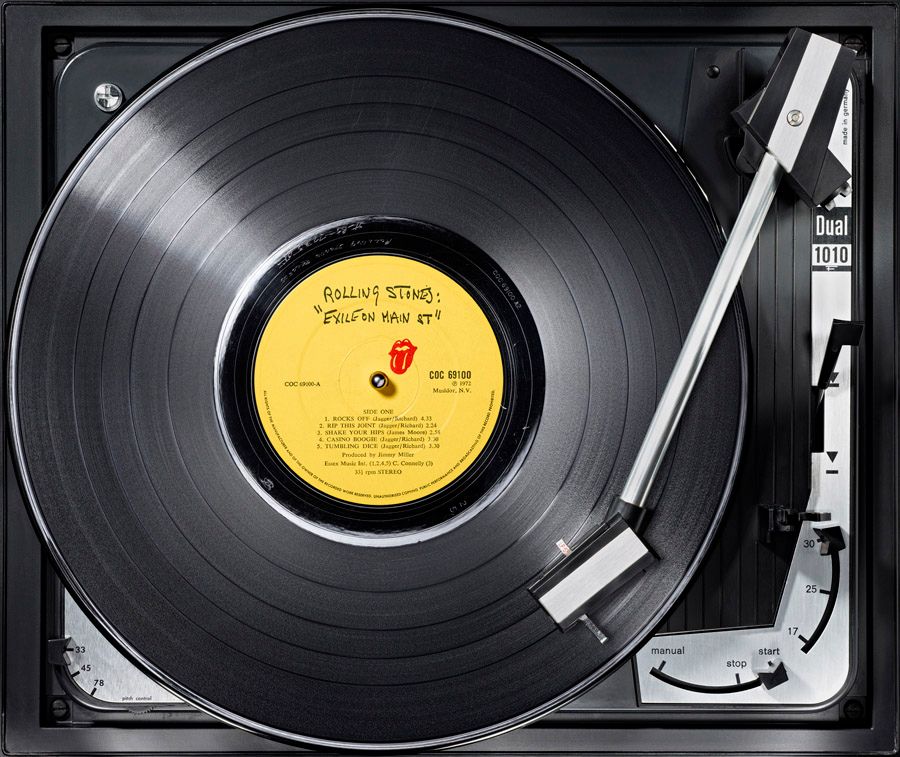 American producer Jimmy Miller had supervised the two previous albums, but the Nellcôte sessions were much more difficult to coordinate, partly because not all the band were around at the same time. Recording continued sporadically for some months until the French authorities began to apply pressure to rid themselves of the Stones and their entourage, who by then were engaged in various levels of illegal behaviour.
Drummer Charlie Watts was about three hours away, in Thoiras, west of Avignon, and bassist Bill Wyman and guitarist Mick Taylor were ensconced near Grasse, so at least one of the songs on Exile was made without them, although the album credits have never been clear about who actually did what. In the case of one of the most Stones-sounding recordings, very few of the Stones were initially on it. Happy, a showcase for Keith Richards' vocals and guitar, has producer Jimmy Miller on drums and Keith doubling on bass. The basics were laid down between noon and 4PM one afternoon, with just Miller on drums, Bobby Keys on baritone saxophone, and Richards on the rest, including the lyrics and lead vocal.
Charlie Watts loved Jimmy Miller. 'I thought he was the best producer we ever had. Jimmy was a hands-on type of guy. When we played he could never keep still, so he'd always be banging something; a drum or a cowbell' [check out the start of Honky Tonk Women]. Miller insisted that Charlie's drums be tested in as many of the basement's labyrinth of rooms as possible, before settling on one that had the right balance of natural ambience and proximity to the guitar players to maintain the vibe. It took a week or two to get the setup right, but after that, things apparently settled down.
The schedule did become a bit strange, as recalled by Keith Richards. 'It became known as Keith Time, which in Bill Wyman's case made him a little cranky. Not that he said anything. At first, we were going to start at two PM [every day], but that never happened. So we said we'd start at 6PM, which usually meant around 1 AM. Charlie didn't seem to mind.'
But when Keith was on form, he would deliver, as with Rocks Off, which, according to engineer Andy Johns, involved a playback to Keith at 4 or 5AM. Keith went to sleep in mid-track, so Johns took that as the cue to get his own head down, driving the necessary half-hour home. He was just nodding off when the phone rang – it was Keith, asking where he'd got to. So Johns drove back to Nellcote – another half hour – at which point Keith picked up his Telecaster and played the second guitar part on Rocks Off, straight through.
The sessions were at least the backbone of the album. Said Keith: 'A lot of the songs started off with an idea. Mick's playing harp, you join in and before you knew it you had a track in the making and an idea working. It might not be the finished track; you're not trying to force it.'
There was also much space for the interplay between Richards and lead guitarist Mick Taylor. Keith: 'Brian [Jones] and I would swap roles. There was no defined line between lead and rhythm guitar, but with Mick's style I had to readjust the shape of the band and it was beautifully lyrical. He was a lovely lead player. I loved playing with Mick Taylor.'
Some of the songs were collaborations, like All Down The Line, which, according to Keith Richards, he started with the basic idea of 'I hear it coming, all down the line' and handed it over to Mick Jagger to develop. Richards was extremely prolific and came up with many songs which didn't eventually make on to the final release, including Head In The Toilet Blues, Leather Jackets (although Bill Wyman lists it as having been recorded at Olympic), Windmill, I Was Just A Country Boy, Dancing In The Light,(noted as possibly being one of Mick Jagger's), Bent Green Needles, Labour Pains and Pommes de Terre.
Richards described the self-imposed pressure that he and Jagger felt when requiring themselves to come up with song ideas in anticipation of the arrival of the other musicians. Casino Boogie came about when inspiration was lacking and they decided to follow the William Burroughs 'cut up' technique (also used occasionally by David Bowie), whereby a book or newspaper is disassembled into component words, which are then re-assembled to create a new lyrical direction.
So, contrary to popular belief, the whole album wasn't recorded in the South Of France, although most of the backing tracks were. As Keith Richards notes in his book Life: 'What we brought to LA from France was only raw material for Exile. The real bare bones, no overdubs. On almost every song we'd said, we've got to put a chorus on here, we've got to put some chicks in there, we need extra percussion on that. So LA was basically to put the flesh on. For four or five months in LA in early 1972, we mixed and overdubbed Exile On Main Street. According to Bill Wyman, most of the Stones flew to LA on November 29th, 1971, followed later by the Wymans, for sessions that went on til February 1972.
It seems to have been planned as a double from an early stage, Richards mentioning 'all business advice' that warned against it. Which, to be fair to whoever was dishing out the advice (probably Ahmet Ertegun and Atlantic Records), was usually correct – double LPs had to be competitively priced, but they cost twice as much to manufacture, were heavier to ship, and their length and quantity of material meant they were harder for the public to assimilate, more difficult to review objectively, and took longer to get on the airwaves, at a time when multiple singles releases off an album was not the norm.
At Sunset Sound in Los Angeles, the basic tracks of at least Rip This Joint, Shake Your Hips, Casino Boogie, Happy, Rocks Off, Turd On The Run and Ventilator Blues were given numerous overdubs, including all the piano and keyboard parts, all lead and backing vocals, plus more overdubs of guitar and bass. The sessions included new recordings of Torn And Frayed and Loving Cup and saw Mick Jagger coming into his own, finishing off the vocals and bringing in other contributors.
A host of other musicians assisted the Stones on the LA overdubs, including Nicky Hopkins and Ian 'Stu' Stewart on pianos, and a mass of backing vocalists including Gram Parsons, Clydie King, Joe Green, Venetta Fields, Tamiya Lynn, Shirley Goodman, Dr. John, Kathi McDonald and Jess Kirkland. Jazz sessioneer Bill Plummer added upright bass to Rip This Joint and Turd On The Run, Al Perkins from Manassas played pedal steel guitar on Torn And Frayed, Billy Preston contributed keyboards to Shine A Light, and Richard Washington played marimba on Sweet Black Angel. Stalwart Bobby Keys played sax, with Jim Price on trumpet and organ on Torn And Frayed, while producer Jimmy Miller played drums and percussion where necessary.
The first hearing that the public and broadcasters had of Exile was the single, Tumbling Dice, one of the most multi-layered, murky, uneven recordings any band has ever released, and yet it is probably one of the Stones' five finest records. There is something to listen at every turn, the rhythm is insistent, the lyrics are compelling, there's rollicking piano, sweet Mick Taylor licks, (and his bass playing, the loudest thing on the track, is exactly wrong, but exactly right). Mick Jagger's lyrics are almost indecipherable and mixed so far back they're practically only a texture, but the whole thing is the Stones personified – far from perfect, but still fantastic.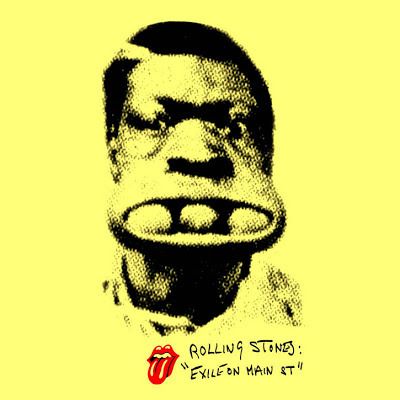 As Keith Richards said in 2010: 'Mick's always seemed to have something of an ambivalent attitude to Exile… ', and here indeed are Jagger's comments from 2003: 'Exile is not one of my favourite albums, although I think the record does have a particular feeling. I'm not too sure how great the songs are, but put together it's a nice piece. However, when I listen to Exile it has some of the worst mixes I've ever heard. I'd love to remix the record, not just because of the vocals, but because generally, I think it sounds lousy.' Well, it could certainly be mixed with more clarity, but to do that would be to lose its essential Stones-ness, which would upset the millions to have bought it thus far.
Preceded by the UK and US Top 10 hit Tumbling Dice, Exile On Main St. was released in May 1972. It was an immediate commercial success, reaching #1 worldwide just as the band embarked on their celebrated 1972 American Tour, their first for three years. The second, and only other, single from the album, Happy, got to #22 in the US in July.
Many critics judged Exile On Main St. to be a ragged and impenetrable record at the time of its release, but the UK's Richard Williams, writing in Melody Maker, praised the album in a review entitled 'The Stones: Quite Simply the Best'. He said the album 'is definitely going to take its place in history' and 'it's the best album they've ever made. This is an album which utterly repulses the sneers and arrows of outraged put-down artists. Once and for all, it answers any questions about their ability as rock 'n' rollers.'
Keith Richards has the last word: 'We didn't start off intending to make a double album; we just went down to the south of France to make an album and by the time we'd finished we said, 'We want to put it all out.' I was no longer interested in hitting Number One in the charts every time. What I want to do is good shit – if it's good they'll get it some time down the road.'
We have a book! The Rolling Stones – I Was There which contains over 400 eyewitness accounts from fans who saw The Stones live in concert. Available in print and all digital formats.