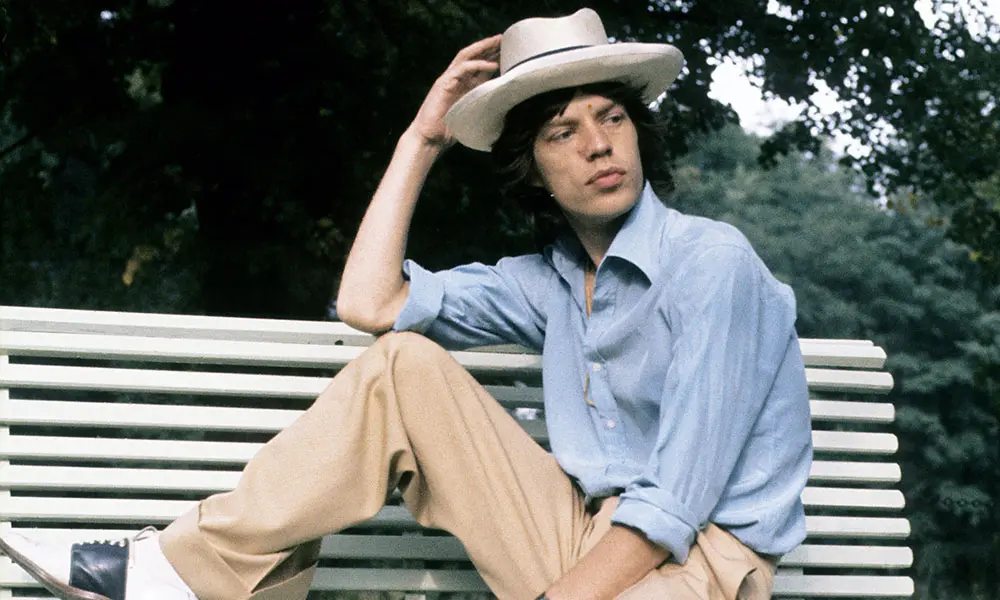 1. Michael Philip Jagger (born 26 July 1943), left school in 1961 with seven O-levels and three A-levels and had seriously considered becoming either a journalist or a politician. On 12 Jul 1962 The Rolling Stones made their live debut at the Marquee Jazz Club, London, with Dick Taylor on bass (later of The Pretty Things) and Mick Avory on drums, (later of The Kinks).
2. Early in his career, Mick Jagger was the singer in an amateur band called Little Boy Blue and the Blue Boys, which also included his friend Dick Taylor.
3. Mick Jagger made his acting debut in the 1968 British crime drama film Performance, directed by Donald Cammel and Nicolas Roeg, and starring James Fox.
4. In 1964 Mick Jagger was fined £16 for driving offences by a court in Tettenhall, Staffs. His solicitor told the court: "The Duke of Marlborough had longer hair than my client and he won some famous battles. His hair was powdered, I think because of fleas. My client has no fleas."
5. Jagger reportedly wrote the lyrics to '2000 Light Years From Home' in London's Brixton prison following his conviction on drug charges in June 1967.
6. His first solo single was the 1970 "Memo from Turner" from the soundtrack of Performance. He has since released over 20 solo singles including collaborations with Peter Tosh, The Jacksons, David Bowie, Dave Stewart and will.i.am and Jennifer Lopez.
7. Jagger's guitar contributions on Some Girls, gave the band a three-guitar line-up. It became one of the few Stones albums on which pianist Ian Stewart did not appear.
8. In 2003, Mick Jagger was made a Knight Bachelor as Sir Michael Jagger, by the Prince of Wales, for services to music.
9. Jagger is known for his many high-profile relationships and has been romantically linked to many other women, including Chrissie Shrimpton, Marianne Faithfull, Anita Pallenberg, Marsha Hunt, Pamela Des Barres, Uschi Obermaier, Bebe Buell, Carly Simon, Margaret Trudeau, Mackenzie Phillips, Janice Dickinson, Carla Bruni, Sophie Dahl and Angelina Jolie.
10. In 1970, Mick Jagger purchased Stargroves at East Woodhay in Hampshire, UK as his country estate. It was often used as a recording venue, with both The Who and Led Zeppelin recording there.
11. Jagger is said to have written "Street Fighting Man" about Tariq Ali, after Jagger attended a March 1968 anti-war rally at London's US embassy, during which mounted police attempted to control a crowd of 25,000.
12. The music video to 'Dancing In The Street', with Mick Jagger and David Bowie was filmed at London Docklands with director David Mallet.
13. In 2009, Mick Jagger became a member of the supergroup SuperHeavy with Joss Stone, Dave Stewart, A. R. Rahman, and Damian Marley.
14. Mick Jagger was allegedly a contender for the anonymous subject of Carly Simon's 1973 hit song 'You're So Vain', on which he sings backing vocals and although Don McLean does not use Jagger's name in his song "American Pie", he alludes to Jagger onstage at Altamont, calling him Satan.
15. He auditioned for The Rocky Horror Show in 1975, for the role of Dr Frank N. Furter, which went to Tim Curry.
16. Jagger spent £30,000 on his blockbuster She's The Boss (1985), starring himself in full drag. He has since said that he's still "the sexiest bit of skirt around".
17. On 21 November 1990 Mick Jagger married Jerry Hall in Bali. The marriage was declared 'null and void' on 13th August 1999 after a judge ruled that the six- hour ceremony in Bali was never registered.
18. In 1995 he founded Jagged Films alongside Victoria Pearman. It first released the World War II drama Enigma in 2001. That same year it produced a documentary on Jagger called Being Mick.
19. He has eight children with five different women – with Marsha Hunt, he has daughter Karis Hunt Jagger. With wife Bianca Jagger, he has another daughter, Jade Sheena Jezebel Jagger. With Jerry Hall, he has daughter Elizabeth 'Lizzie' Scarlett Jagger, son James Leroy Augustin Jagger, daughter Georgia May Ayeesha Jagger, and son Gabriel Luke Beauregard Jagger. The musician, 73, and his girlfriend, 29-year-old American ballerina Melanie Hamrick, welcomed their first son in December 2016.
20. Jagger had a relationship with the designer L'Wren Scott from 2001. When she committed suicide in 2014, she left all of her estate, which was estimated to be worth around $9 million to Jagger.
21. He is a supporter of music in schools, and is patron of The Mick Jagger Centre in Dartford, and sponsors music through his Red Rooster Programme in local schools.
22. In 2012, a collection of love letters written by Mick Jagger to American singer Marsha Hunt sold at auction for £187,250. The letters were penned in the summer of 1969 while The Rolling Stones frontman was in Australia. They are believed to be the inspiration for the band's hit single "Brown Sugar".
23. Jagger has released four solo albums: She's the Boss,(1985) Primitive Cool, (1987), Wandering Spirit (1993) and Goddess in the Doorway, (2001).
24. In 2019 Jagger underwent successful heart valve replacement surgery in New York after postponing The Rolling Stones' United States tour.
25. The Rolling Stones have sold over 240 million albums worldwide and have held over 48 tours of varying length, including three of the highest-grossing tours of all time: Bridges to Babylon Tour, Voodoo Lounge Tour and A Bigger Bang Tour.