Keith Richards – The World's Most Elegantly Wasted Human Being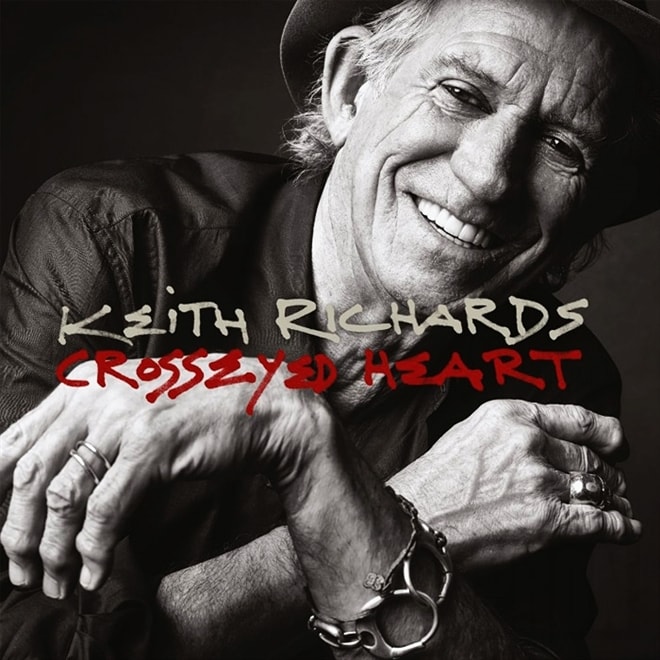 1. The Fort Harrison Hotel (known at the time as the Jack Tar Harrison Hotel) where Keith Richards rolled out of bed with the idea for the riff for "(I Can't Get No), Satisfaction" was bought by the Church of Scientology in 1975 and now frequently hosts religious retreats.
2. In his autobiography, Keith said he once cleared a hotel room of unwanted guests by getting a gun out and firing it through the floor.
3. During 1993, Keith Richards adopted a stray cat in Barbados which he named Voodoo, he dubbed the terrace of the house, "the Voodoo Lounge", which is where the name of the Stones' 1994 album was taken.
4. From September 1950, Keith Richards and Mick Jagger were classmates at Wentworth Primary School in Dartford, Kent.
5. In 1976 when Keith Richards arrived two and a half hours late for a UK court appearance, on drug and driving charges, he blamed his late arrival on the fact that his trousers had not been returned from the cleaners on time.
6. In his "Life" autobiography, Richards reckons that on average, he slept only two nights a week for many years of the Stones' glory years. "This means that I have been conscious for at least three lifetimes," he calculated.
7. On the night of the infamous 1967 Redlands drug bust, Keith was so far gone on LSD that when the police arrived at his Sussex country mansion, he mistook them for uniformed dwarves, welcoming them in with open arms.
8. A heavy smoker since his teens, we worked out that smoking a packet a day of Marlboros, Keith has smoked over half a million cigarettes! Venting his anger at smoking bans he said: "It's a bit of a drag because you've got to freeze your balls off to light a cigarette. You've got to go outside. It's draconian, social, politically correct bullshit."
9. Keith Richards recorded the rough version of the riff for "(I Can't Get No) Satisfaction" in a hotel room. He ran through it once before falling asleep. He said when he listened back to it in the morning; there was about two minutes of acoustic guitar before you could hear him drop the pick and "then me snoring for the next forty minutes".
10. Keith Richards and Ronnie Wood supported Led Zeppelin at the Knebworth Festival in 1979 in The New Barbarians.
11. Perirehaedulus richardsi is a species of prehistoric trilobite named after Keith Richards.
12. Richards was almost crushed by a pile of heavy books. He was in his home library, standing on a chair to reach a book about Leonardo da Vinci's study of anatomy when he slipped. Many tomes came pouring down on top of him. The accident resulted in three broken ribs for Richards and a tour postponement for the Stones.
13. In 1974, Keith Richards was nominated 'The World's Most Elegantly Wasted Human Being' by the New Musical Express.
14. According to Keith Richards's autobiography, 'Life', "Ruby Tuesday" was written about his then girlfriend Linda Keith. Linda had taken up with Jimi Hendrix, and had got involved with drugs. She left Keith, and he tried to get her back.
15. Keith Richards' 1953 butterscotch Fender Telecaster is nicknamed "Micawber", after a character in Charles Dickens' novel David Copperfield. One of his main stage guitars, its used to play "Brown Sugar", "Before They Make Me Run" and "Honky Tonk Women".
16. It was reported that publisher Little, Brown and Company paid an advance of $7.3 million for Keith's memoir "Life" after seeing a ten-page extract.
17. Keith says he got the music bug aged at just three years old. His favorites were Ella Fitzgerald, Sarah Vaughn, Big Bill Broonzy and Louis Armstrong.
18. Keith has stated that he and Jagger wrote the lyrics for "Jumpin' Jack Flash" while staying at Richards' country house, where they were awoken one morning by the sound of gardener Jack Dyer walking past the window. When Jagger asked what the noise was, Richards responded: "Oh, that's Jack – that's jumpin' Jack."
19. As a choirboy Keith Richards sang in a trio of boy sopranos at, among other occasions, Westminster Abbey for Queen Elizabeth II.
20. During the 1944 Nazi bomb raids over London, Richards and his mum evacuated to a region that was out of the line of fire. When things died down, they returned to find that some of their neighbors had been killed and that baby Keith's cot had been blown up by V-1 bomb.
21. Rolling Stone magazine said Keith Richards has created "rock's greatest single body of riffs", and named him the 4th greatest guitarist of all time.
22. He once nearly burned down the Playboy Mansion. At a party in the 1970s, he and sax player Bobby Keys accidentally set fire to a bathroom.
23. Keith Richards played bass with John Lennon, Eric Clapton, Mitch Mitchell in The Dirty Mac for The Rolling Stones Rock and Roll Circus TV special, filmed in 1968.
24. Keith Richards is an avid reader with a strong interest in history and owns an extensive library. An April 2010 article revealed that Richards yearns to be a librarian.
25. As a boy, Keith Richards was a Boy Scout.
26. He's coined a name for his preferred tipple. According to the man himself, "Whiskey wasn't agreeing with me anymore. The old body couldn't take it. Brandy is a killer, and wine is best with food, so somehow I settled on this." His recipe is 2 oz. premium vodka. 1 oz. of orange soda and plenty of ice. Keith calls it Nuclear Waste.
27. Keith Richards made a cameo appearance as Captain Teague, the father of Captain Jack Sparrow (played by Johnny Depp), in Pirates of the Caribbean: At World's End, released in May 2007, and won the Best Celebrity Cameo award at the 2007 Spike Horror Awards.
28. During the making of 1972's Exile on Main St., mostly recorded at Richards's rented villa Nellcote in the south of France, Richards and Pallenberg were deep in the throes of heroin addiction. Richards had a penchant for passing out, sometimes with the needle still in his arm or – on one occasion – a lit cigarette in his hand. The bed went up in flames, and Richards and Pallenberg woke up just in time to escape.
29. Richards is known for loving shepherd's pie. He demands it on tour.
30. In April 2006, on holiday in Fiji, Keith suffered a head injury after falling out of a tree; he subsequently underwent cranial surgery at a New Zealand hospital. The incident caused a six-week delay in launching the Rolling Stones' 2006 European tour.
31. In 2008 fashion house Louis Vuitton unveiled an advertising campaign featuring a photo of Richards with his ebony Gibson ES-355, taken by photographer Annie Leibovitz. Richards donated the fee for his involvement to the Climate Project, an organisation for raising environmental awareness.
32. Nellcôte, which was leased during the summer of 1971 by Keith Richards, and used for recording sessions for their Exile on Main St. album, had previously served as the headquarters of the local Gestapo during the Nazi occupation of France in the early 1940s.
33. After the Rolling Stones signed to Decca Records in 1963 their manager, Andrew Loog Oldham, dropped the 's' from Richards' surname believing 'Keith Richard' in his words 'looked more pop'. In the early 1970s Richards re-established the 's' in his surname.
34. His grandfather 'Gus' Dupree gave him his first guitar.
35. Richards, along with Mick Jagger and numerous other guests, sang on the Beatles' 1967 TV broadcast of "All You Need Is Love".
36. Richards has been tried on drug-related charges five times: in 1967, twice in 1973, in 1977, and in 1978.
37. Keith has worked with Tom Waits on three occasions: Waits' album Rain Dogs (1985); co-writing, playing and sharing the lead vocal on "That Feel" on Bone Machine (1992); and adding guitar and vocals to "Bad As Me" (2011).
38. As the guitarist revealed in an interview, then confirmed in his autobiography 'Life', he once snorted the ashes of his dad. "The truth of the matter is that after having Dad's ashes in a black box for six years, because I really couldn't bring myself to scatter him to the winds, I finally planted a sturdy English oak to spread him around," Richard wrote. "And as I took the lid off of the box, a fine spray of his ashes blew out on to the table. I couldn't just brush him off so I wiped my finger over it and snorted the residue. Ashes to ashes, father to son."
39. When it was published in 2010, 'Life' was showered with critical acclaim from all quarters, New York Times columnist Maureen Dowd anointed Richards "the consummate gentleman."
40. Keith Richards' beach-front Caribbean holiday home at Parrot Cay Resort in the Turks and Caicos Islands is available for rent, at £35,000 ($52,000) a week.
Check out our Rolling Stones – I Was There book available in print and digital formats.