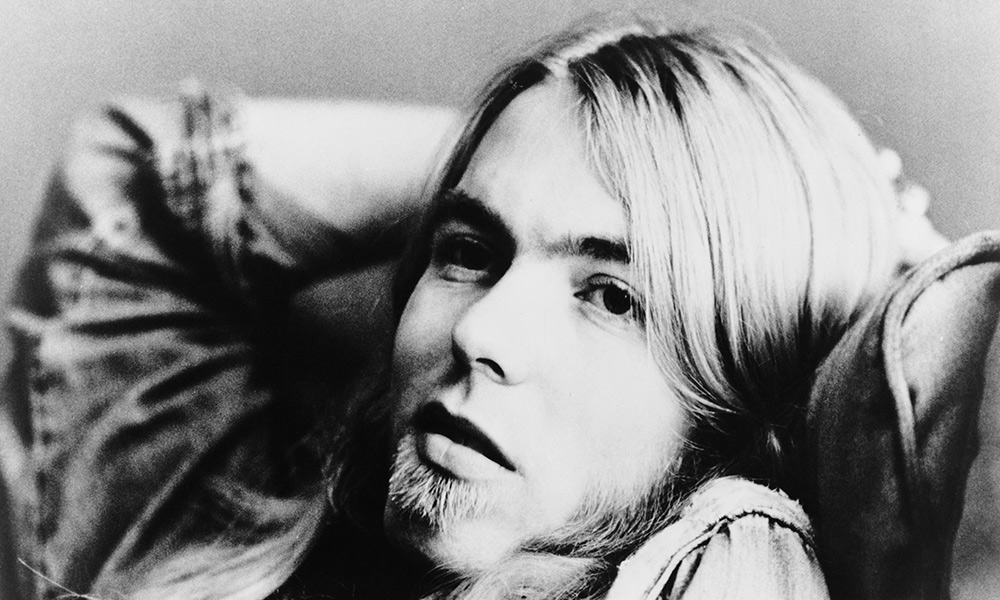 Gregg Allman was referred to as a Southern rock pioneer and received numerous awards, including several Grammys. Following a series of health problems, including hepatitis C and a 2010 liver transplant, Allman died at his home in Richmond Hill, Georgia, on May 27, 2017, due to complications of liver cancer.
The double album Eat A Peach (subtitled Dedicated To A Brother) was released in February 1971 to strong reviews. Charles Shaar Murray wrote in Oz: "The Allman Brothers Band keep right on hittin' the note." Rolling Stone tried to earn back the good graces of the band with a review that called them "the best-goddamned band in the land" and the album "a simultaneous sorrowed ending and hopeful beginning". It was in the US chart by early March and climbed to No 4.
As it turned out, Eat A Peach was a brief respite from more tragedy and trouble. Nearly a year to the day after Duane's death, bassist Berry Oakley died in a motorcycle accident in Macon. "I don't think Berry really knew how to exist in a world without Duane," Trucks says of Oakley's decline. Later, drugs, drink, ego clashes, label problems and lawsuits would eventually break up the band not once but twice (when Betts was unable to curb his substance abuse, they fired him in 2000). Today, Gregg Allman reflects on what might have been had his brother lived.
Trucks says: "We took it to where Cream and the Grateful Dead took it, then added John Coltrane and Herbie Hancock to the mix and stirred it a bit, and we were up in places that no one else was thinking about. When I hear people describe Eat A Peach as southern rock I get fighting mad."
Gregg concludes: "One of the hardest parts of doing a record is putting the songs in the right order: you want hills and valleys, and you don't want the music to get mundane, and it will do that if you put the wrong two songs together. I think Eat A Peach has just the right sequence. I really love the album, and I'm so glad it did come out as a two-record set. That and Fillmore East are definitely the roots of our whole thing as a band."
"The images on the cover of Eat A Peach are basically found in art," says designer W David Powell. "They came from postcards that we picked up in a drugstore in Athens, Georgia. The postcards had the trucks with the giant peach and watermelon. I added lettering with the band name to the trucks, and pasted the cards onto a background, spray- painted pink and blue."
Powell and his college buddy Jim Holmes launched their company Wonder Graphics in the late 60s, and had already done artwork for Capricorn Records band Wet Willie. Though The Allman Brothers assignment was a big opportunity, Powell says they didn't feel any pressure.
"Everything was pretty loosey-goosey in those days. We took the project and ran with it. We did have one fairly radical idea for the cover: we didn't want anything but the band name on the truck; no hard sell or titling. Miraculously, the label okayed it."
When they delivered the artwork to the label there was still no title. Capricorn's Phil Walden wanted to call it This Is How We Grow 'Em In Dixie (the inscription on one of the postcards) but the band nixed it. Instead, they remembered something Duane had once told an interviewer: "Whenever I'm in Georgia, I eat a peach for peace." Forty years on, an urban legend persists about the peach truck, claiming that it was the fatal vehicle in Duane's death. Not true.
Voted by Rolling Stone as one of the 100 greatest album covers of all time, the Eat A Peach sleeve has reached iconic status. For Powell, now a college professor, its success comes down to one thing: "The whole project was not arrived at through meetings or rational thought. Free association was the modus operandi."
Important Dates In The Life Of Gregg Allman:
27 May 2017
Gregg Allman
, founding member of the
The Allman Brothers Band
died at the age of 69 at his home in Savannah, Georgia. Allman had suffered a recurrruence of liver cancer five years ago, died from complications of the disease. The band's main songwriter early on, Allman contributed compositions like 'Dreams' and 'Whipping Post' to the
Allman Brothers
repertoire. Both songs became staples of their live shows; a cathartic 22-minute version of 'Whipping Post' was a highlight of their acclaimed 1971 live album, At Fillmore East.
23 May 2014
The parents of a camera assistant who was killed after being hit by a train while shooting footage for a biopic about
Gregg Allman
were suing the musician and the film's producers. The case claimed film-makers "selected an unreasonably dangerous site for the filming location" and failed to take actions to adequately protect the crew.
21 Feb 2014
A crew member working on a biopic about
Gregg Allman
died after being hit by a train during filming. Police in south Georgia said the woman was struck after the crew for Midnight Rider placed a bed on the railway tracks in Doctortown. Wayne County Sheriff John Carter said several other people had been injured, two of them seriously.
23 Jun 2010
62-year-old
Gregg Allman
underwent a successful liver transplant operation at the Mayo Clinic in Jacksonville, Florida. Allman had begun a series of treatments for Hepatitis C, but chronic damage of his liver led doctors to recommend a transplant. In a statement to the press, Allman said "I changed my ways years ago, but we can't turn back time. Every day is a gift."
27 Dec 2008
Thieves broke into a house belonging to
The Allman Brothers Band
singer and keyboardist
Gregg Allman
in Georgia and stole a coin collection, knives and unreleased concert recordings. Two men where charged with the burglary two days later.
28 May 2008
American guitarist Jerry Cole died aged 68. He first entered the pop music scene as one of The Champs along with
Glen Campbell
. Cole and Campbell later formed the Gee Cee's and released one single called 'Buzzsaw Twist'. He backed up
Elvis Presley
in 1974 and also worked with Jerry Lee Lewis,
Roy Orbison
,
Aretha Franklin
, The
Righteous Brothers
,
Little Richard
, Ray Charles, Tony Orlando & Dawn, Lou Rawls,
Gregg Allman
, Lee Hazlewood, Blood Sweat & Tears, Kenny Rogers,
Neil Diamond
, Steely Dan,
The Beach Boys
and Isaac Hayes.
26 Jun 1974
Cher divorced Sonny Bono after 10 years of marriage. Four days later, Cher married guitarist
Gregg Allman
, the couple split 10 days after that, got back together and split again. They did stay married for three years, producing Elijah Blue Allman.