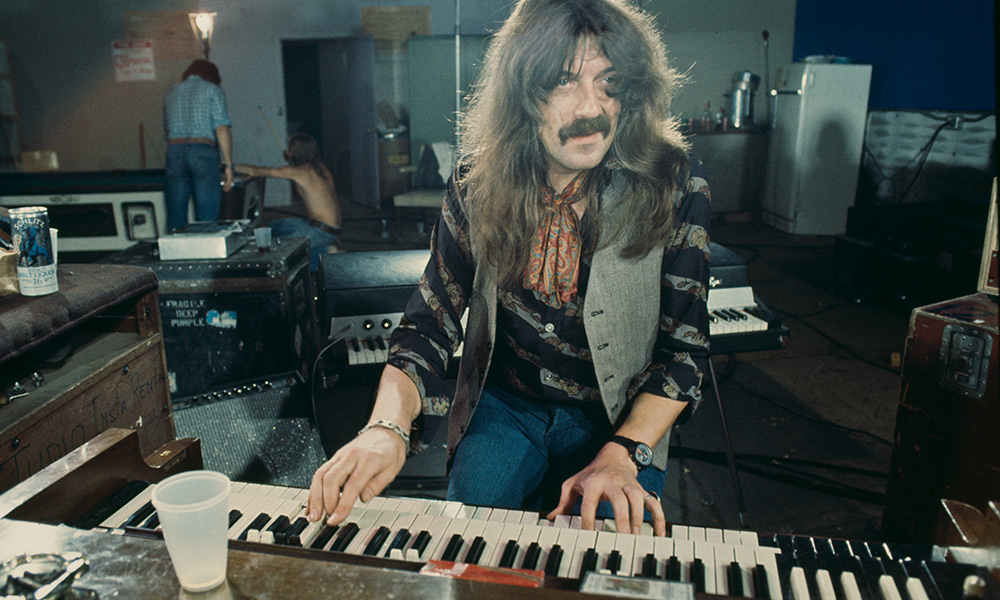 Jon Lord, the former keyboard player with Deep Purple died on 16th July 2012 aged 71. Lord was a co-founder of Deep Purple in 1968 and co-wrote many of the group's songs including "Smoke On The Water". He also played with bands including Whitesnake. He had been receiving treatment for pancreatic cancer.
Born in Leicester, Lord learned classical piano at an early age before being seduced by watching early rock 'n' roll star Jerry Lee Lewis and jazz organist Jimmy Smith. Lord started playing in pub bands including short-lived outfits with future Rolling Stones star Ronnie Wood and his brother Art. He also worked as a session musician and played piano on The Kinks' hit "You Really Got Me" and worked with The Flowerpot Men.
Lord discovered his trademark sound when he formed Santa Barbara Machine Head, the key to this group's success was its powerful, organ-and guitar-driven formula, which pointed at the future musical recipe of Deep Purple.
After meeting guitarist Ritchie Blackmore through another project, the first incarnation of Deep Purple was born, going on to become along with Led Zeppelin and Black Sabbath see mass worldwide success at the start of the 1970s with albums including Deep Purple in Rock and Machine Head, going on to sell over 150 million albums in which Lord remained an ever-present role amid numerous line-up changes until he left in 2002.
Deep Purple took regular time out to indulge in classical projects initiated and directed by Lord. The most notable of these was the live Concerto for Group and Orchestra, recorded at the Royal Albert Hall in 1969.
After Deep Purple split, Lord formed a group with the rock singer Tony Ashton and Deep Purple's ex-drummer Paice entitled Paice, Ashton & Lord. They released one album, Malice in Wonderland, in 1977. He then joined Whitesnake, the band formed by Deep Purple's last lead singer, David Coverdale.
Lord later nurtured a second career as a classical composer. His Durham Concerto became a hit in Classic FM's Hall of Fame, alongside his piano concerto Boom of the Tingling Strings.
An official press statement released by his family said: "It is with deep sadness we announce the passing of Jon Lord, who suffered a fatal pulmonary embolism today, Monday 16 July, at the London Clinic after a long battle with pancreatic cancer."