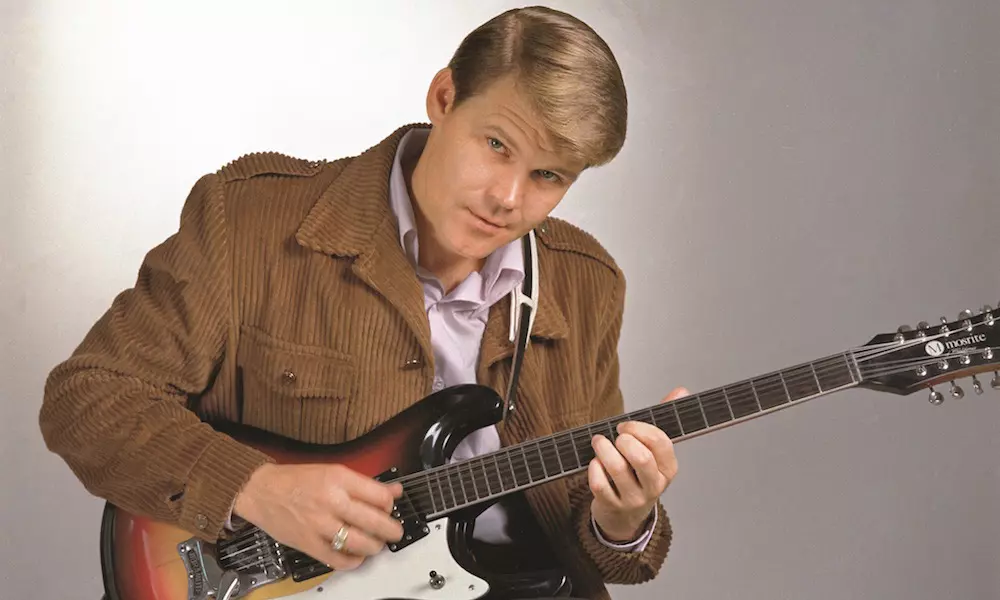 Singer, songwriter, actor, TV presenter Glen Campbell was born on 22nd April 1936, the 12th child and seventh son of a dirt poor sharecropper. Campbell drowned when he was a toddler in the Little Missouri River near his family's Arkansas home. His lips were blue when he was pulled from the river and those who rescued him believed he was gone. But he lived miraculously after his brother Lyndell resuscitated him.
Campbell's father recognised his musical talent and bought him a $5 guitar at the age of four. He quickly showed himself to be a prodigy under the tutelage of his Uncle Boo. As a teenager he broke the poverty cycle and began to earn a living with his guitar and went on to become one of the most respected, revered and popular performers of the rock 'n' roll era.
As a session musician in the 1960s he worked with Bobby Darin, Ricky Nelson, The Monkees, Elvis Presley, Frank Sinatra, The Velvet Underground, Frankie Laine, The Association, Jan & Dean and The Mamas & the Papas. He was a touring member of The Beach Boys, filling in for an ailing Brian Wilson in 1964 and 1965. His guitar playing can be heard on "Strangers in the Night" by Sinatra, "You've Lost That Lovin' Feelin'" by The Righteous Brothers and "I'm a Believer" by The Monkees.
He topped the US album chart in 1968 with Wichita Lineman. Although the LP would stay on the chart for 46 weeks, it would be Campbell's only number one album, (although the follow up Galveston peaked at number 2), "Wichita Lineman" has been referred to as "the first existential country song." Apparently, songwriter Jimmy Webb's inspiration for the lyrics came while driving through rural northern Oklahoma when he noticed a solitary lineman atop his pole. Webb then "put himself atop that pole and put that phone in his hand" as he considered what the lineman was saying into the receiver.
Webb known for his successful collaborations with Campbell is a brilliant songwriter, his songs have been recorded or performed by The 5th Dimension, Thelma Houston, The Supremes, Richard Harris, Frank Sinatra, Elvis Presley, Art Garfunkel, Amy Grant, America, Linda Ronstadt, R.E.M., and Carly Simon.
Campbell would conquer pop music in the mid-1970s when he released his best-selling single, "Rhinestone Cowboy," a signature song that became his theme in many ways. The 1975 single, which has sold more than five million copies, remains a standard of the era. And in 1977 he released "Southern Nights," a remake of Allen Toussaint's classic. The song was the most-played jukebox track of 1977.
Before I go any further, I want to share with you a night I had in 2012, when I went to see Mr Campbell perform (on what we were told would be his last ever tour). And he was brilliant. He latest album at the time Ghost on the Canvas, contains a fine collection of tunes written by some of the finest young songwriters we have (Paul Westerberg, Teddy Thompson, Jakob Dylan, Roger Joseph Manning, Jr.), as well as Campbell's own songs.
The album sadly was intended as his farewell to studio recording due to his diagnosis of Alzheimer's disease. His stage presence was amazing — his charisma flowed into the audience from the stage, and the songs, they just kept coming, it was one of those gigs where you think surely he's played all his hits by now, but they just kept coming. There was one point during the show where Glen was about to launch into the next song when his daughter Debby — who stood close to her father on stage — shouted, "Dad, Dad, this one is in F sharp", To which Glen replied, "Oh, F sharp is it?" He re-adjusted his hands on the fretboard and proceeded to play a blistering guitar solo over the introduction to the song. Alzheimer's obviously attacks part of the brain but not the part that's marked 'guitar solos and singing'. Another thing he kept doing throughout the show was as he looked at the set list to see what the next song was he would say, "Oh, I love this song, I'm so lucky to have sung all these great songs."
Campbell released more than 70 albums and sold over 45 million records. He was in great demand as a session musician in the sixties and worked as part of the studio musicians' clique known as "the Wrecking Crew." He played guitar on the Beach Boys' Pet Sounds album, as well as on recordings by artists from Elvis to Sinatra. On top of all this, Campbell hosted his own weekly variety show, The Glen Campbell Goodtime Hour, from January 1969 through June 1972. His TV shows broke viewing records; everybody loved to hear Glen Campbell sing and play his guitar.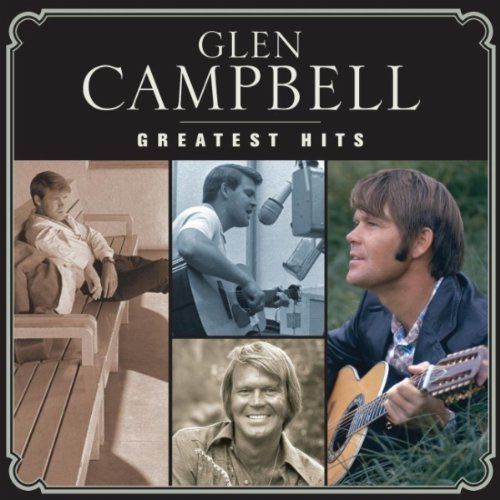 The opening paragraph from his Ghost on the Canvas press release said it all:
"Ghost On the Canvas is the album of Glen Campbell's life. Take that as literally or figuratively as you like and it still is the case. With beauty, power, heartfelt emotion and deep spirituality, this set of songs – a song cycle, if you will – traces the arc of Campbell's 75 years: From dirt-poor, tiny-town Arkansas origins to Hollywood triumphs on the pop charts, TV and movies. From troubled free-falls of addiction and bad life choices to personal and spiritual redemption."
"I've tried and I have failed Lord, I've won and I have lost, I've lived and I have loved Lord
, Sometimes at such a cost, One thing I know, The world's been good for me, A better place awaits, You'll see"
Glen Campbell, "A Better Place"
Glen Campbell is our real life 'lineman'; he's told us countless tales in songs over the years, he's played on some of our favourite records.
Campbell was the subject of the documentary Glen Campbell: I'll Be Me, directed by longtime friend James Keach, which examined Campbell's Alzheimer's diagnosis and how it affected his musical performances during his final tour across the United States with his family.
Glen died in Nashville, Tennessee, on August 8, 2017, at the age of 81. He was buried in the Campbell family cemetery in Billstown, Arkansas.