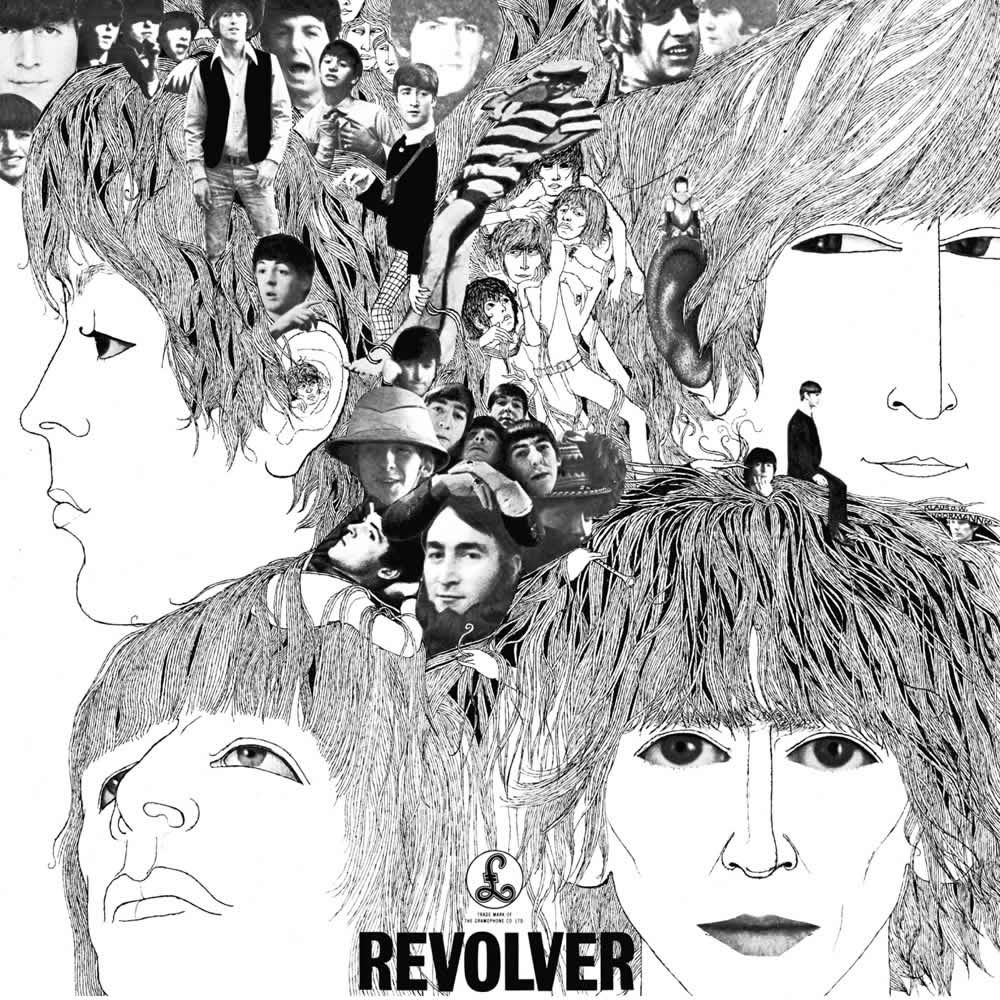 When released in August 1966, not everyone loved The Beatles seventh studio album, Revolver. Published in that week's issue of the Disc and Music Echo magazine, the Kinks' Ray Davies wrote a review of the album, tackling each song in a few sentences in which Davies only seems to have liked a few tracks. He called "I'm Only Sleeping," "a most beautiful song" and "the best track on the album." He also quite liked "Good Day Sunshine," writing "this is back to the real old Beatles. I just don't like the electronic stuff." And on "Yellow Submarine," Davies wrote, "is a load of rubbish, really."
Well, he has a point on "Yellow Submarine." A silly song, which had Lennon blowing through a straw into a pan of water to create a bubbling effect as well as singing through tin cans, but The Beatles were having fun! The session ended with everybody in a line around the studio doing the conga dance.
There is just so much happening on Revolver, tape loops, backwards guitar solos, Indian sitars and tablas, string quartets and ripe horns. The group's competitive drive had them, at times, working to match Bob Dylan or Brian Wilson On Revolver they achieved this, no question.
As Rubber Soul was a major turning point in the Beatles writing and recording styles, Revolver (working titles "Abracadabra", "Magical Circles", and "Beatles On Safari") took that attitude of exploration even further. Their first psychedelic masterpiece, Revolver represents the Beatles at their most creative. And in 1966, the band looked fantastic, with longer hair, hipster suits and dark glasses.
The Beatles had taken three months off prior to Revolver, their longest break since the start of their career; Revolver, in the end, is the sound of a band growing into supreme confidence.
The new direction was evident from the very first track recorded: "Tomorrow Never Knows." Titled simply "Mark 1" at the time recording commenced on April 6, 1966, the song was written by Lennon the product of his experience with LSD, which he'd taken the previous January. Using lines from The Psychedelic Experience, an LSD manual based on the Tibetan Book of the Dead, he wrote the song as a mantra composed of one repeating melody line over driving bass and drum track.
Despite the trippy vibe of the album, it's not a Beatles album without some mainstream pop. Revolver was McCartney's maturation record as much as Rubber Soul was for Lennon. McCartney was exploring classical music, training an eye for detail and subtlety in his lyrics, and embracing the orchestral work of Brian Wilson.
Paul scores with what is possibly his finest-ever achievement with "Eleanor Rigby." Originally called "Daisy Hawkins," Paul later decided on title character name change. The "Eleanor" was from actress Eleanor Bron, the Beatles' female co-star in Help!, the Rigby derived from "Rigby & Evans," a wine shop Paul noticed in Bristol, England. Interestingly, a real-life gravestone of an Eleanor Rigby resides in the cemetery of St. Peter's Church (St. Peter's Church is where John and Paul first met, the gravestone is a few hundred feet from the exact spot.) Paul may or may not have glanced the headstone over the intervening years and placed it in his "subconscious mind" for later reference.
McCartney also shines through on three other songs, "Got to Get You into My Life", "Good Day Sunshine" and "Here, There and Everywhere" which McCartney has said is among his personal favourite of all the songs he has ever written.
John Lennon's "I'm Only Sleeping" like so many Lennon songs, is basically autobiographical (in a then-recent interview, John had described himself as "the laziest person in England.") Interestingly, the song also shows John's deep boredom, monotony, and dissatisfaction with his own life, both within and outside of the Beatles.
"She Said, She Said," another drug-inspired song, came from John's adverse reaction to actor Peter Fonda, who kept saying the phrase "I know what it's like to be dead" over and over during one of John's LSD trips. Fonda kept saying he "knew what it was like to be dead" because of a self-induced gunshot wound he'd experienced as a boy.
George Harrison also broke new ground on Revolver, for the first time getting to contribute three tunes. "Taxman" the album's opening track, is George's tongue-in-cheek tribute to the British tax system, which skimmed 95% of the band's earnings off the top. "Love You To" was the first Beatles song to fully reflect the influence of Indian classical music, which Harrison wrote partly as a love song to his wife, Pattie Boyd. His third contribution was "I Want To Tell You."
Revolver, which spent 34 weeks on the UK albums chart took 300 hours of studio time to create, roughly three times the amount allotted to Rubber Soul, and an astronomical amount for a record in 1966.
The album's Grammy Award-winning cover design was created by Klaus Voormann, one of the Beatles' friends from their fledgeling years in Hamburg and later the bassist for Manfred Mann.
Winner of the 1966 Grammy for Album of the Year, Revolver was also named the greatest rock and roll album of all time by VH1 in 2001 in their "100 Greatest Rock And Roll Albums Of All Time" series. Q magazine voted it "the #1 greatest British album" in 2000, and Rolling Stone named it #3 on its list of Greatest Albums of All-time in 2003.
Will somebody ask Ray Davies what he now thinks of Revolver?
We have a book! The Beatles – I Was There which contains over 400 eyewitness accounts from fans who saw The Beatles live in concert. Available in print and all digital formats.