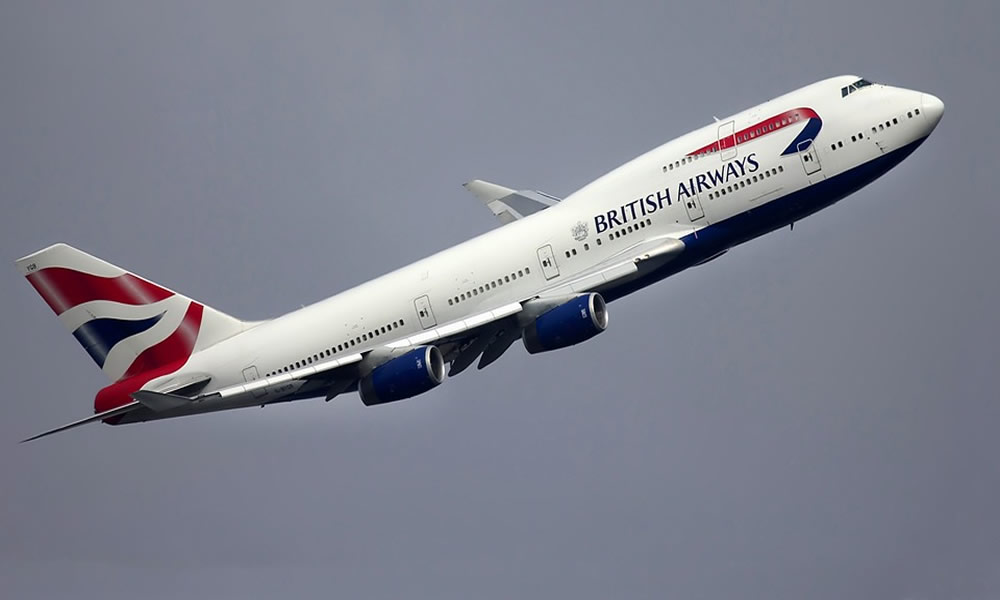 On 24th Oct 1998, former Stone Roses lead singer Ian Brown was jailed for 4 months after being found guilty of disorderly behaviour during a flight from Paris to Manchester. Brown had threatened to chop the hands off an air stewardess after she mistakenly offered him duty-free.
The 35-year-old singer had threatened stewardess Christine Cooper and hammered on the cockpit door as the British Airways flight from Charles De Gaulle airport France began its descent into Manchester Airport.
A court was told how the stewardess had been offering drinks to customers when she thought Brown had gestured to her. But then she realised he had simply been putting something into his pocket.
She told the court "I realised I had made a mistake, and I offered him an apology with an open palm gesture. As I was about to continue, I heard him shout: 'Hey you'." She said he told her not to wave at him, or he would chop her hands off.
Flying in a tin tube at 32,000ft seems to make some pop stars go a bit funny in the head! And there appears to be a bit of a pattern breaking out here, they all come from Manchester, England!
In 2001, British Airways staff complained about Oasis singer Liam Gallagher after he had grabbed a stewardess' bottom, refused to stop smoking and had thrown objects around the cabin during a flight from London to Rio De Janeiro. This wasn't the first time the lads from Manchester had been in trouble after a flight. In 1998 all the members of Oasis were banned for life from flying Cathay Pacific Airlines after "abusive and disgusting behaviour" during a flight from Hong Kong to Perth, Australia. One report stated that Liam had threatened the pilot with a scone. Yes, a scone?
All five members of The Charlatans were arrested by 24-armed police after a flight from the UK to New York. The band were accused of trying to disrupt the planes flight path, and passengers complained of the group being drunk, spitting and interfering with in-flight TV sets. Just sounds like a normal long haul fight to me.
Someone who isn't from North England is Courtney Love. The widow of Kurt Cobain was arrested at Heathrow airport in 2003 for 'endangering an aircraft' on a transatlantic flight. The singer was said to have hurled abuse at the cabin crew on the flight from Los Angeles to London after her nurse who was in an economy seat was barred access to sit with Love in the upper-class cabin. Twenty minutes after landing, Love emerged from the aircraft wearing bright red lipstick and sunglasses and was shepherded into the back of a police van with an officer taking each arm.
Love apologised to all involved and continued to go about her promotional activities. Just a couple of months before the 'air rage' incident, she took part in a photo-shoot in London. During the shoot, she is said to have had a bikini wax, poured champagne over her head, stripped off in a taxi cab and streaked down Park Lane in central London in the early hours of Christmas Eve. Later she halted traffic by lying down in the road clad only in a pair of knickers and knee-high boots. All in a day's work for Mrs Love.
In 2001 R.E.M. guitarist Peter Buck was charged by police at Heathrow airport with being drunk on an aircraft and assaulting British Airways crew. Buck was taken into custody after landing on a flight from Seattle and questioned by police for 12 hours.
The 44-year-old guitarist was detained at the Heathrow police station and was later released on bail after being charged for common assault on the crew members, disobeying an aircraft commander, being drunk on an aircraft, threatening and abusive words and behaviour, and "criminal damage to a quantity of crockery." Oh no! he broke one of those plastic forks! But worst than that, Buck was said to have thrown a full carton of yoghurt at a stewardess across the luxury first class cabin. Another report said that Buck had knocked over a trolley which included 10 breakfast trays and various kinds of food. Now we all hate aeroplane food but come on!
Buck was later found not guilty by a jury who during the trial had friends and fellow celebrities, including U2 singer Bono, describing Buck as the "politest, gentlest" person imaginable.
As John Denver sang in his 1966 hit:
So kiss me and smile for me,
Tell me that you wait for me,
Hold me, like you never let me go.
Cause I'm leaving on a jet plane,
Don't know when I'll be back again,
Oh, Babe, I hate to go.