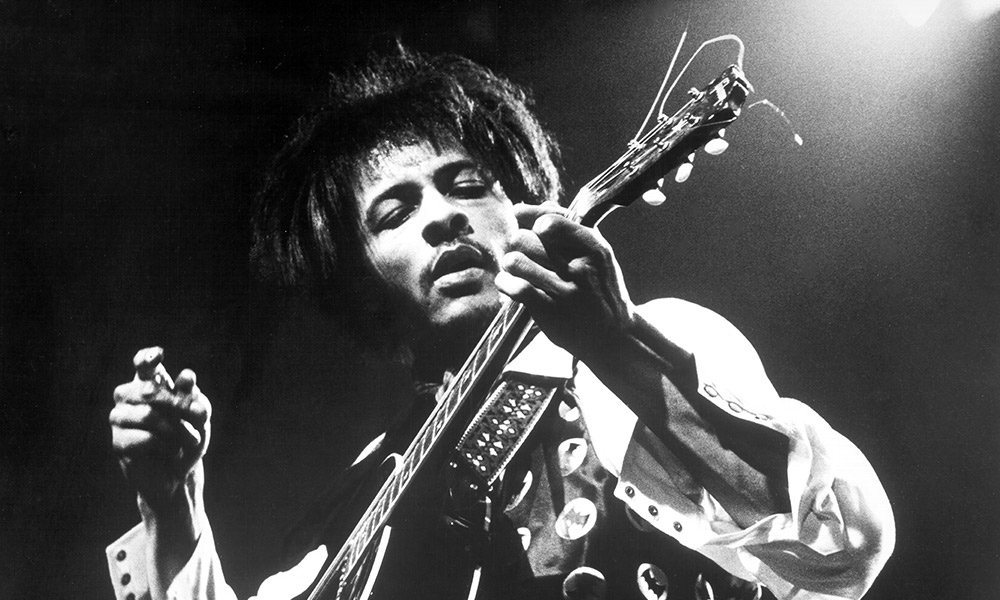 On 3rd Aug 2006, Arthur Lee, singer and guitarist of the influential 1960s band Love died in Memphis at the age of 61 following a battle with acute myeloid leukemia.
Lee who called himself the "first black hippie" had formed the group Grass Roots in Los Angeles in the 60's. Lee a Los Angeles hustler – recorded some unsuccessful singles including one as the American Four and also recorded a session for Rosa Lee Brooks that featured Jimi Hendrix as a session guitarist.
Known to his close friends and family as "po" his first musical instrument was an accordion. He attended the Dorsey High School in Los Angeles where he set the record for the most points scored in a basketball game. He would jam in the school cafeteria and went on to form his first group Arthur Lee and the L.A.G.s.
Lee found his niche in the mid 60's when he founded Love, who typified West Coast progressive rock and became one of the central figures of the 60s psychedelic rock scene alongside the Byrds, the Mamas and the Papas, and the Doors.
The multiracial band recorded three groundbreaking albums that fused rock, blues and psychedelia. Their third album Forever Changes released in 1967 became a cult classic. (Neil Young was set to produce but bowed out due to his commitments with Buffalo Springfield). Using string and brass orchestrations alongside surrealist lyrics, the album still sells and is regarded as having influenced later '80s UK bands such as Monochrome Set, Teardrop Explodes and Echo and the Bunnymen.
Forever Changes is considered by many as Lee's bold response to the Beatles' Sgt Pepper album, it remains one of the most enduring records of the period and has been named the 40th greatest album of all time by Rolling Stone magazine.
The title of the album came from a story that Lee had heard about a friend-of-a-friend who had dumped his girlfriend. She exclaimed, "You said you would love me forever!", and he replied, "Well, forever changes." Lee also noted that since the name of the band was Love, the full title was "Love Forever Changes."
The stand out track on Forever Changes was written by band member Bryan MacLean who had originally written the song, then called "Alone Again", in 1965 for Love's debut album. The song was inspired by his memory of waiting for a girlfriend, and the melody drew on Prokofiev's Lieutenant Kije Suite.
Lee drifted out of the music business in the 1970s but returned with new musicians in the 80s and 90s and would play "Forever Changes" live in its entirety with full orchestral backing.
Lee was convicted on drug-related charges in the 80s, his eccentric behaviour and fragile mental health drew comparisons to late Pink Floyd founder member Syd Barrett and led to his arrest and six-year incarceration.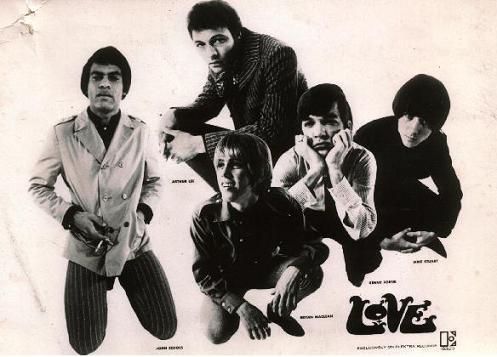 In 1995, he broke into an ex-girlfriend's apartment and tried to set it on fire. He was bailed out by Rhino Records, which had just released the Love Story 1966-1972 compilation. In 1996, he was arrested for shooting a gun into the air during an argument with a neighbour and was convicted on an illegal possession of a firearm charge. Due to California's strict and sometimes unfair three strikes and you're out law, Lee (who had been convicted of a drug offense sometime in the '80s) was sentenced to eight to 12 years in prison.
Once released from prison, Lee made a triumphant comeback in 2002, touring the U.S. and Europe with a new version of his classic band. He received a Living Legend Award at the 2004 NME Awards.
Many musicians, including Robert Plant of Led Zeppelin, played benefit concerts for him when it became clear how serious his illness was. Despite aggressive treatment, including three bouts of chemotherapy and a bone marrow transplant using stem cells from an umbilical cord. His condition worsened, and Lee passed away on August 3, 2006, at Memphis, Methodist University Hospital with his wife at his side.
In one of his last interviews Arthur said, "No one has been late for death, everyone's died on time". Lee is buried at Forrest Lawn-Hollywood Hills Cemetery, California.