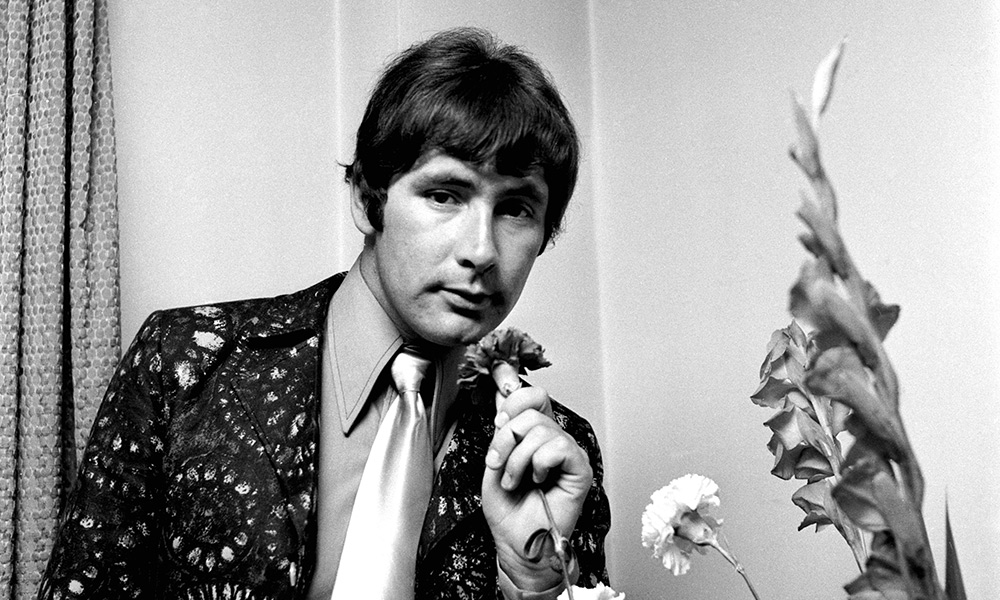 The Troggs were a major influence on many artists – Iggy Pop, Buzzcocks, Ramones and MC5 who covered "I Want You". The Jimi Hendrix Experience famously covered "Wild Thing" during their appearance at the 1967 Monterey Pop Festival.
The Troggs (who were originally called the Troglodytes), who formed in Andover, England in 1964 were signed and guided by Kinks manager Larry Page.
Everyone remembers The Troggs for their 1966 UK and US No.1 cover of the Chip Taylor song "Wild Thing", but there was far more to Reg and the boys than this garage band classic. The Troggs produced some timeless 60's pop – "With a Girl Like You", "I Can't Control Myself" and "Love Is All Around".
Have you ever heard 'The Troggs Tapes?' If not, do it now! This compilation of studio chat recorded during sessions is said to have inspired the Spinal Tap rockumentary. In a heated discussion, the band members bicker and argue on how to complete a song. The Troggs invented the phrase 'Fairy Dust' which ever since has been an essential ingredient at every recording session around the planet.
As the hits dried up, the band called it a day in March 1969. They did later reform playing club dates around Europe and in 1991, they recorded Athens Andover, an eleven-song collaboration between themselves and three members of R.E.M.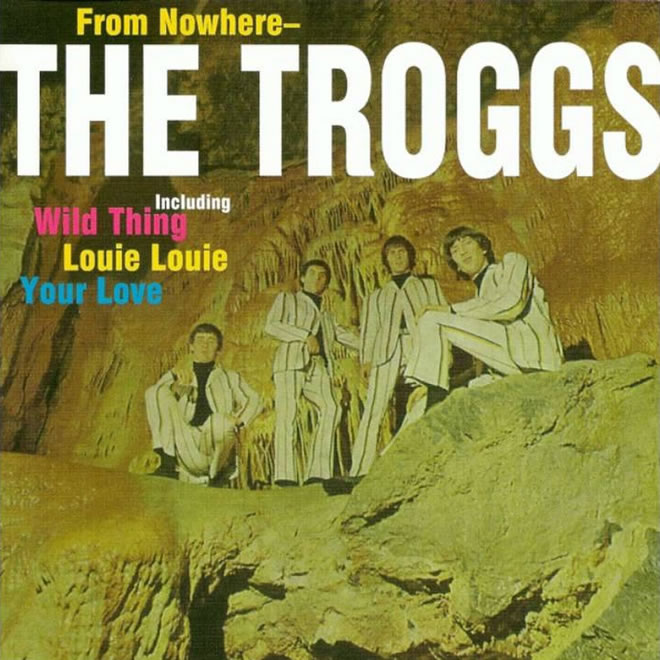 Then Reg's boat came in. Reg must have been a very happy man when in 1994 Wet Wet Wet's cover of "Love Is All Around" wouldn't budge from the top of the charts, in fact after spending a record-breaking 15 weeks in pole position, Reg had every reason to be ecstatic! Reg used his royalties to fund his research into crop circles and outlined his findings in a book, Wild Things They Don't Tell Us, published in October 2002.
The band's original drummer, Ronnie Bond, died on 13 November 1992. Dave Wright, another founding member, died on 10 October 2008.
Presley died at his home on 4th February 2013 in Hampshire, England. The singer had announced his retirement from music a year ago after being taken ill during a concert in Germany and being diagnosed with lung cancer.
In January 2012, in a letter to fans posted on his band's website, Presley had said: "As you all know I was taken ill whilst doing a gig in Germany in December. During my stay in hospital, tests showed that in fact, I have lung cancer. However, I've had to call time on The Troggs and retire. I would like to take this opportunity to thank you all for the cards and calls and for your love, loyalty and support over the years."
Important Dates In The Life Of Reg Presley:
4 Feb 2013
Reg Presley lead singer with the Sixties rock and roll band The
Troggs
, died aged 71. Hit singles, included 'Wild Thing', 'I Can't Control Myself' and the UK No.1 'With a Girl Like You'. He also wrote the song 'Love Is All Around', which featured in the film Four Weddings and a Funeral and was a No.1 hit for Wet Wet Wet in 1994. Presley used his royalties from that cover to fund research subjects such as alien spacecraft, lost civilisations, alchemy, and crop circles, and outlined his findings in the book Wild Things They Don't Tell Us, published in October 2002.
14 Dec 2011
The
Troggs
singer Reg Presley was hospitalized in Winchester, England, with what was suspected to be a stroke. Presley had become ill during a gig in Germany a few days earlier.
4 Jun 1994
Wet Wet Wet started a fifteen-week run at No.1 on the UK singles chart with 'Love Is All Around', from the film 'Four Weddings & A Funeral'. The song was written by Reg Presley of The
Troggs
and was a former Top 10 hit for his band in 1967.
22 Apr 1966
'Wild Thing' by The
Troggs
(who were originally called The Troglodytes) was released in the U.S. on both the Atco and Fontana labels. The song went on to reach No.1. Fronted by Reg Presley, 'Wild Thing' became a major influence on garage rock and punk rock.