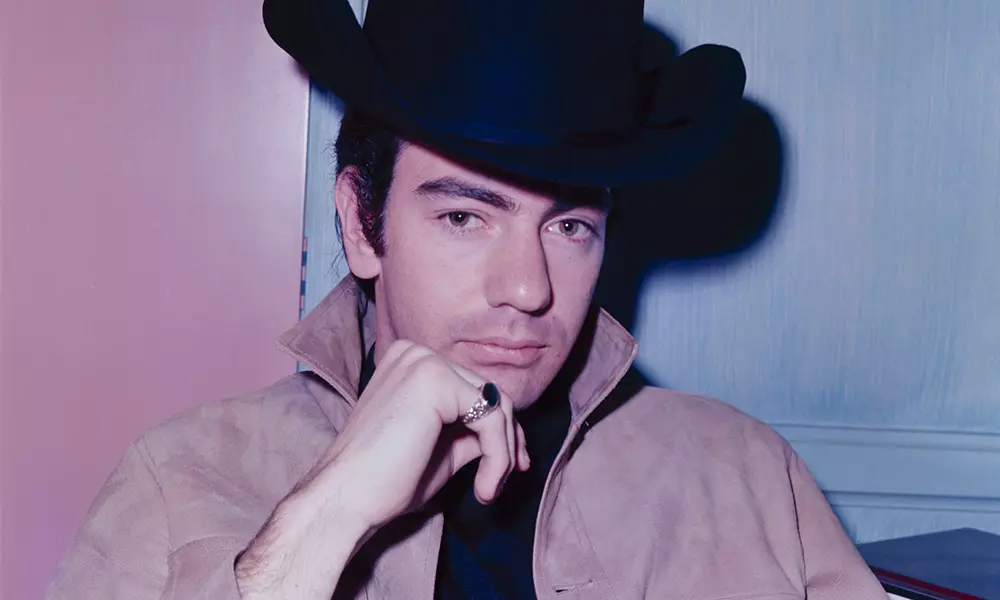 There's something very nice and warm about Neil Diamond — he's like an old friend, a comfy pair of slippers, he's your favourite uncle. You see, I'm saying all this and I've never even met the guy. But reading about him confirms my thoughts. Many acts from Elvis Presley, Lulu, and Deep Purple have all covered his songs. With his 2008 album Home Before Dark, Diamond became the oldest artist to have a US number one; the record was previously held by Bob Dylan in 2006 with Modern Times.
A few years back the singer was caught in a very expensive divorce. The split cost Diamond a $150 million slice of his fortune and it remains one of the highest divorce payouts in history, dwarfing those of Steven Spielberg ($100 million), Michael Douglas ($45 million) and Sir Paul McCartney (£24.3 million).
But even this didn't make Neil turn the air blue. Diamond refused to attack his ex-wife in public and said he felt no bitterness about the size of the settlement. "She is the most wonderful woman, who stood by me through rough times. She deserves every penny of it," he said after the divorce.
Born in Brooklyn, New York, on 24 January 1941, Neil took up the guitar after seeing folk singer Pete Seeger perform at a camp he attended as a teenager. On leaving university he teamed up with friend Jack Packer and, as Neil & Jack, signed a publishing deal.
In 1963 he signed a recording contract with Columbia Records but after no chart success was dropped by the label. It took the singer another few years of hard graft before scoring his first solo hit, "Solitary Man". But then he was up and running; more hits followed, as well as The Monkees covering his song "I'm A Believer".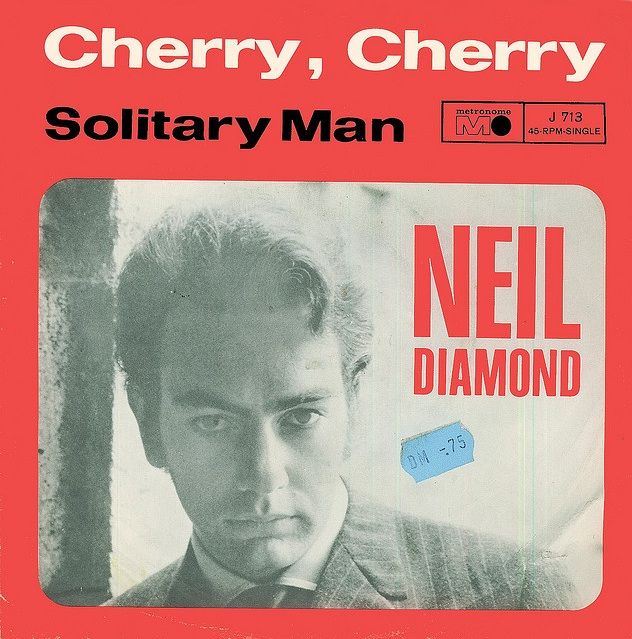 And the hits did keep coming: eight number ones including: "Cracklin' Rosie", "Song Sung Blue", "Desiree", "You Don't Bring Me Flowers", and "Love On The Rocks". He became an internationally successful touring act, and has now sold over 115 million records worldwide including 48 million in the United States alone. He is the third most successful adult contemporary artist on the Billboard charts behind Elton John and one-time duet partner Barbra Streisand.
Diamond said that his 2014 album Melody Road was fueled by his relationship with McNeil, explaining: "There's no better inspiration or motivation for work than being in love. It's what you dream of as a creative person. I was able to complete this album – start it, write it and complete it — under the spell of love, and I think it shows somehow."
Neil Diamond is poles apart from Bob Dylan, but they have so much in common. Both are still making great records, both still enjoy performing, both are now in their 70's. How did that happen?
Important Dates In The Life Of Neil Diamond:
23 Oct 2020
American country music singer and songwriter Jerry Jeff Walker died of throat cancer age 78. He wrote 'Mr Bojangles' a hit for The Nitty Gritty Dirt Band in 1970. Since then Walker's song has been recorded by many popular artists, including Garth Brooks, Chet Atkins, Jim Croce, Jamie Cullum, John Denver,
Neil Diamond
,
Bob Dylan
,
Billy Joel
,
Elton John
, Don McLean and
Dolly Parton
.
6 Jun 2019
American singer and songwriter Dr John known for music combining blues, pop, jazz, boogie woogie and rock and roll died at the age of 77 after suffering a heart attack. Born Malcolm John Rebennack his career started in the late 1950s, when he became prominent as a pianist and singer on the New Orleans music scene. He also worked with the
Rolling Stones
, Carly Simon, James Taylor,
Neil Diamond
,
Ringo Starr
,
Eric Clapton
, Bob Seger and Joe Walsh.
21 Jun 2016
Trumpeter Wayne Jackson, who formed the Memphis Horns duo with saxophonist Andrew Love, died of congestive heart failure at the age of 74. Jackson and Love played together on 52 No.1 songs, supporting the likes of
Elvis Presley
,
Neil Diamond
,
Otis Redding
, Al Green,
Aretha Franklin
, Peter Gabriel and the Doobie Brothers.
4 Feb 2016
American singer-songwriter, musician, record producer, arranger and bandleader Maurice White died. With Earth, Wind & Fire, he had the 1975 US No.1 single 'Shining Star', and the 1981 UK No.3 single 'Let's Groove'. White won seven Grammys,and was nominated for a total of twenty Grammys and also worked with Deniece Williams, The Emotions, Barbra Streisand and
Neil Diamond
.
12 Apr 2012
Saxophone player Andrew Love died aged 70. He was best known for being a member of The Memphis Horns with trumpet player Wayne Jackson where the two created the signature horn sound at Stax Records on hit records by
Otis Redding
, Sam & Dave and others such as
Neil Diamond
,
Elvis Presley
and Dusty Springfield.
17 Jan 2011
American music publisher, talent manager, and songwriter Don Kirshner who helped launch the careers of
Neil Diamond
, Bobby Darin,
Carole King
, Neil Sedaka, The
Monkees
, The Archies and Kansas, died of heart failure at the age of 76. Kirshner was hired by the producers of the
Monkees
to provide hit-worthy songs to accompany the television program and also served as a music consultant for almost two dozen TV series between 1966 and 1977.
27 Jun 2008
Kings of Leon, The Fratellis, Editors, The Gossip, The Feeling, KT Tunstall, Kate Nash, Jay Z,
Amy Winehouse
, The Raconteurs, James Blunt, Crowded House, Seasick Steve, Martha Wainwright, The Verve, Leonard Cohen, The Ting Tings, Goldfrapp,
Neil Diamond
, Pete Doherty, Scouting for Girls, Mark Ronson, Duffy, The Zutons, Groove Armada and John Mayer all appeared at this years 3 day UK Glastonbury Festival.
28 May 2008
American guitarist Jerry Cole died aged 68. He first entered the pop music scene as one of The Champs along with
Glen Campbell
. Cole and Campbell later formed the Gee Cee's and released one single called 'Buzzsaw Twist'. He backed up
Elvis Presley
in 1974 and also worked with Jerry Lee Lewis,
Roy Orbison
,
Aretha Franklin
, The
Righteous Brothers
,
Little Richard
, Ray Charles, Tony Orlando & Dawn, Lou Rawls,
Gregg Allman
, Lee Hazlewood, Blood Sweat & Tears, Kenny Rogers,
Neil Diamond
, Steely Dan,
The Beach Boys
and Isaac Hayes.
15 May 2008
Neil Diamond
reached the top of the US Billboard album chart for the first time in his career with Home Before Dark the 67-year-old's 29th studio album. His previous highest chart position was in 1973 when the soundtrack to the film Jonathan Livingston Seagull peaked at No.2. At the age of 67, Diamond became the oldest artist to have a US number one, the record was previously held by
Bob Dylan
in 2006 with Modern Times released when he was 65.
18 Nov 2007
US celebrity publicist Paul Wasserman, died aged 73 of respiratory failure. His clients included The
Rolling Stones
,
The Who
,
Bob Dylan
,
Neil Diamond
,
Paul Simon
,
Tom Petty
and James Taylor. His career ended in 2000, when he was jailed for six months for swindling some of his friends by falsely claiming to be selling shares in investment schemes that he said were backed by stars like
U2
.
17 Dec 2005
U2
had the top-grossing tour of 2005, according to Billboard. More than three million people watched the band's sell-out 90-date Vertigo tour which grossed $260m (£146.6m). The
Eagles
, took $117m (£66m) from 77 shows and
Neil Diamond
grossed more than $71m (£40m). Kenny Chesney was fourth with $63m (£35.5m),
Paul McCartney
$60m (£33.8m),
Rod Stewart
with $49m (£27m),
Elton John
with $45.5m (£25.6m), Dave Matthews Band with $45m (£25.3m), Jimmy Buffett with $41m (£23m) and
Green Day
with $36.5m (£20.5m).
13 Aug 1992
Neil Diamond
played the first of six sold-out nights at Madison Square Garden in New York. Diamond would bring in over $40 million from touring this year, the second highest in the music industry.
9 Dec 1988
According to a poll released in the US, the music of
Neil Diamond
was favoured as the best background music for sex, Beethoven was the second choice and Luther Vandross was voted third.
15 Oct 1988
UB40 went to No.1 on the US singles chart with their version of the
Neil Diamond
song 'Red Red Wine', also a No.1 hit in the UK.
3 Sep 1983
UB40 had their first UK No.1 single with 'Red Red Wine'. Taken from their album Labour of Love the song was a cover of the 1968
Neil Diamond
hit song. The re-released single was a US No.1 in 1988.
2 Dec 1978
Neil Diamond
and Barbra Streisand's 'You Don't Bring Me Flowers' was at No.1 on the US singles chart. A radio station engineer had spliced together Neil's version with Barbra's version and got such good response, the station added it to their playlist. When
Neil Diamond
was told about it, he decided to re-record the song with Streisand herself, and within weeks of its release, the single went to No.1 in the US and No.5 in the UK.
4 Nov 1977
25 Nov 1976
The Band made their final performance; 'The Last Waltz' held on American Thanksgiving Day, at Winterland Ballroom in San Francisco. The show also featured
Joni Mitchell
, Dr John,
Neil Young
, Van Morrison,
Neil Diamond
,
Eric Clapton
and others. The event was filmed by director Martin Scorsese and made into a documentary of the same name, released in 1978.
30 Jun 1976
Police raided the home of
Neil Diamond
searching for drugs. Durung the search they found less than one ounce of marijuana.
9 Dec 1972
Neil Diamond
released the live double album Hot August Night, from a concert on August 24, 1972, which was one of ten sold out concerts that Diamond performed that month at The Greek Theatre in Los Angeles. The album peaked at No.5 on the US chart and spent 29 weeks at No.1 on the Australian chart.
1 Jul 1972
Neil Diamond
went to No.1 on the US singles chart with 'Song Sung Blue', his second US No.1. A No.14 hit in the UK.
10 Oct 1970
Neil Diamond
went to No.1 on the US singles chart with 'Cracklin' Rosie', his first No.1 as an artist. Diamond who had spent his early career as a songwriter in the Brill Building, wrote the 1966 No.1 hit 'I'm A Believer' for The
Monkees
.
13 Feb 1969
Bob Dylan
recorded versions of 'Lay, Lady, Lay', at Columbia Recording Studios in Nashville, Tennessee. 'Lay Lady Lay' was originally written for the soundtrack of the movie Midnight Cowboy, but wasn't submitted in time to be included in the finished film. The song has gone on to become a standard and has been covered by numerous bands and artists over the years, including The Byrds, Ramblin' Jack Elliott, The Everly Brothers,
Neil Diamond
, Melanie, The Isley Brothers,
Duran Duran
, Hoyt Axton and Isaac Hayes amongst others.
19 Jan 1967
The
Monkees
were at No.1 on the UK singles with 'I'm A Believer', the group's only UK No.1. The song composed by
Neil Diamond
had 1,051,280 advance orders, and went gold within two days of release. It is one of the fewer than forty all-time singles to have sold 10 million (or more) physical copies worldwide.
31 Dec 1966
The
Monkees
started a 7-week run at No.1 on the US singles charts with the
Neil Diamond
song 'I'm A Believer'. Also No.1 in the UK in 1967.