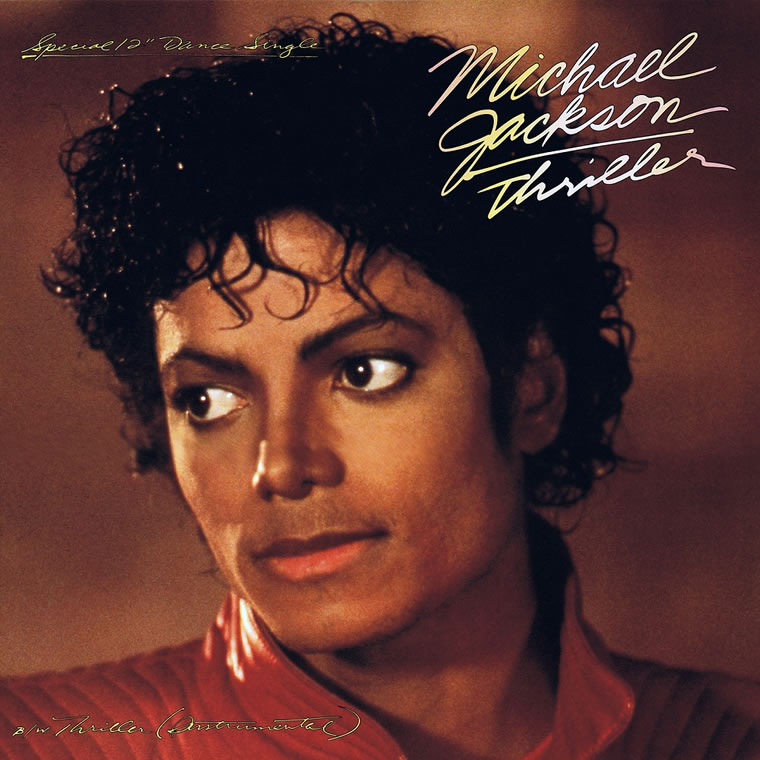 On 30th Nov 1982, Michael Jackson's Thriller album was released. It spent 190 weeks on the UK album chart became the biggest selling pop album of all time, with sales over 66 million. Seven singles were released from the album, including 'Beat It', which featured guitarists Eddie Van Halen and Steve Lukather and 'Billie Jean'.
This groundbreaking 14-minute masterpiece broke the mold for music videos. In 1983 when MTV was just two years old and videos cost around $100,000 to produce. "Thriller" was shot on an unprecedented budget of $500,000 — in just four days.
Directed by John Landis, who also wrote the screenplay with Jackson, "Thriller" has continually been voted the most influential pop music video of all time.
Not wishing to take anything away from the plot, it has been said it is very close to Landis' work An American Werewolf in London, which I guess the singer must have seen and liked. Jackson and his girlfriend run out of gas in dark woods where they do what everyone in the movies does — walk off deeper into the forest (go back, don't do it!). Jackson asks her if she would like to be his girlfriend, she says yes, and as he's giving her a ring (he's a fast worker), a full moon appears, and Michael begins convulsing in agony — transforming into a horrifying werewolf-type thing.
The scene then cuts to a movie theatre where Michael and his date are actually watching the scene unfold in a fictional Vincent Price movie titled Thriller. The couple then leaves the theatre and walk down a foggy road as Michael teases her by singing the verses of "Thriller." They pass a nearby graveyard, in which the undead begin to rise out of their graves.
At the time of filming the 25-year-old singer weighed just 99 lbs and had a 26-inch waist. Ola Ray, who co-stars with Jackson, was a former Playboy centrefold (she was the Playmate of the Month for the June 1980 issue). She has since stated in interviews that she tried not to let Jackson know about her Playboy history because she wanted the part. Ray went on to appear in over ten films including 48 hours, Beverly Hills Cops II, and Fear City.
Apparently, the biggest selling and most influential video of all time was almost not released. Jackson, a strict Jehovah's Witness, was told he would be shunned if he went ahead with the film. After much discussion, a disclaimer at the start of the film by Jackson stated: "Due to my strong personal convictions, I wish to stress that this film in no way endorses a belief in the occult."
I remember seeing Thriller for the first time and, like everyone else, I was blown away by the filming, the dancing, the story, the song! Once again Michael Jackson had outdone every other act. Jackson later stated that he wanted to make something special to keep his latest album at the top of the charts. Well, he did that all right.