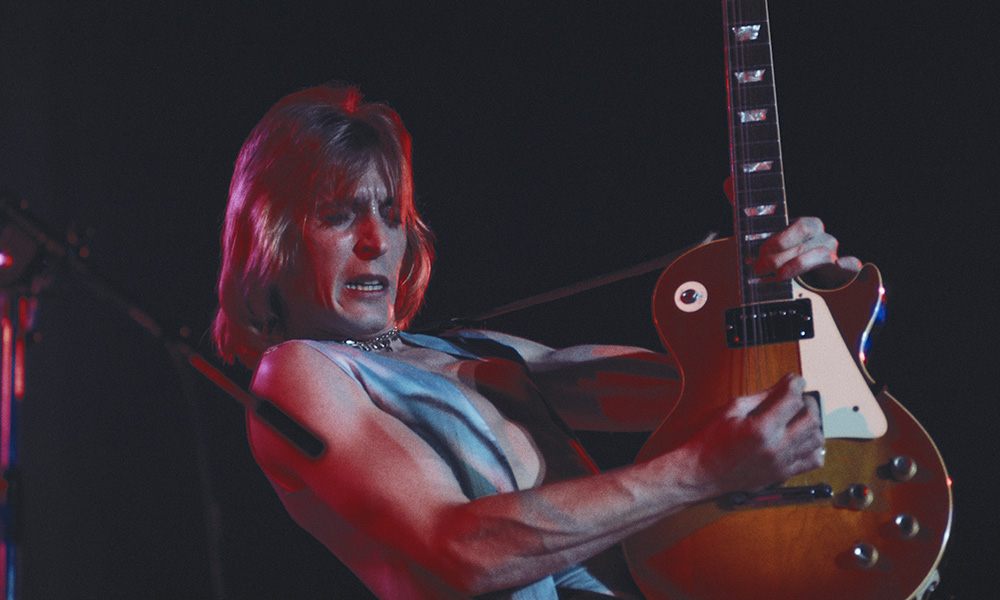 A highly respected musician, Ronson deservedly secured the number 2 spot in the Best Guitarist readers poll in Creem magazine in 1974. Zeppelin's Jimmy Page took first place, with Eric Clapton in third place after Ronson who was never a flashy guitar player, measured in notes-per-second, but a true musician, who put his heart and soul into everything he did.
Michael Ronson was born in Hull, Yorkshire, in the North East of England. As a child, he was trained classically to play piano, recorder, violin, and the harmonium. He initially wanted to be a cellist but moved to guitar upon discovering the music of 50's American guitarist Duane Eddy, ("Rebel Rouser" and "Peter Gunn"), whose sound on the bass notes of his guitar sounded to Ronson similar to that of the cello.
As a gigging musician Ronson worked his way through various local bands in the early 60's, including The Mariners, The Crestas and The Voice, before joining Hull's top local band, The Rats, who in 1967 recorded the one-off psychedelic track, "The Rise And Fall Of Bernie Gripplestone", (was David Bowie later inspired by this title for his The Rise and Fall of Ziggy Stardust?).
Ronson was asked to join David Bowie's new band in early 1970, the pair immediately hit it off and within two days the guitarist made his debut with Bowie on John Peel's national BBC Radio 1 show.
Following the David Bowie albums The Man Who Sold The World and Hunky Dory the group became known as The Spiders From Mars which was taken from the title of the next Bowie album (and now considered a classic), The Rise and Fall of Ziggy Stardust and the Spiders from Mars.
Ronson played a key part in the recording of Ziggy Stardust, providing string arrangements and various instrumentation, as well as playing lead guitar. Later promoting the album live in concert, Ronson and Bowie soon achieved some notoriety when Bowie would simulate fellatio on Ronson's guitar as he played, with the skinny spiky haired Bowie falling to his knees burying his head in Ronson's guitar. Such glam showmanship during The Spiders from Mars era, which saw Ronson strutting around the stage with a cigarette hanging from mouth, provided much of the underpinning for later punk rock musicians and Glam Metal.
Leaving Bowie's entourage in 1973, Ronson went on to work with and produce All The Young Dudes album for Mott The Hoople, as well as co-producing Lou Reed's album Transformer with Bowie, playing lead guitar and piano on the Lou Reed classic, "Perfect Day".
He also recorded several enjoyable solo albums, the most notable example of which was Slaughter on 10th Avenue, which reached number 9 on the UK Albums Chart.
In later years Ronson played alongside Bob Dylan in his Rolling Thunder Revue, Elton John, Van Morrison, Johnny Cougar as well as producing the former Smiths frontman Morrissey's album, Your Arsenal.
Ronson's final high profile live performance was his appearance at The Freddie Mercury Tribute Concert where he played on "All the Young Dudes" with David Bowie and Ian Hunter and "Heroes" with Bowie.
Mick Ronson died of liver cancer on April 29th, 1993 at the age of 46.