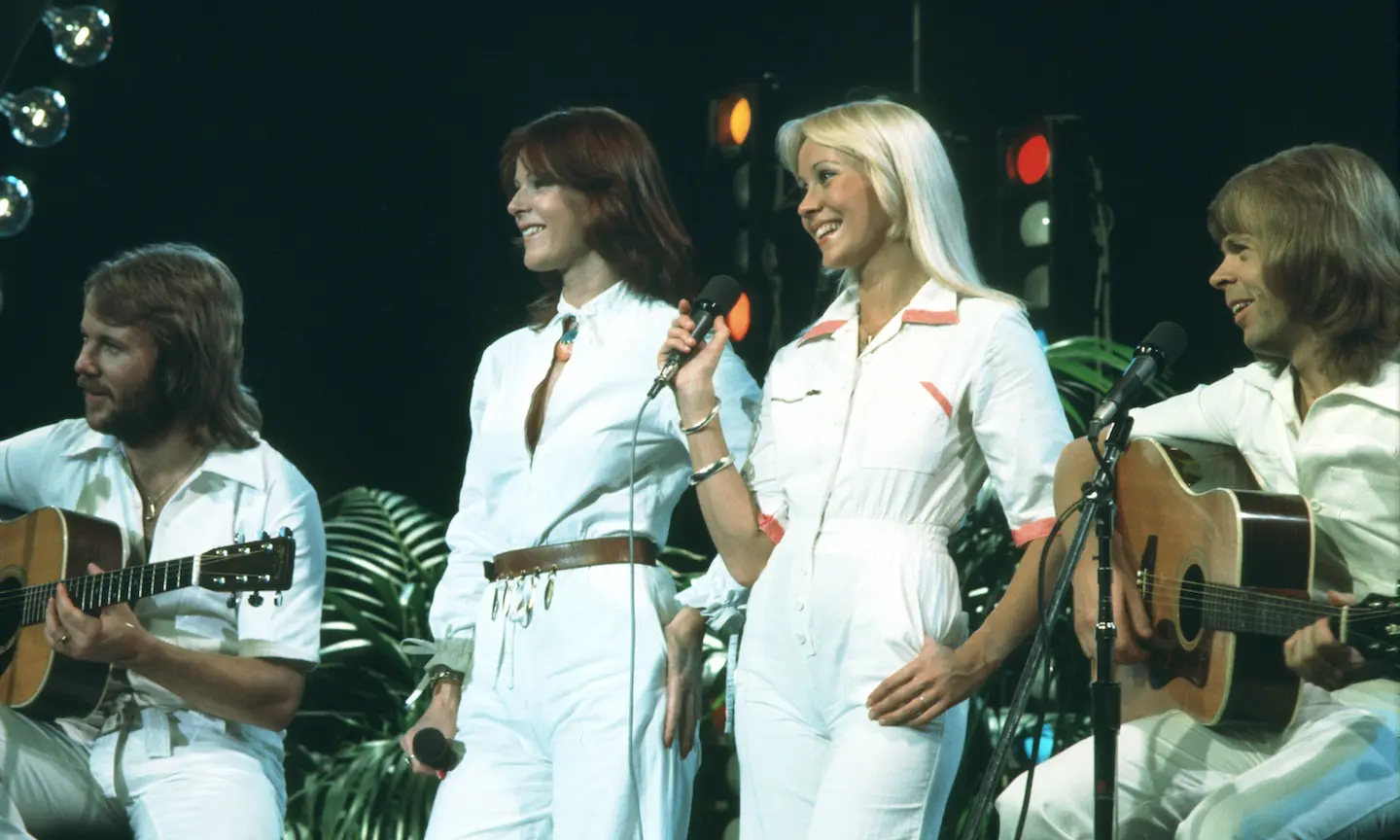 1. Benny Andersson became (at age 18) a member of a popular Swedish pop-rock group, the Hep Stars, that performed covers, amongst other things, of international hits. The Hep Stars were known as "the Swedish Beatles"
2. In June 1966, Ulvaeus and Andersson decided to write a song together. Their first attempt was "Isn't It Easy to Say", a song later recorded by The Hep Stars.
3. A competition to find a suitable name for the group was held in a Gothenburg newspaper. The group was impressed with the names "Alibaba", "FABB", and "Baba", but in the end all the entries were ignored and it was officially announced in the summer that the group were to be known as "ABBA".
4. ABBA first shot to worldwide fame when they won the Eurovision Song Contest in April, 1974 with "Waterloo", giving Sweden its first triumph in the contest.
5. ABBA was the first group to come from a non-English-speaking country to enjoy consistent success in the charts of English-speaking countries
6. In the summer of 1967, Anni-Frid 'Frida' Lyngstad won a national talent competition with "En ledig dag" ("A Day Off") a Swedish version of the bossa nova song "A Day in Portofino". The first prize was a recording contract with EMI Sweden.
7. An attempt at combining their talents occurred in April 1970 when the two couples went on holiday together to the island of Cyprus. What started as singing for fun on the beach ended up as an improvised live performance in front of the United Nations soldiers stationed on the island.
8. The official logo, using the bold version of the News Gothic typeface, was designed by Rune Söderqvist, and appeared for the first time on the "Dancing Queen" single in August 1976.
9. In 1973, ABBA agreed to promote baby food company Semper, and Björn and Agnetha's baby daughter Linda made her modelling debut in the adverts.
10. Those outrageous stage outfits were an easy way to save money on their tax bill. ABBA exploited a Swedish law, which meant clothes were tax deductible if their owners could prove they were not used for daily wear.
11. During the band's active years, Fältskog and Ulvaeus and Lyngstad and Andersson were married. At the height of their popularity, both relationships were suffering strain which ultimately resulted in the collapse of the Ulvaeus–Fältskog marriage in 1979 and the Andersson–Lyngstad marriage in 1981.
12. Not everyone in the band was Swedish. Anni-Frid Lyngstad was born on November 15th, 1945 in Bjørkåsen, Norway. The result of a liaison between young Synni Lyngstad and a German officer named Alfred Haase.
13. Led Zeppelin recorded their last album In Through the Out Door at ABBA's Polar Music Studios, in Stockholm. During a TV interview, Robert Plant confessed he went out one night in late 1978 with Björn Ulveaus and Benny Andersson, who all ended up in a local sex club to get away from Agnetha and Frida.
14. ABBA were massive in Australia. A 1976 TV Special for the Australian market got more views than the 1969 moon landing, "The Best of ABBA," was screened four times to record-setting ratings.
15. In 1971, Anni-Frid 'Frida' Lyngstad had her first number one single, "Min egen stad" ("My Own Town"), written by Benny and featuring all the future ABBA members on backing vocals.
16. Agnetha released four solo LPs between 1968 and 1971. She had many successful singles in the Swedish charts.
17. During the Cold War, currencies from behind the Iron Curtain were embargoed. However, ABBA was quite popular in the Soviet states. As they could not accept rubles, the band instead received royalty payments from the Soviet Union in oil commodities.
18. "Hej, gamle man", a song about an old Salvation Army soldier, became the quartet's first hit. The record was credited to Björn and Benny and reached number five on the Swedish charts and 114 on the Cashbox singles chart in the US.
19. In 2005 Madonna revealed that she wrote a letter to the members of ABBA begging to use their music on one of her tracks. The star wanted permission to sample the Swedish pop titans' massive 1979 disco hit "Gimme, Gimme, Gimme (A Man After Midnight)" for her latest single "Hung Up". ABBA gave her permission.
20. Before they were ABBA the band was known as Festfolk, meaning party people in Swedish.
21. The name ABBA was first used by a food company established in 1838 and some of its most well known products include Kalles kaviar and Abba pickled herring. In 1974, they decided to let Agnetha, Bjorn, Benny and Anni-Frid share their name, though ABBA is actually an acronym of the first letters of the band members' first names.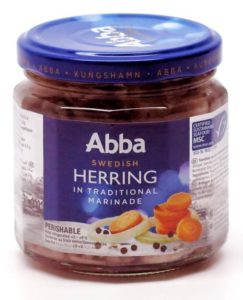 22. 3.5 million people applied for tickets for two dates to see ABBA at London's Royal Albert Hall, enough to fill the venue an astonishing 580 times.
23. ABBA have sold over 300 million albums and singles worldwide.
24. Björn and Benny are notorious for being protective of their catalogue. In 1987, they sued British acid house band The KLF over the unauthorised use of a passage from "Dancing Queen." Almost a decade later, they allowed The Fugees to use a sample from "The Name Of The Game" on their 1996 single "Rumble In The Jungle."
25. The group has pledged not to reunite. "We will never appear on stage again. There is simply no motivation to re-group," Björn Ulvaeus has said.