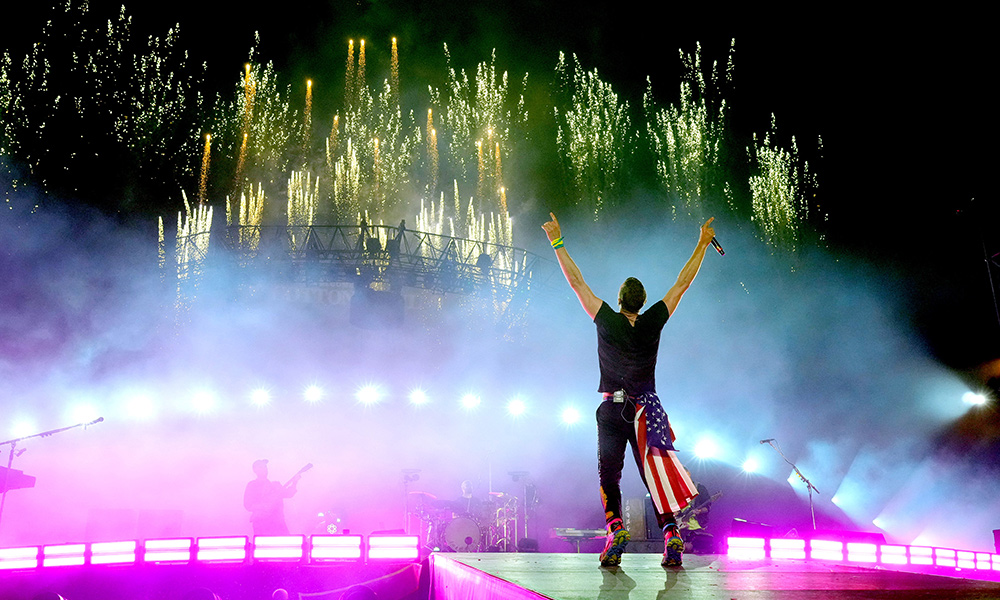 The rise and rise of Coldplay was rapid. Chris Martin later explained that he was impersonating Neil Young while entertaining guests when he came across the first chord of a song, which stuck with him for a bit then in a Neil Young voice he sang "look at the stars". Martin went on to further explain that the word "yellow" has absolutely no meaning whatsoever and while writing the rest of the song he tried his best to change yellow to something else since every lyric before yellow made no sense but in the end the word "yellow" just sounded right.
Coldplay appeared from nowhere and in no time at all, we were all singing; "Look at the stars, Look how they shine for you, And everything you do, Yeah, they were all yellow".
Coldplay's emergence was perfectly timed; in 2000, Oasis had sacked two of its founding members and embraced psychedelic experimentation on Standing on the Shoulder of Giants. Radiohead had just released their follow-up to OK Computer, the experimental Kid A to mixed reviews, (but big sales).
Coldplay formed in 1996 by Chris Martin and guitarist Jonny Buckland at University College London (UCL), under the name Pectoralz. Martin was born in Whitestone, Exeter, Devon, the eldest of five children. He found his passion for music at a young age. He boarded at Sherborne School in Dorset and where he met future Coldplay manager Phil Harvey. While at UCL (where he read Ancient World Studies and graduated with first-class honours degree in Greek and Latin), he met future Coldplay bandmates Jonny Buckland, Will Champion and Guy Berryman.
First know as Starfish the band became Coldplay after drummer Will Champion joined the ranks in July 1997. Multi-instrumentalist Champion learnt how to play drums in order to serve as the drummer for the band.
The band finally settled on the name "Coldplay" which was suggested by Tim Crompton, a local student who had been using the name for his own group.
During 1997, Martin had met then Classics student Tim Rice-Oxley and asked each other to play off their own songs on the piano. Martin, finding Rice-Oxley to be talented, asked him to be Coldplay's keyboard player but Rice-Oxley refused as his own band, Keane, was already active.
After recording and releasing three EPs: Safety in 1998, Brothers & Sisters as a single in 1999 and after signing to Parlophone, The Blue Room, their first release on a major label.
By September 1999, Coldplay were recording what would become their debut album, Parachutes, which was released in the UK in July 2000, (and November 2000 in North America). The album's cover features a photograph of a globe taken with a disposable Kodak camera.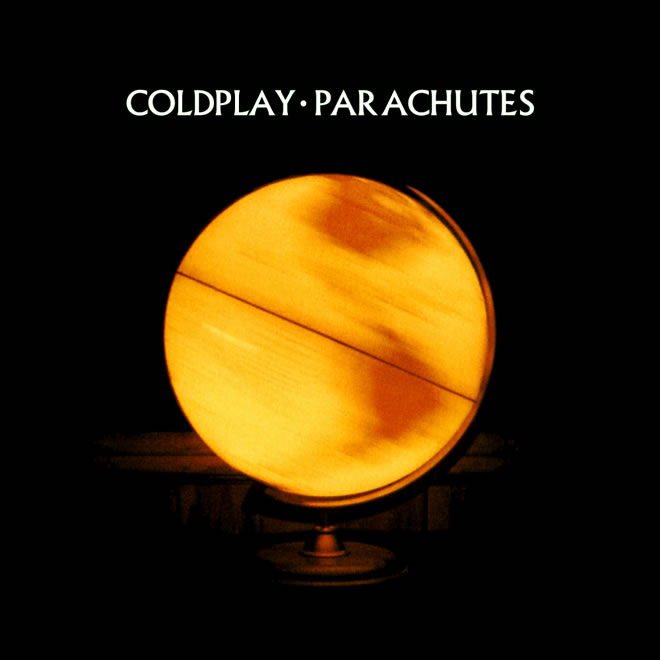 Leading up to the launch of Parachutes, Coldplay released two singles, "Shiver" which just scraped into the UK top 40, and they "Yellow", which after heavy radio play in the UK, crashed into the UK charts at No.4. Parachutes then proceeded to give Coldplay their first UK No.1 album.
In 2001, Coldplay were breaking into European markets and had their sights set on breaking the US. They succeeded; Parachutes won the Grammy Award for Best Alternative Music Album (although only reaching No.51 on the chart). The album has become the 12th best-selling album of the 21st century in the UK, (and won the Best British Album award at the 2001 Brit Awards). As of 2011, it has sold around 8.5 million copies worldwide.
The band's second studio album, A Rush of Blood to the Head, released in 2002 topped the charts in the UK and in many other countries, including Australia and Canada. The third studio album, X&Y, was released in 2005 and finally gave Coldplay commercial success in the US, peaking at No.1. Now they were unstoppable. Viva la Vida or Death and All His Friends topped the charts in over thirty-six countries and became the best-selling album of 2008.
Now a superstar, Chris Martin was easy game for the tabloids in the UK. Martin had met actress Gwyneth Paltrow at a Coldplay concert in 2002, and they soon became an item and later married. The couple that have two children announced their separation in March 2014.
Chris Martin has been particularly outspoken on various issues of fair trade and has campaigned for Oxfam's Make Trade Fair campaign. He travelled to Ghana and Haiti to meet farmers and view the effects of unfair trade practices. He was also a vocal critic of US President George W. Bush and the war in Iraq.
Bearing in mind his political voice, in April 2006, The Guardian newspaper reported that Martin was backing the British Conservative Party leader David Cameron and had written a new theme song for the party titled "Talk to David. This was later revealed to be an April Fool's joke.
In 2014, Chris Martin announced in an interview that Coldplay were in the middle of working on their seventh studio album which would be called A Head Full of Dreams. Martin stated it might be the band's final album.
The rise of Coldplay was fast; very swiftly they conquered the world. With the new album in 2015 Coldplay had released 7 albums over 15 years. Over 7 years, The Beatles released 13 studio albums, but times have changed.
Viva la Vida or Death and All His Friends (2008), Mylo Xyloto (2011), Ghost Stories (2014), A Head Full of Dreams (2015) and Everyday Life (2019) all reached No.1 around the world. Coldplay have achieved nine million-selling singles in the United Kingdom and sold 18.2 million albums and 33.6 million song downloads in the United States.