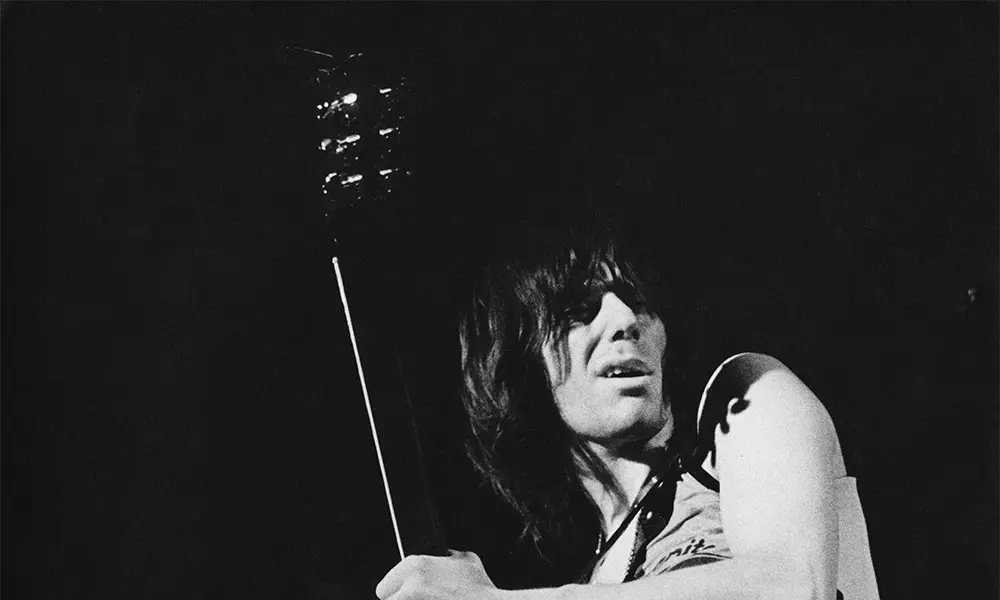 OK, here's the thing. I think anyone who tries to make their own guitar, must be mad. First, you have to cut the whole thing out from a bit of wood, somehow make the strings stay on the thing, add the knobs, wires and electric bits, paint it. And then learn how to play the thing!
This man did all that and more. He then went on to become one of the greatest rock guitarists who ever lived.
He attempted to make guitars from cigar boxes using aircraft control line wires as strings? Another attempt saw him cut a guitar-shaped body from a very thick piece of wood using memorized measurements. Unfortunately, the measurements he had remembered were those of a bass guitar.
Beck was born 24th June 1944 to Arnold and Ethel Beck in Wallington, England. On hearing Les Paul on the radio, the former choirboy fell in love with the sound of the guitar. Beck later stated; "I was interested in the electric guitar even before I knew the difference between electric and acoustic. The electric guitar seemed to be a totally fascinating plank of wood with knobs and switches on it. I just had to have one."
Along with Les Paul, Beck was blown away by the twanging of Cliff Gallup, lead guitarist with Gene Vincent and the Blue Caps and the style and songs of Chuck Berry.
Upon leaving school he attended Wimbledon Art College, then he briefly worked as a painter and decorator, a groundsman on a golf course and spray painting cars, (a love of which has stayed with Beck, as his other obsession is classic Ford hot rods).
Like many young rock musicians in the early 1960s, Jeff began his career working as a session guitarist. In 1965, when Eric Clapton left the Yardbirds for John Mayall's Bluesbreakers, Beck was recruited to replace him on the recommendation of Jimmy Page, (who had been their initial choice). It was during this his tenure with the Yardbirds that they recorded most of their hits – "For Your Love", "Shape Of Things" and "Heart Full Of Soul".
For a few months, he shared the dual-lead guitar role with Jimmy Page, who had joined the Yardbirds as a bass player but quickly moved to co-lead guitar, with Chris Dreja moving on bass. Beck left after 18 months, partly for health reasons.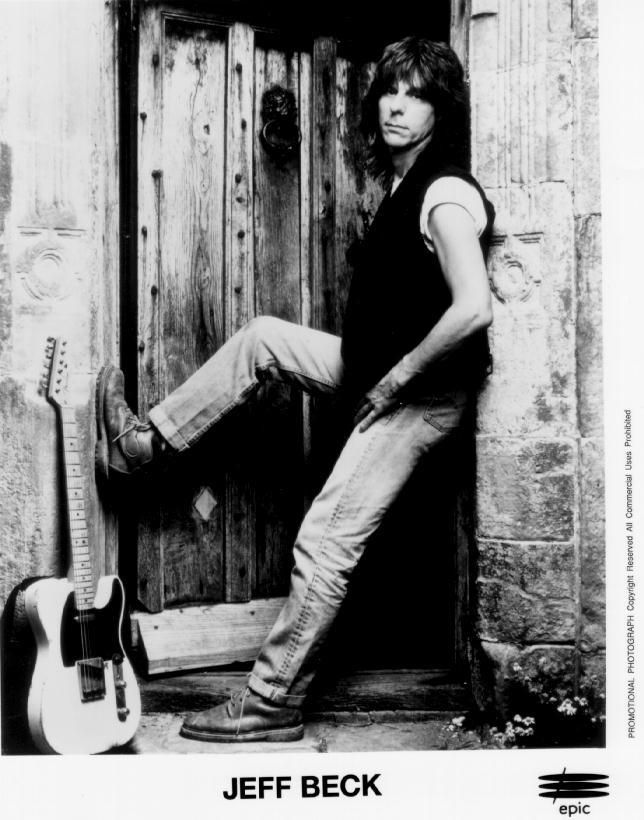 The following year, he recorded the one-off song "Beck's Bolero" (with Jimmy Page, John Paul Jones who would go on to be one half of Led Zeppelin, and Keith Moon from The Who on drums, what a group that was!), had two solo vocals hit singles in the UK – "Hi Ho Silver Lining" and "Tallyman".
Beck then formed a new band called The Jeff Beck Group, which featured a young Rod Stewart on vocals, Ronnie Wood on bass and Nicky Hopkins on piano.
The group produced two highly acclaimed albums, Truth and Beck-Ola. Truth was released five months before the first Led Zeppelin album, and featured a cover of "You Shook Me", a song first recorded by Willie Dixon, which was also covered on the Led Zeppelin debut.
Stories about Beck's volatile temper began to circulate and coupled with touring-related incidents, led the group to dissolve. (Rod and Ronnie went on to form The Faces).
Beck's next outing was the powerhouse trio of Beck, Bogert & Appice, again a short-lived project when the guitarist walked out during sessions for their second album.
In October 1974, Beck began recording instrumentals at AIR studios with George Martin producing and providing string arrangements. The resulting album, Blow by Blow displayed Beck's technical prowess in a jazz-rock format. If you're going to check out one of his albums, this is the one. The album reached #4 on the charts. It is Beck's most commercially successful release.
George Martin has said that Beck never seemed to be happy with his solos. A few days after a recording, when he'd had time to digest his own performance, he would phone Martin and say, "I think I could do a better one on this track". A couple of months went by and Martin received another phone call from Beck: "I want to do this solo again." Bemused, Martin replied: "I'm sorry, Jeff, but the record is in the shops!"
Beck's album, Emotion & Commotion, was released in April 2010 and featured a mixture of original songs and covers such as "Over the Rainbow" and "Nessun Dorma" and featured Joss Stone and Imelda May on guest vocals. Loud Hailer his eleventh studio was released in July 2016.