The Small Faces – Ogdens' Nut Gone Flake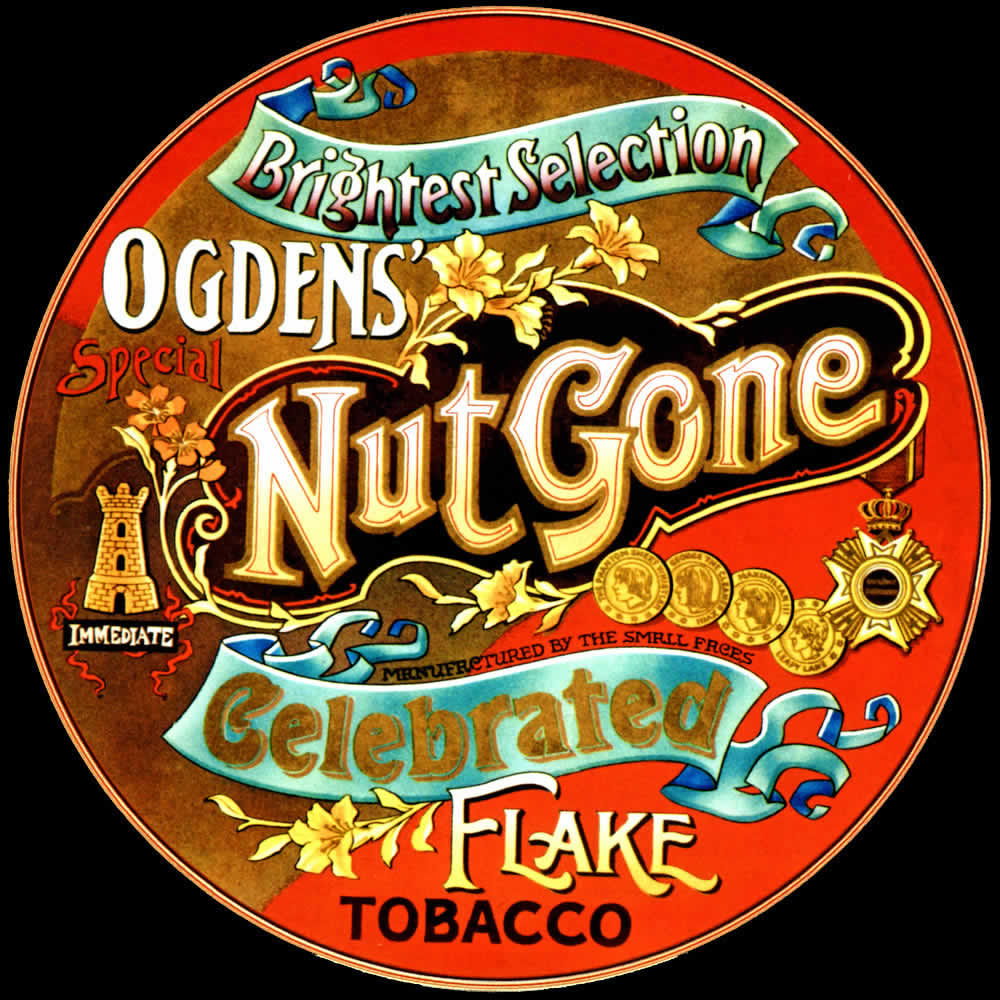 Ogdens'… was the album The Small Faces had been wanting to make ever since the 1960s had turned psychedelic a couple of years earlier. Drummer Kenny (now Kenney) Jones and keyboardist Ian McLagan, along with guitarist and lead singer Steve Marriott and bassist Ronnie Lane, had shot to the forefront of the Swinging London scene, sharp-dressed mods with a sound to match. Their knowledge of soul, Tamla Motown and R&B was unrivalled – and it showed.
During 1966 the Small Faces had one speed-fuelled chart smash after another: Sha-La-La-La-Lee, Hey Girl, All Or Nothing (a UK number one) and My Mind's Eye. The last of those was a demo that their manager, Don Arden, gave to the record company without bothering to consult the band. It was an indication that the band's best interests were not always at the top of the managerial agenda.
'We were not progressing in any way because we were constantly gigging and we weren't spending enough time in the studio,' said Jones. McLagan concurred: 'It was all bang, bang, bang in the studio – 'Guitar solo now… Vocals next… Right, that's done' – and then off to the next gig, with maybe a TV show or an interview on the way."
The Small Faces were not big enough to confront Arden, and when their parents went to Arden to voice their concerns they were told that the band had spent all their money, with the added statement that the band were all on drugs.
Early in 1967 the Small Faces announced that they were leaving Don Arden and Decca Records and signing with Andrew Loog Oldham, manager of The Rolling Stones, and his newly formed label Immediate Records. In retrospect this was jumping out of the frying pan and into the fire, but that's not how it felt at the time.
'Andrew promised us unlimited time in the studio,' says Jones. 'It was like a breath of fresh air. That's when we started to get really creative and we turned a musical corner.' The Small Faces were given virtually unrestricted access to Olympic Studios in Barnes, south-west London, which had already gained an enviable reputation with albums by Jimi Hendrix and The Who.
To start with the Small Faces were like kids let loose in a candy store. Their next, self-titled album (not to be confused with their first self-titled album) crammed 14 songs into just over half an hour. They had no problem switching from the mournful Feeling Lonely to the rowdy Cockney knees-up All Of Our Yesterdays, via the LSD-tinged Green Circles. For casual punters, though, it was a bit more confusing.
But the singles – none of which came from the album – were another matter. Here Comes The Nice, Itchycoo Park and Tin Soldier were magnificent creations that summed up the spirit of '67. Oldham was happy to let the band continue their studio adventures, and McLagan stressed that their manager was never involved in the creative process. 'He'd come in occasionally and pass a joint around, have a laugh and wander off after an hour or so. He wasn't anything to do with what we were doing.'
Nevertheless, when the band hit a creative block while they were recording songs for what would become the Ogdens' Nut Gone Flake album, it was Oldham who despatched them off on a boating weekend on the River Thames. 'He booked us some boats and told us to go away and clear our heads and come up with an idea and some songs to go with it,' Jones said.
It was a bold suggestion, not least because the Small Faces' nautical inclinations had never progressed beyond the confines of the paddling pool in their local park. But that didn't stop them from becoming intrepid mariners – in their own heads, anyway.
The album's title and the circular sleeve design are inextricably linked, although nobody seems to remember which came first – which is not surprising given the subject matter. 'We assumed that marijuana would become legal quite soon, which was perhaps a little naïve,' stated McLagan. 'So we thought we'd be ahead of the game. We envisaged that rather than cigarette machines there'd be joint machines, with all the packaging and everything. The people at Immediate got [pipe tobacconists] Ogdens to send over all their old designs and scrapbooks going back to the previous century, and we browsed through them. We were looking at this design on a tin which said 'Ogdens' Nut Brown Flake', and Steve suddenly went: 'Nut brown – nut gone! That's the one.' We got an artist to come in and change the wording, but we kept the original design.'
The band originally wanted to release the album in a tin, but the cost of manufacturing a 12-inch tin proved impractical, not least because of the cost (John Lydon's Public Image would have better luck a decade later). Instead they opted for a circular something up their sleeve: the original circular Ogdens'… album cover cardboard fold-out sleeve – which was almost as impractical when it came to shop displays. It wasn't easy to rack, it was flimsy, and the record kept falling out. None of this mattered if you were stoned, but the majority of record retailers were pretty straight.
Nevertheless, when it was released at the end of May 1968, after a nine-month gestation period, the album became The Small Faces' biggest success. It spent six weeks at number one that summer, boosted by unanimous rave reviews and the success of Lazy Sunday which was riding high in the singles chart.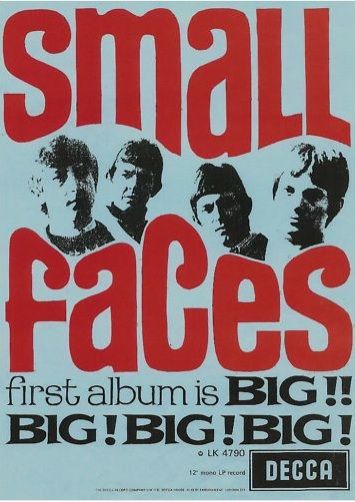 The success of Lazy Sunday, though, created its own set of problems. The band were unhappy that it had been released as a single, believing it enhanced their image of lightweight pop stars at a time when they wanted to be regarded as serious musicians. 'We were in Germany when we picked up a copy of Melody Maker and discovered that we had a hit record with Lazy Sunday, Jones remembers. 'We'd just done the record for fun, but Andrew took it upon himself to release it as a single without telling us. Looking back on it he was right, of course, but at the time it didn't do anything for the image we were trying to put across as serious musicians – not when we doing heavier rock songs like Song Of A Baker or Wham Bam Thank You Ma'am. McLagan believed this was 'the first nail in the coffin. It was fun and it was a part of what we were, but afterwards it was like: 'How do we get out of this?' Now we were getting screaming girls at our gigs and we couldn't hear ourselves play. It was like Beatlemania, and it used to piss us off a lot.'
There was another problem: The Small Faces were increasingly unable to play the songs on Ogdens'… live because the technology wasn't around to reproduce the sounds they'd recorded in the studio. 'You couldn't play an acoustic guitar as the front instrument with a band. You couldn't hear it. And if you tried to mic it up it would just feedback' explains McLagan. 'There were no acoustic guitar pickups. There was no phasing, either. You couldn't get that effect on stage. Plus there were songs where I was playing three different keyboards.'
The only performance the Small Faces ever gave of Ogdens' Nut Gone Flake was on the BBC's Colour Me Pop show – and that was barely live; they sang to backing tapes. But they did manage to get Stanley Unwin to reprise his narrator's role. They put him on a throne and stuck a crown on his head. Looking back, what the Small Faces really needed at this point was a manager who could have given the band creative guidance through this rocky phase in their career and taken them to the next level, much as The Who's managers Chris Stamp and Kit Lambert did with Tommy. 'We thought Andrew was managing us but he wasn't really,' said Jones. 'He and his partner Tony Calder were having problems with the label because they were running up bills, and although we didn't realise it at the time they were going under. We were the biggest act they had so we were keeping them going.'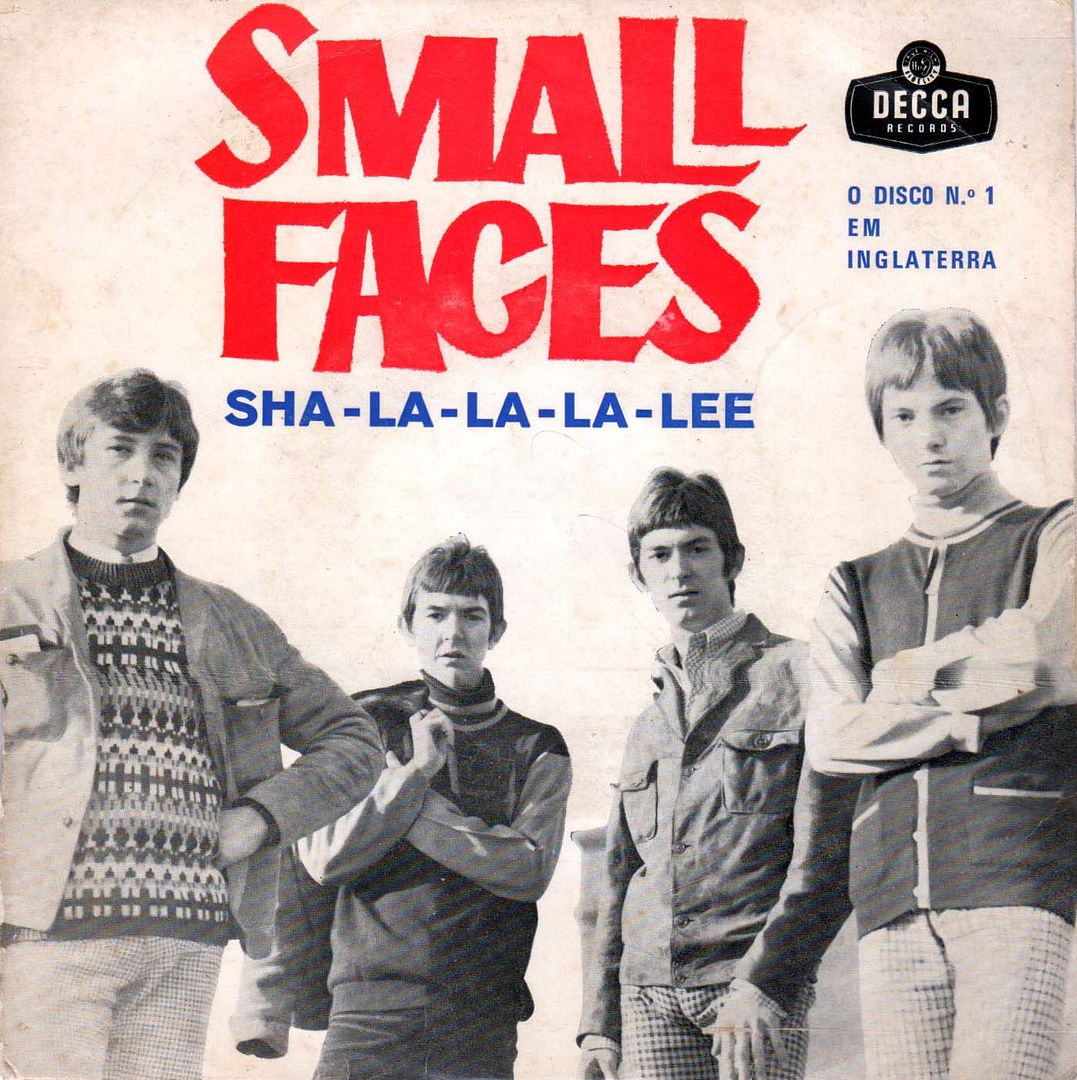 McLagan put it more succinctly: 'Andrew's nut had gone. We should have gone to America but we never did. The excuse was that I'd been busted for dope, but that wasn't true. They didn't want to let us go because there would have been other managers and agents sniffing around and they would have told us that we were mad if we weren't being paid properly; we would have been enlightened.'
As it was, The Small Faces gradually fell apart at the seams over the latter part of 1968. Marriott, in particular, became increasingly disillusioned, particularly after The Universal, a song that he considered one of his finest, stalled at #16 when it came out as a single. The end was nigh when Marriott threw down his guitar and walked off stage at London's Alexandra Palace on New Year's Eve 1968. At that point they agreed to disband, although they carried on for a couple of months, playing the gigs they'd been contracted for. McLagan reckoned it was the only time they saw any money as a band. 'I'd taken over the finances because it was impossible to tell who wasn't stealing from us at that point.'
By the time they played their final gig, Marriott was already setting up Humble Pie with his mate Peter Frampton. The others would soon be moving on to the next phase of their career in the company of Rod Stewart and Ron Wood.
Immediate Records staggered on into 1970 before collapsing in a haze of bankruptcy, but at least its finest hours still survive, and prime amongst them is Ogdens' Nut Gone Flake.