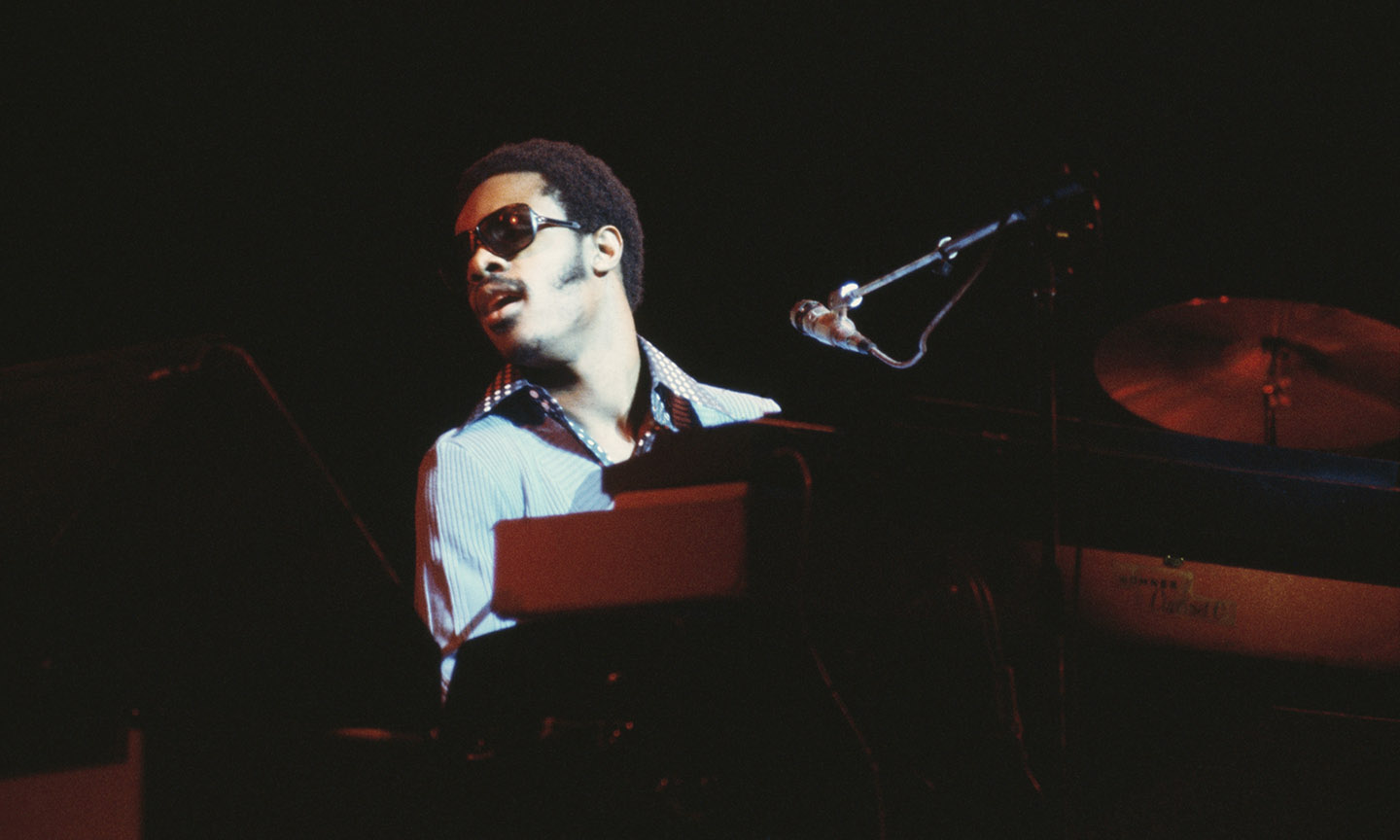 On 16th Oct 1976, Stevie Wonder's Songs In The Key Of Life, went to No.1 on the US album chart, featuring the tracks 'Sir Duke', 'I Wish', 'Pastime Paradise' and 'Isn't She Lovely'. An ambitious double LP with a 4-song bonus EP, Songs in the Key of Life became among the best-selling and most critically acclaimed albums of his career. It was Wonder's third US No.1 and became the second best-selling album of 1977 in the U.S., only behind Fleetwood Mac's blockbuster Rumours.
Many musicians have remarked on its influence on their own work. Elton John said, "Let me put it this way: wherever I go in the world, I always take a copy of Songs in the Key of Life. For me, it's the best album ever made, and I'm always left in awe after I listen to it." Michael Jackson stated Songs in the Key of Life is his favourite Stevie Wonder album and George Michael cited the album as his favourite album of all time.
They called him the 12-year old genius, and although Wonder has grown older, the term 'genius' still applies.
Blind from birth and raised in inner-city Detroit, he was a skilled musician by age eight. His first instrument was a harmonica given to him by his uncle, he would later be given a set of toy drums (have you seen him play the drums? He's amazing), and then Stevie mastered the piano.
Wonder joined Motown in 1961, (aged 11) and was renamed Little Stevie Wonder by Berry Gordy, Jr., the president of Motown Records.
The child prodigy scored his first US #1 single, "Fingertips" (the second #1 for the Motown label), two years later in 1963, the track was taken from a live recording of a Motor Town Revue performance, (and featured a young Marvin Gaye on drums).
Apart from scoring his own hits during the 60's, "Uptight (Everything's Alright)", "My Cherie Amour", Stevie lent his songwriting genius to his Motown label mates, including "Tears of a Clown", a #1 hit for Smokey Robinson & the Miracles.
When still only in his mid-20s, Wonder appeared to have mastered virtually every idiom of African-American popular music and to have synthesized them all into a language of his own. His command of the new generation of electronic keyboard instruments made him a pioneer and an inspiration to rock musicians developing into one of the most creative musical figures of the late 20th century.
Wonder has recorded more than thirty US top ten hits and received twenty-two Grammy Awards, the most ever awarded to a male solo artist. Wonder is also noted for his work as an activist for political causes, including his 1980 campaign to make Martin Luther King, Jr.'s birthday a holiday in the United States.