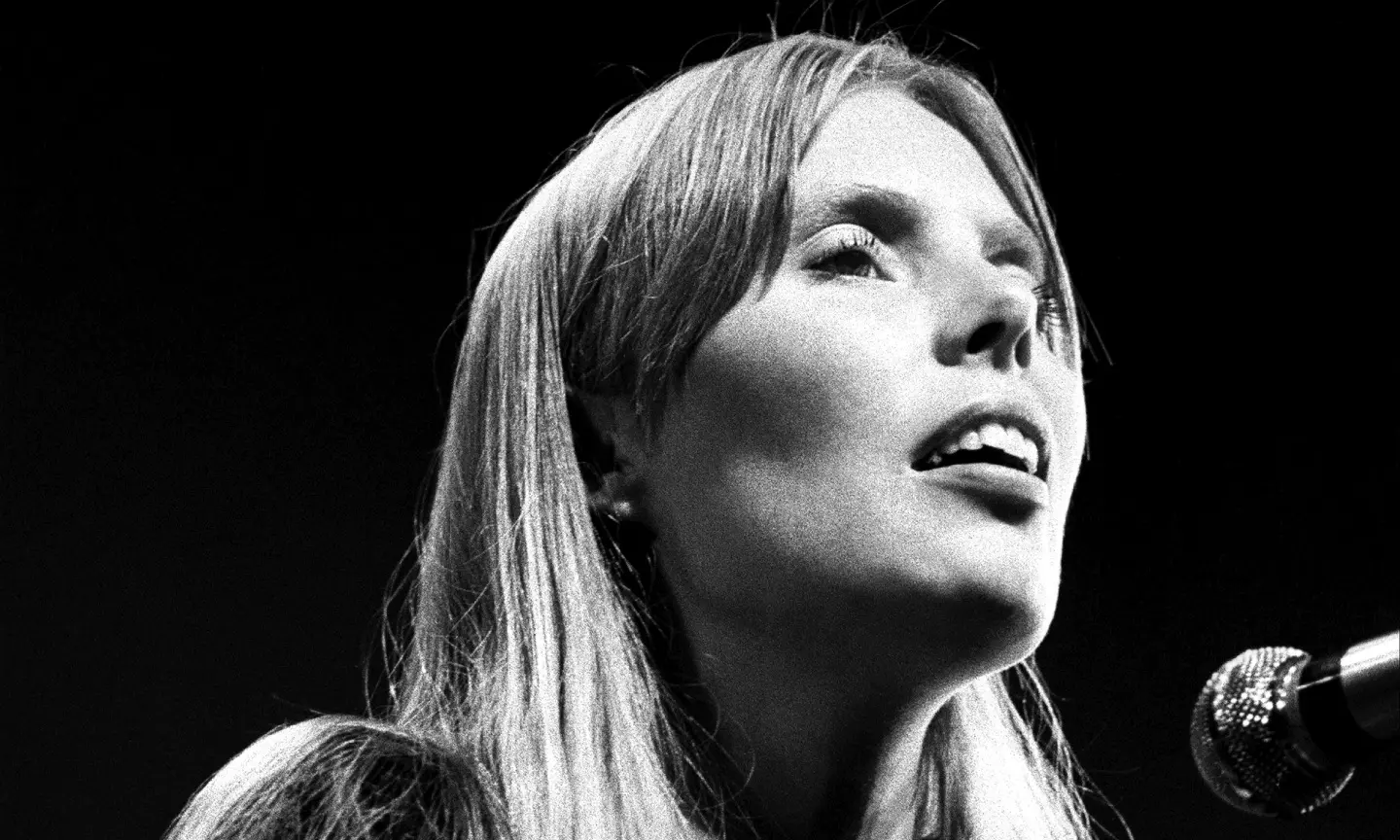 Joni Mitchell, (Roberta Anderson), was born on 7th Nov, 1943. Mitchell is one of the most important and influential female recording artists of the late 20th century. Ask any female singer from Tori Amos, to Sheryl Crow and newbies like Adel who their favorite female singer songwriter is and all will say Joni. Led Zeppelin sang about her in "Going To California" so did Prince in "The Ballad Of Dorothy Parker". Even Madonna cited Mitchell as the first female artist that really spoke to her as a teenager.
Plenty have covered her songs, some better than others, and here's why so many fail – she plays the guitar and sings like no other artist, so to 'cover' a Joni song and do it justice is a difficult task. Judy Collins's 1967 recording of "Both Sides Now" became a top 10 hit, Matthews Southern Comfort did a great job with their version of "Woodstock", Counting Crows succeeded with their version of "Big Yellow Taxi", but many have failed.
Joni Mitchell is Neil Young playing folk music on weird guitar tunings who got drunk at a jazz club. And like her fellow countryman Young, Joni has played it her way, never looking for hit records (she's only ever had one US top 10 hit). Her early albums have become timeless classics; just listen to Ladies Of The Canyon, Blue and Court And Spark.
So, what do we know about Joni? She was stricken with polio at the age of eight and while recovering in a children's hospital, she began her performing career by singing to the other patients. She later taught herself to play guitar with the aid of a Pete Seeger instruction book, she went off to art college, and became a fixture on the folk music scene around Alberta, Canada. After relocating to Toronto, she married folksinger Chuck Mitchell in 1965, and began performing under the name Joni Mitchell.
After performing in Coffee Houses and clubs in Ontario, Joni spread her wings and ventured south. One night when she was performing at a club in Coconut Grove, Florida, David Crosby walked in and was immediately struck by her ability and her appeal as an artist. He took her back to Los Angeles, where he set about introducing her and her music to his friends. Crosby convinced a record company to agree to let Mitchell record a solo acoustic album without all the folk-rock overdubs that were in vogue at the time, and his clout earned him a producer's credit in March 1968, when Reprise Records released her debut album, alternately known as Joni Mitchell or Song To A Seagull.
Mitchell announced in October 2002 that she had made her last ever record; she'd grown tired of the industry. She told W magazine that she intended to retire. She also claimed she would never sign another corporate label deal and in Rolling Stone magazine blasted the recording industry for being "a cesspool."
She has received eight Grammy Awards during her career, with the first coming in 1969 and the most recent in 2008. She received a Grammy Lifetime Achievement Award in 2002, with the citation describing her as "one of the most important female recording artists of the rock era" and "a powerful influence on all artists who embrace diversity, imagination and integrity."
On March 31, 2015, Joni Mitchell was found unconscious in her Los Angeles home. She regained consciousness in an ambulance on her way to hospital, but was taken to intensive care for tests. On May 29, 2015, it was confirmed that Mitchell had suffered a brain aneurysm and that while speech was difficult, Mitchell had been communicating with others.
Since 2015 Mitchell has made several recent public appearances as she recovers, according to some reports she is still learning to walk again, and she has not spoken in public. She appeared on stage on 7 November 2018 at the conclusion of Joni 75, a benefit performance in honor of her birthday at LA's flagship performing arts destination, the Music Center.