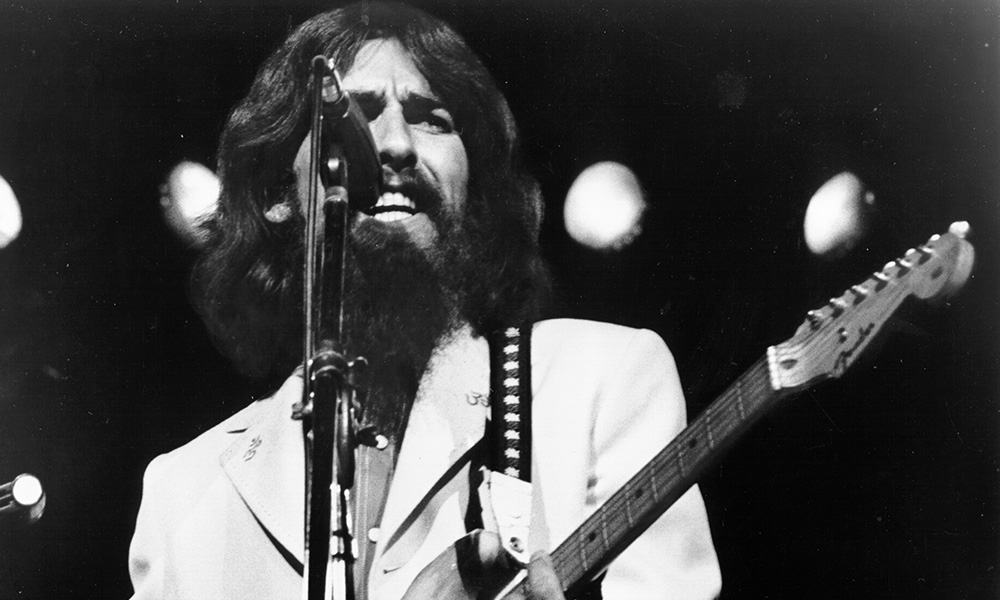 On November 29th 2001, former Beatles guitarist George Harrison died in Los Angeles of lung cancer, aged 58. Following the breakup of The Beatles, Harrison had a successful career as a solo artist and later as part of the Traveling Wilburys. George was the youngest member of The Beatles (16 when he joined), and went on to release the acclaimed triple album, "All Things Must Pass", in 1970, from which came the worldwide No.1 single "My Sweet Lord."
This was a sad day, the second Beatle to leave us and at just 58. Who'd of thought that by the turn of the century, we would've lost two Beatles? First John Lennon and now George. I'm sure, like myself growing up with the Fabs, you just thought they would be around forever.
There is so much to say about Harrison; he achieved so much in his post-Beatle life. George was the mastermind behind the first major musical live fundraiser with The Concert For Bangladesh.
Many critics say that his 1970 triple album "All Things Must Pass" is the finest solo Beatles effort. It is a great body of work which, with the release of the worldwide hit "My Sweet Lord," well and truly established Harrison as an equal to John Lennon and Paul McCartney.
By the end of The Beatles, George had accumulated hundreds of songs, many of which found a home on All Things Must Pass. He went on to make another eight solo albums during his career.
Harrison had formed a close friendship with Eric Clapton in the late 1960s, and they co-wrote the song "Badge" which was released on Cream's Goodbye album in 1969. Harrison also played rhythm guitar on the song. For contractual reasons, Harrison was required to use the pseudonym "L'Angelo Misterioso," meaning "The Mysterious Angel" in Italian.
George became an accomplished gardener; he restored the English manor house and grounds of Friar Park, his home in Henley-on-Thames. Several Harrison videos were filmed on the grounds, including "Crackerbox Palace". In addition, the grounds served as the background for the cover for his 1970 triple album release "All Things Must Pass".
He employed a staff of ten workers to maintain the 36-acre (150,000 m2) garden, and both of his older brothers worked on Friar Park as well. Harrison took great solace working in the garden and grew to consider himself more a gardener than a musician; his autobiography is dedicated "to gardeners everywhere."
George had standout tracks on every Beatles album from Revolver through to Abbey Road: "Taxman," "Within You Without You," "While My Guitar Gently Weeps," "Here Comes the Sun," and "Something" (which is the second-most covered Beatles' song after "Yesterday."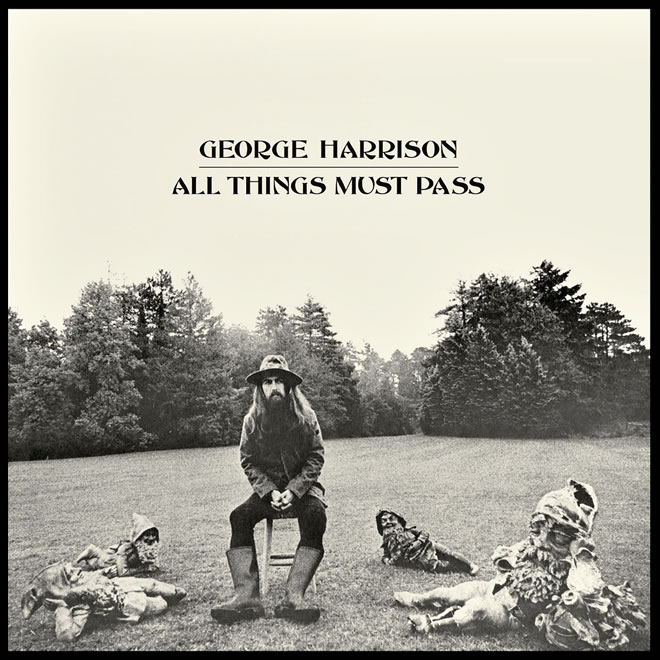 Harrison was quoted as saying that his favourite cover of the song was James Brown's and he kept Brown's version in his personal jukebox.
Olivia Harrison said of her late husband, "There was a quote by the Indian poet Tagore that George read to me one day that said, 'Blessed is he whose fame does not outshine his truth.' And I think it's safe to say, that, despite his immense fame, his truth will never be out-shined or forgotten."
Eric Clapton said of Harrison, "He was just a magical guy. He would show up with his guitar and come in and you'd start playing. He started to sing, would start to sing 'Here Comes the Sun."
I could be wrong, but in another world, where John Lennon wasn't murdered and George didn't die, would The Beatles have ever got back together? Lennon and McCartney had become friends again, but George was still the dark horse. You know the multi-million dollar offers would've been on the table, but you know what? I don't think George would've done it. And I think that would've been the right decision. Let it be, as all things must pass.