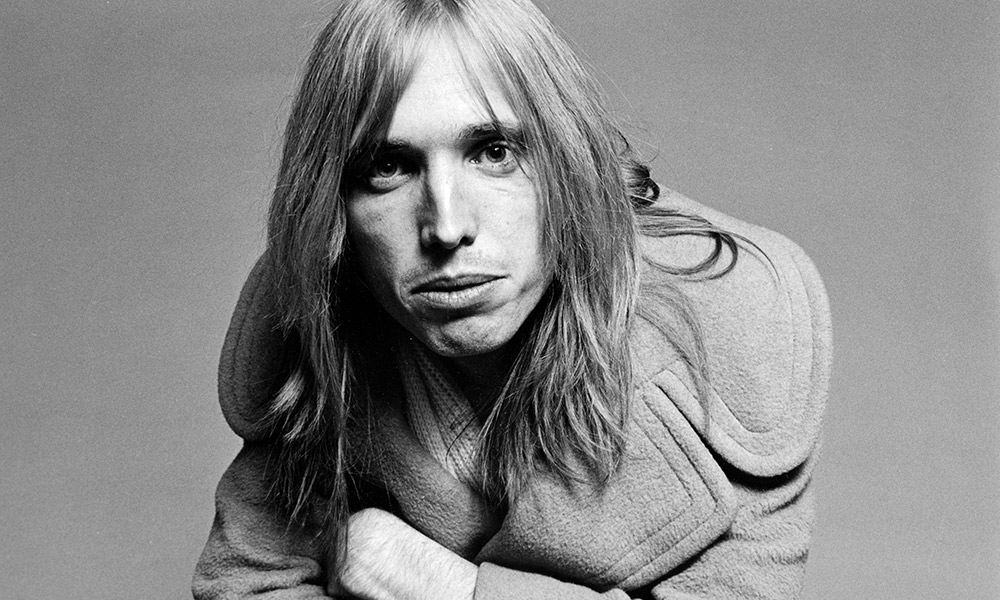 With their blend of Byrds riffs and rock 'n' roll swagger, Tom Petty and The Heartbreakers arrived in the late 70's, slap bang in the middle of the punk/new wave movement. But they were different, they had an edge, great songs and they could play. And they looked like a rock 'n' roll band.
I first heard 'American Girl' on the radio in 1977 and immediately fell in love with the band. In the same year, I saw them live in Manchester UK, opening for guitar ace Nils Lofgren and one of few occasions I've seen the support act clearly outshine the headliner. In fact, they blew Nils and his trampoline off the stage.
Back in the 70's we didn't have music videos on rotation and as yet, I hadn't seen a photo of the band, so I was completely taken by surprise when this cool blonde-haired guy ran onto the stage with his band in tow, wearing their guitars like gunfighters and burst into 'Jaguar And Thunderbird' which was followed swiftly by 'American Girl'. I was hooked, and the UK dates with Nils were so successful that Petty and the guys were back in the UK a few weeks later to headline their own series of dates.
Petty's introduction to music came during the summer of 1961, his uncle was working on the set of Elvis Presley's new film Follow That Dream in nearby Ocala, Florida, and invited Petty to come down and watch the shoot. He instantly became an Elvis Presley fan. Then in 1964, after seeing The Beatles on The Ed Sullivan Show he knew he wanted to be in a band, (one of his first guitar teachers was Don Felder, a fellow Gainesville resident, who would later join The Eagles).
As a young man, Petty worked briefly on the grounds crew for the University of Florida, but never attended as a student. An Ogeechee lime tree that he planted while employed at the University is now called the Tom Petty tree (Petty has stated that he does not recall planting any trees!).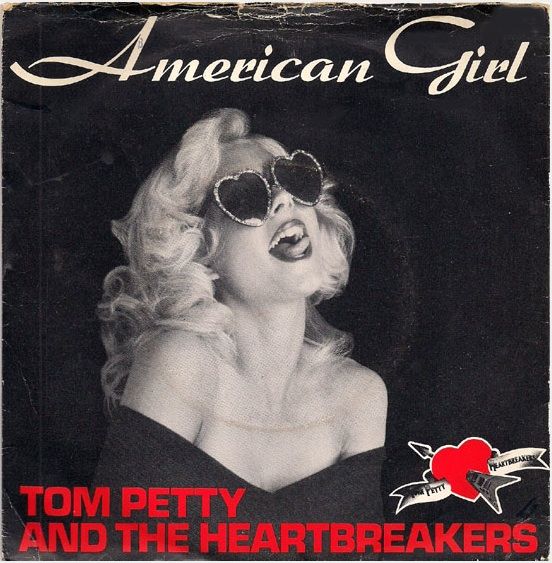 Petty's early bands included The Sundowners, The Epics, and Mudcrutch, which consisted of future Heartbreakers members Mike Campbell and Benmont Tench. In 1974, Mudcrutch re-located to Los Angeles, California leaving Gainesville, Florida behind.
With the release of their debut album on Shelter Records, The Heartbreakers achieved success in the UK (well before the US), with the help of appearances on Top of the Pops and the much loved Old Grey Whistle Test.
Their 1978 second album You're Gonna Get It! marked the band's first gold album, and featured the singles "I Need to Know" and "Listen To Her Heart". Then in 1979, the band was dragged into a legal dispute when ABC Records, Shelter's distributor, was sold to MCA Records. Petty refused to be transferred to another record label and held fast to his principles, which led to his filing for bankruptcy as a tactic against MCA.
In 1979, after their legal dispute was settled, the Heartbreakers released their third album Damn the Torpedoes through MCA's Backstreet label which included "Don't Do Me Like That" (No.10 U.S., the group's first Top Ten single) and "Refugee" (No.15 U.S.), their US breakthrough singles, the album rapidly went platinum. Tom Petty and The Heartbreakers had arrived.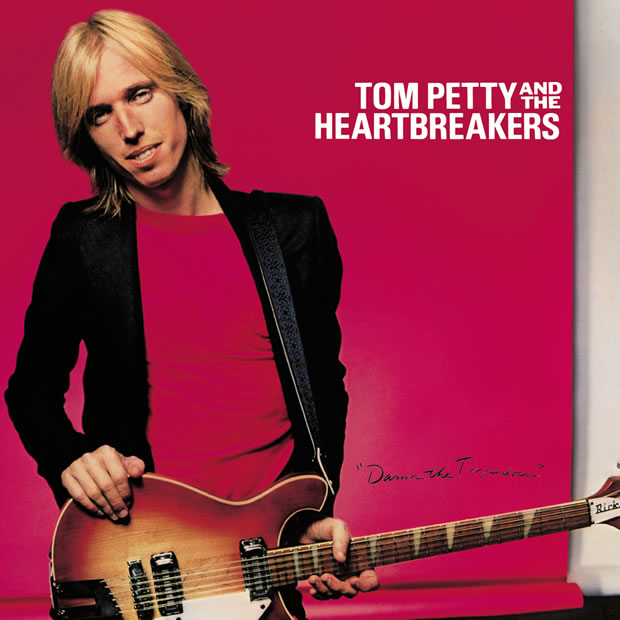 Petty has become rock royalty, writing and playing with Stevie Nicks, Bob Dylan, Johnny Cash and others, and became a member of the Traveling Wilburys, with Bob Dylan, George Harrison, Roy Orbison, and Jeff Lynne.
Petty has released critically acclaimed solo albums, the first of which was 1989's Full Moon Fever which included his signature tune, "Free Fallin'" as well as "I Won't Back Down", (later covered by Johnny Cash), and "Runnin' Down a Dream".
On 21 September 2006, Tom Petty and the Heartbreakers received the keys to the city of Gainesville, Florida, the place where he and his bandmates either lived or grew up all those years ago.
A few years back, talking about his rise to fame Petty said: "When I decided to be a musician I reckoned that that was going to be the way of less profit, less money. I was sort of giving up the idea of making a lot of money. It was what I loved to do. I would have done it anyway. If I'd had to work at Taco Bell I'd have still been out at night trying to play music."
During 2017 the band had been on a 40th-anniversary tour that finished in September at the Hollywood Bowl. In an interview with Rolling Stone magazine Petty suggested it would probably be his last. "We're all on the backside of our 60s," he said. "I have a granddaughter now I'd like to see as much as I can. I don't want to spend my life on the road. This tour will take me away for four months. With a little kid, that's a lot of time."
Tom Petty died on 2 October 2017 in California aged 66 after suffering cardiac arrest.
Important Dates In The Life Of Tom Petty:
22 Mar 2023
American musician Tom Leadon died age 70. He was one of the founding members of Tom Petty's original band, Mudcrutch, and remained its guitarist following its revival in 2007. Leadon also played bass in Linda Ronstadt's band. He was the brother of Bernie Leadon, the former banjoist and guitarist of the Eagles.
13 Dec 2019
A settlement was reached in the Tom Petty estate battle between the rock legend's widow and his two daughters from a previous marriage. Petty's daughters Adria Petty and Annakim Violette sued Dana York Petty for $5 million after claiming that the widow superseded the daughters' rights to "equal participation" over decisions involving the singer's estate and catalog.
15 May 2019
Adria Petty and Annakim Violette daughters of the late
Tom Petty
filed suit against his widow, Dana York Petty, in a dispute about the singer-songwriter's catalogue and estate. The papers accused York Petty of superseding the daughters' right to 'equal participation,' as they claimed was in the terms of the trust, when making decisions regarding his catalogue. The suit was seeking at least $5 million in damages.
20 Oct 2018
On what would have been
Tom Petty
's 68th birthday, the city of Gainesville renamed the former Northeast Park, a park where a young Petty had often visited, as Tom Petty Park.
19 Jan 2018
The Los Angeles County Medical Examiner announced that
Tom Petty
had died accidentally from mixed drug toxicity, a combination of fentanyl, oxycodone, acetylfentanyl and despropionyl fentanyl (all opioids); temazepam and alprazolam (both sedatives); and citalopram (an antidepressant). Petty's wife and daughter said he had multiple medical problems, including emphysema, knee difficulties and most significantly a fractured hip. The statement read, "It is our feeling that the pain was simply unbearable and was the cause for his overuse of medication. We feel confident that this was, as the coroner found, an unfortunate accident."
2 Oct 2017
American singer-songwriter, multi-instrumentalist, record producer
Tom Petty
was found unconscious at his home, not breathing and in cardiac arrest and was taken to the UCLA Medical Center in Santa Monica, California, where he died at 8:40 pm. The Los Angeles County Medical Examiner later announced that Petty had died accidentally from mixed drug toxicity. He was the lead singer and guitarist of Tom Petty and the Heartbreakers, formed in 1976. He previously led the band Mudcrutch, and was also a member of the late 1980s supergroup the Traveling Wilburys. In his career, he sold more than 80 million records worldwide, making him one of the best-selling music artists of all time.
25 Sep 2017
Tom Petty
and the Heartbreakers appeared at the Hollywood Bowl in Hollywood, California. The concert, which would ultimately be the Heartbreakers' final show, ended with a performance of 'American Girl'. Tom Petty died of an accidental drug overdose a week later on October 2, 2017.
9 Apr 2016
Fleetwood Mac
announced that Lindsey Buckingham had been fired from the band and would be replaced by Crowded House's Neil Finn and Mike Campbell, former lead guitarist of Tom Petty & The Heartbreakers on their upcoming tour. Describing Lindsey's departure as bittersweet, Stevie Nicks stated: "Our relationship has always been volatile."
27 Jan 2015
Tom Petty
and Jeff Lynne were given a song writing credit on Sam Smith's hit 'Stay With Me', because of the similarities to his 1989 track 'I Won't Back Down'. 'Stay With Me' had been nominated for three Grammys, including song of the year - which honours the writers of the track. Petty's publisher had contacted Smiths publisher who made an out of court settlement.
28 Jul 2014
Reprise Records released
Tom Petty
and the Heartbreakers' thirteenth studio album, Hypnotic Eye. The album debuted at No.1 on the Billboard 200, becoming the first Tom Petty and the Heartbreakers album to ever top the chart.
22 Jun 2012
MP Andrew Turner called for a review of procedures after thousands of rock fans were delayed for hours heading to the
Isle of Wight
Festival. After heavy rain cars were unable to park on waterlogged fields - leading to gridlock as about 55,000 people headed to the site. Some fans were stuck in traffic for up to 16 hours on the way to the festival. Elbow, Lana Del Rey,
Tom Petty
and the Heartbreakers,
Bruce Springsteen
and
Pearl Jam
all appeared at this year's festival.
13 Apr 2012
Five of
Tom Petty
's guitars were stolen from a soundstage in Culver City, California, where Petty and his band, the Heartbreakers, were rehearsing for their upcoming worldwide tour.The stolen gear included a 1967 Blonde Rickenbacker, a 1967 Epiphone Sheridan, a 1965 Gibson SG TV Jr., a Fender Broadcaster and a Dusenberg Mike Campbell Model, which belonged to Campbell himself. Petty was offering a "no questions asked" reward bounty of $7,500 to anyone with information leading to the guitars' recovery.
14 Apr 2009
Former Beatle
George Harrison
was honoured with a posthumous star on the Hollywood Walk of Fame in Los Angeles. Sir
Paul McCartney
attended the unveiling outside the landmark Capitol Records building, joining Harrison's widow Olivia and son Dhani. Eric Idle, Oscar-winning actor Tom Hanks and musician
Tom Petty
also attended the ceremony.
3 Feb 2008
Tom Petty
and the Heartbreakers performed during the halftime-show of Super Bowl XLII at the University of Phoenix Stadium. They played 'American Girl', 'I Won't Back Down', 'Free Fallin'' and 'Runnin' Down a Dream'.
18 Nov 2007
US celebrity publicist Paul Wasserman, died aged 73 of respiratory failure. His clients included The
Rolling Stones
,
The Who
,
Bob Dylan
,
Neil Diamond
,
Paul Simon
,
Tom Petty
and James Taylor. His career ended in 2000, when he was jailed for six months for swindling some of his friends by falsely claiming to be selling shares in investment schemes that he said were backed by stars like
U2
.
17 Jun 2007
27 Nov 2005
Multimillionaire defence contractor David H. Brooks booked New York's Rainbow Rooms and his daughter Elizabeth's favourite acts for her 'bat mitzvah' coming-of-age celebration. The stars who appeared included 50 Cent,
Tom Petty
,
Aerosmith
, Don Henley,
Joe Walsh
and
Stevie Nicks
. 50 Cent who was paid $500,000 to appear performed only four songs but he did manage to work in the lyric, "Go shorty, it's your bat miztvah, we gonna party like it's your bat mitzvah". The party cost an estimated $10 million, including the price of corporate jets to ferry the performers to and from the venue.
21 Jan 2004
As the third season of American Idol was aired on US TV a memo was leaked showing a list of songs banned from being performed at this year's auditions that included,
Elton John
's 'Candle In The Wind' and 'Fallin' by Alicia Keys. Also all songs by
Bruce Springsteen
,
Mariah Carey
, No Doubt, R. Kelly,
Tom Petty
, Korn and
Linkin Park
were not allowed after concerns over the cost of securing rights for the song's use, (or the composers not wanting their song's to be performed on the show).
18 Nov 2003
American composer and orchestral arranger Michael Kamen died of a heart attack in London aged 55. Worked with
Pink Floyd
,
Queen
,
Eric Clapton
, Roger Daltrey,
Aerosmith
,
Tom Petty
,
David Bowie
, Eurythmics,
Queen
sryche, Rush,
Metallica
, Herbie Hancock, The Cranberries,
Bryan Adams
, Jim Croce, Sting, and
Kate Bush
. Kamen co-wrote the
Bryan Adams
' ballad '(Everything I Do), I Do It for You.'
23 Feb 2003
Howie Epstein bassist with
Tom Petty
and the Heartbreakers died of a suspected drug overdose in New Mexico. He had replaced The Heartbreakers original bassist Ron Blair, Epstein also worked with
Bob Dylan
,
Johnny Cash
,
Stevie Nicks
,
Roy Orbison
, Carl Perkins, Linda Ronstadt and Del Shannon.
21 Oct 2001
22 Sep 2001
'A Tribute to Heroes' was aired commercial-free on most of the major US TV networks. The live program was organised to raise money following the terrorist attacks on the Pentagon and New York's World Trade Center.
Neil Young
,
Tom Petty
,
Paul Simon
,
Billy Joel
,
U2
, Limp Bizkit,
Bruce Springsteen
and
Pearl Jam
all performed. Manning the telephones to take pledges were celebrities including Jack Nicholson, Jim Carrey, Whoopi Goldberg, Goldie Hawn, Robin Williams, Meg Ryan, Cuba Gooding Jr., Kurt Russell, Adam Sandler and many more.
28 Apr 1999
Tom Petty
& The Heartbreakers, received a star on the Hollywood Walk of Fame.
9 Dec 1992
George Harrison
was the recipient of the first Century Award, presented by
Tom Petty
at the third Billboard Music Awards in Universal City, California.
16 Oct 1992
5 May 1990
The
John Lennon
tribute concert was held at the Pier Head Arena in Merseyside, featuring Lenny Kravitz, Al Green, Joe Cocker, The Christians,
Kylie Minogue
,
Ringo Starr
, Jeff Lynne,
Tom Petty
, Deacon Blue, Lou Reed, Joe Walsh and Wet Wet Wet.
8 Feb 1990
Suffering from depression American singer songwriter Del Shannon died of self inflicted gunshot wounds. He scored the 1961 UK and US No.1 single 'Runaway', plus nine US and 12 other UK Top 40 singles. In 1963, he became the first American to record a cover version of a song by the Beatles: his version of 'From Me to You' charted in the US before
The Beatles
' version. Shannon had been working with
Tom Petty
and Jeff Lynne and was rumoured to be replacing
Roy Orbison
who had recently died, in the
Traveling Wilburys
supergroup.
6 Dec 1988
American singer songwriter
Roy Orbison
died of a heart attack aged 52. Scored the 1964 UK & US No.1 single 'Pretty Woman', plus over 20 US & 30 UK Top 40 singles including 'Only the Lonely' and 'Crying'. Formed his first band The Wink Westerners in 1949, was a member of The
Traveling Wilburys
(known as Lefty Wilbury) with
Bob Dylan
,
George Harrison
, Jeff Lynne and
Tom Petty
and had the 1988 UK No.21 single 'Handle With Care'. Orbison endured a great deal of tragedy in his life. His first wife, Claudette died in a motorcycle accident in 1966 and two of his three sons, died in a house fire.
17 May 1987
A fire destroyed
Tom Petty
's house in Los Angeles, the cost was estimated at $800,000.
4 Jul 1986
The second Farm Aid benefit concert took place at Manor Downs Racetrack, Manor, Texas. Held to raise money for family farmers in the US, the concerts were organized by Willie Nelson, John Mellencamp and
Neil Young
. Artists who appeared included: Alabama,
The Beach Boys
,
Bob Dylan
, Steve Earle, The Fabulous Thunderbirds, Emmylou Harris, Jason & the Scorchers, Waylon Jennings, George Jones,
Bon Jovi
, John Mellencamp,
Tom Petty
, Vince Neil and Willie Nelson.
16 Nov 1985
Former Undertones singer Feargal Sharkey had his only UK No.1 single with the Maria McKee song 'A Good Heart' written about her relationship with
Tom Petty
and the Heartbreakers keyboard player Benmont Tench. Sharkey followed up the single with Tench written 'You Little Thief', this time about Tench's relationship with McKee.
13 Jul 1985
At 12.01 Status Quo started the
Live Aid
extravaganza, held between Wembley Stadium, London and The JFK Stadium, Philadelphia. The cream of the world's biggest rock stars took part in the worldwide event, raising over £40million. TV pictures beamed to over 1.5bn people in 160 countries made it the biggest live broadcast ever known. Artists who appeared included
Paul McCartney
,
Phil Collins
,
The Who
,
U2
,
David Bowie
and
Mick Jagger
,
Queen
, Tina Turner, The Cars,
Neil Young
,
Tom Petty
,
Bob Dylan
,
Bryan Adams
,
Hall and Oates
, Lionel Richie and
Led Zeppelin
.
3 Sep 1982
The three day US Festival in San Bernardino, California took place featuring,
Tom Petty
,
Fleetwood Mac
,
The Police
, The Cars, Talking Heads,
The Kinks
,
Ramones
, B52's, The English Beat, Gang Of Four,
Grateful Dead
, Pat Benatar, Jackson Browne. Apple Computers founder Steven Wozniak bankrolled the festival.
6 Jun 1982
Tom Petty
,
Crosby Stills & Nash
,
Bob Dylan
,
Stevie Wonder
,
Stevie Nicks
and Jackson Browne all appeared at The Rose Bowl, Pasadena, California to a crowd of 85,000 fans at the six hour Peace Sunday, We Have A Dream antinuclear concert. Dylan was joined onstage with Joan Baez and duetted with her on Blowin' In The Wind and With God On Our Side. The show was partly broadcast on ABC TV's Entertainment Tonight program on the same day.
5 Sep 1981
Stevie Nicks went to No.1 on the US album with Bella Donna, featuring the tracks 'Stop Draggin' My Heart Around' (the
Tom Petty
duet), 'Leather and Lace' (with Don Henley), 'Edge of Seventeen' and 'After the Glitter Fades.'
6 Aug 1981
Stevie Nicks
released her first solo album Bella Donna which contained four top 40 US hits. 'Stop Draggin' My Heart Around', (with
Tom Petty
), 'Leather and Lace', (with Don Henley), 'Edge of Seventeen' and 'After the Glitter Fades.'
19 Sep 1979
The No Nukes concert was held at New York's Madison Square Garden. Performers included Stephen Stills, David Crosby, Jackson Browne, Bonnie Raitt, The Doobie Brothers, Poco,
Tom Petty
, Carly Simon, James Taylor and
Bruce Springsteen
.
23 May 1979
Due to a record company dispute,
Tom Petty
was forced to file for bankruptcy owing $575,000 (£338,235). A long-running battle with his record company followed.
12 Feb 1977
Blondie
,
Tom Petty
& The Heartbreakers and the
Ramones
all appeared at the Whisky a Go Go in Los Angeles, California.