With their blend of Byrds riffs and rock 'n' roll swagger, Tom Petty and The Heartbreakers arrived in the late 70's, slap bang in the middle of the punk/new wave movement. But they were different, they had an edge, great songs and they could play. And they looked like a rock 'n' roll band.
I first heard 'American Girl' on the radio in 1977 and immediately fell in love with the band. In the same year, I saw them live in Manchester UK, opening for guitar ace Nils Lofgren and one of few occasions I've seen the support act clearly outshine the headliner. In fact, they blew Nils and his trampoline off the stage.
Back in the 70's we didn't have music videos on rotation and as yet, I hadn't seen a photo of the band, so I was completely taken by surprise when this cool blonde-haired guy ran onto the stage with his band in tow, wearing their guitars like gunfighters and burst into 'Jaguar And Thunderbird' which was followed swiftly by 'American Girl'. I was hooked, and the UK dates with Nils were so successful that Petty and the guys were back in the UK a few weeks later to headline their own series of dates.
Petty's introduction to music came during the summer of 1961, his uncle was working on the set of Elvis Presley's new film Follow That Dream in nearby Ocala, Florida, and invited Petty to come down and watch the shoot. He instantly became an Elvis Presley fan. Then in 1964, after seeing The Beatles on The Ed Sullivan Show he knew he wanted to be in a band, (one of his first guitar teachers was Don Felder, a fellow Gainesville resident, who would later join The Eagles).
As a young man, Petty worked briefly on the grounds crew for the University of Florida, but never attended as a student. An Ogeechee lime tree that he planted while employed at the University is now called the Tom Petty tree (Petty has stated that he does not recall planting any trees!).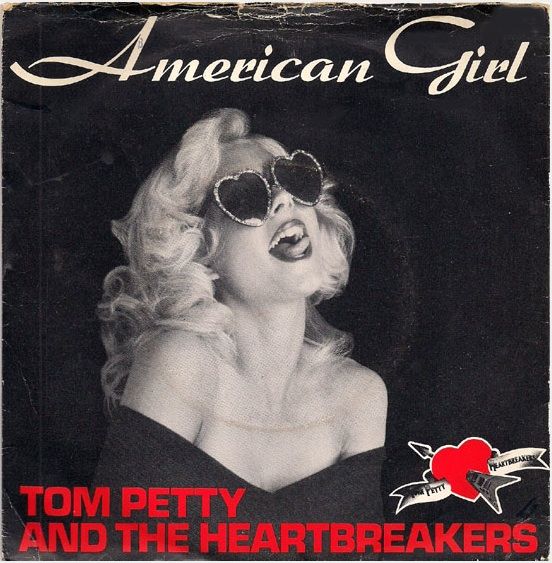 Petty's early bands included The Sundowners, The Epics, and Mudcrutch, which consisted of future Heartbreakers members Mike Campbell and Benmont Tench. In 1974, Mudcrutch re-located to Los Angeles, California leaving Gainesville, Florida behind.
With the release of their debut album on Shelter Records, The Heartbreakers achieved success in the UK (well before the US), with the help of appearances on Top of the Pops and the much loved Old Grey Whistle Test.
Their 1978 second album You're Gonna Get It! marked the band's first gold album, and featured the singles "I Need to Know" and "Listen To Her Heart". Then in 1979, the band was dragged into a legal dispute when ABC Records, Shelter's distributor, was sold to MCA Records. Petty refused to be transferred to another record label and held fast to his principles, which led to his filing for bankruptcy as a tactic against MCA.
In 1979, after their legal dispute was settled, the Heartbreakers released their third album Damn the Torpedoes through MCA's Backstreet label which included "Don't Do Me Like That" (No.10 U.S., the group's first Top Ten single) and "Refugee" (No.15 U.S.), their US breakthrough singles, the album rapidly went platinum. Tom Petty and The Heartbreakers had arrived.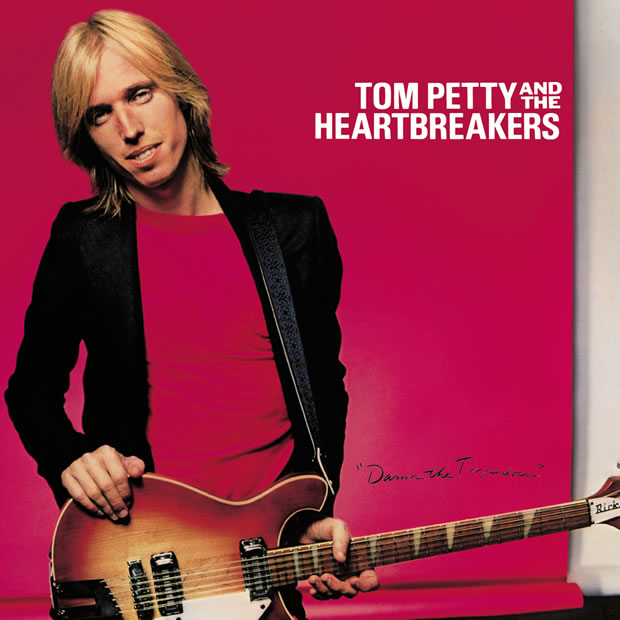 Petty has become rock royalty, writing and playing with Stevie Nicks, Bob Dylan, Johnny Cash and others, and became a member of the Traveling Wilburys, with Bob Dylan, George Harrison, Roy Orbison, and Jeff Lynne.
Petty has released critically acclaimed solo albums, the first of which was 1989's Full Moon Fever which included his signature tune, "Free Fallin'" as well as "I Won't Back Down", (later covered by Johnny Cash), and "Runnin' Down a Dream".
On 21 September 2006, Tom Petty and the Heartbreakers received the keys to the city of Gainesville, Florida, the place where he and his bandmates either lived or grew up all those years ago.
A few years back, talking about his rise to fame Petty said: "When I decided to be a musician I reckoned that that was going to be the way of less profit, less money. I was sort of giving up the idea of making a lot of money. It was what I loved to do. I would have done it anyway. If I'd had to work at Taco Bell I'd have still been out at night trying to play music."
During 2017 the band had been on a 40th-anniversary tour that finished in September at the Hollywood Bowl. In an interview with Rolling Stone magazine Petty suggested it would probably be his last. "We're all on the backside of our 60s," he said. "I have a granddaughter now I'd like to see as much as I can. I don't want to spend my life on the road. This tour will take me away for four months. With a little kid, that's a lot of time."
Tom Petty died on 2 October 2017 in California aged 66 after suffering cardiac arrest.