Died And Gone To Heaven 2020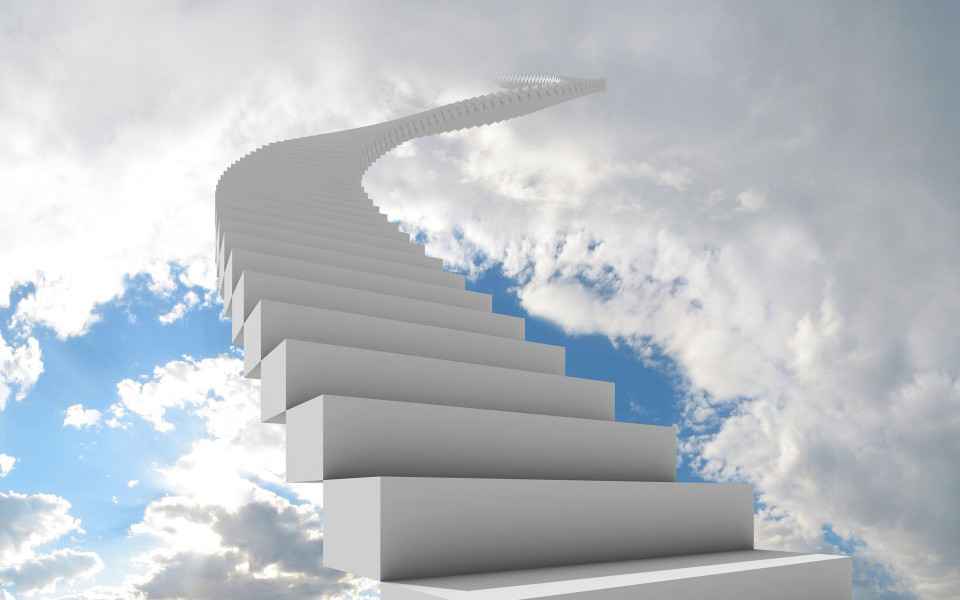 1 January 2020, American keyboardist, guitarist, and saxophonist Marty Grebb died age 74. He was a member of The Buckinghams in the late 1960s, which scored the 1967 US number one hit "Kind of a Drag". Grebb later worked as a record producer and an arranger, who worked with musicians including Peter Cetera, Bill Payne, Bonnie Raitt, Eric Clapton, Etta James, and Leon Russell.
2 January 2020, American soul singer, songwriter and record producer Lorraine Chandler died age 73. Chandler was one of the first black female songwriters and producers. She worked with Motown Records percussionist Jack Ashford (famous for playing the tambourine on hundreds of Motown recordings), The O'Jays recorded her song "I'll Never Forget You".
3 January 2020, Swedish singer and guitarist Bo Winberg died. He was a member of The Spotnicks, who together with the Shadows and the Ventures are counted as one of the most famous instrumental bands during the 1960s. The Spotnicks were famous for wearing "space suit" costumes on stage, and for their innovative electronic guitar sound.
6 January 2020, Martin Griffin former drummer of Hawkwind and spin-off project Hawklords, died following a short illness age 69. Between 1978 and 1982 Griffin drummed on albums such as Sonic Attack, Church of Hawkwind and Choose your Masques. During the seventies he ran Roche recording studios in Cornwall, recording many upcoming artists including Elvis Costello, ABC and Secret Affair.
7 January 2020, Canadian musician and writer Neil Peart died age 67 from glioblastoma, an aggressive form of brain cancer. He was best known as the drummer and primary lyricist of the rock band Rush. Peart received numerous awards for his musical performances, including an induction into the Modern Drummer Readers Poll Hall of Fame in 1983, making him the youngest person ever so honoured. His lyrics for Rush addressed universal themes and diverse subjects including science fiction, fantasy, and philosophy, as well as secular, humanitarian, and libertarian themes. Peart wrote a total of seven nonfiction books focused on his travels and personal stories.
15 January 2020, American multi-instrumentalist and singer-songwriter Chris Darrow died of complications from a stroke age 75. He was considered to be a pioneer of country rock music in the late-1960s and performed and recorded with numerous groups, including Kaleidoscope and the Nitty Gritty Dirt Band. Darrow played bass on Leonard Cohen's debut Songs of Leonard Cohen.
18 January 2020, Nashville folk singer David Olney died age 71 after suffering a heart attack during a performance in Santa Rosa Beach, Florida. He formed the band The X-Rays, which released two albums and opened for Elvis Costello, before splitting up in 1985. Numerous artists, including Emmylou Harris, Del McCoury, Linda Ronstadt and Steve Earle, have covered his songs.
19 January 2020, American R&B singer and musician Robert Parker died age 89. He was best known for his 1966 hit, "Barefootin'". He played with most of New Orleans' musicians, including Fats Domino, Irma Thomas, and Huey "Piano" Smith.
26 Jan 2020, American singer and guitarist Bob Shane died age 85. He was a founding member of The Kingston Trio.
28 January 2020, American Keyboardist Bob Nave died age 75. He was a member of psychedelic rock band The Lemon Pipers who scored the 1968 US number one hit "Green Tambourine". The song has been credited as being the first bubble-gum pop chart-topper.
1 February 2020, British musician and record producer Andy Gill died age 64. He was the lead guitarist for the British rock band Gang of Four, which he co-founded in 1976. Gill was known for his jagged style of guitar on albums such as Entertainment! (1979) and Solid Gold (1981). Gill was also a record producer, and produced or co-produced all of the band's albums. He also produced albums for artists such as the Red Hot Chili Peppers, the Stranglers, the Futureheads, Michael Hutchence, and Killing Joke.
2 February 2020, Czech-born American musician, filmmaker, record producer and singer-songwriter Ivan Král died age 71. He played bass with Blondie, Patti Smith and Iggy Pop. His songs have been recorded by such artists as U2, Pearl Jam, David Bowie, Simple Minds and John Waite, among others.
11 Feb 2020, American drummer Paul English died after a bout of pneumonia age 87. He was Willie Nelson's long-time drummer and was the titular "Paul" of the Willie Nelson album Me and Paul as well as the title track of that album. English also had a role in Nelson's movie Red Headed Stranger (1986).
17 Feb 2020, American blues piano player and singer Henry Gray died age 95. He performed with many artists, including Robert Lockwood Jr., Billy Boy Arnold, Morris Pejoe, The Rolling Stones, Muddy Waters, and Howlin' Wolf. He released over 60 albums including recordings for Chess Records.
19 Feb 2020, American rapper, singer, and songwriter Pop Smoke died after being shot twice in the chest during a home invasion in Hollywood Hills, California. His debut studio album, Shoot for the Stars, Aim for the Moon, was posthumously released in July 2020 and debuted at number one on the Billboard 200, with all 19 tracks from the album charting on the Billboard Hot 100.
24 February 2020, American guitarist, songwriter and producer, David Roback best known as the founding member of the duo Mazzy Star died age 61 from metastatic cancer. The American alternative rock band formed in Santa Monica, California, in 1989 from remnants of the group Opal. They were best known for the song "Fade into You" which brought the band some success in the mid-1990s and was the group's biggest mainstream hit.
4 March 2020, American singer, Barbara Martin died age 76. She is best known as one of the original members of Motown group The Supremes. She left the group in the early spring of 1962.
9 March 2020, American record producer Keith Olsen died age 74. He worked with many artists including Rick Springfield, Fleetwood Mac, Ozzy Osbourne, the Grateful Dead, Whitesnake, Pat Benatar, Heart, Santana, Foreigner, Scorpions, Magnum, Journey, Emerson, Lake & Palmer, Joe Walsh, and Eric Burdon & the Animals.
14 March 2020, English singer-songwriter, musician, poet, and performance artist Genesis P-Orridge, died age 70 after battling leukaemia for two-and-a-half years. A founding member of the cult experimental bands Throbbing Gristle and Psychic TV, the group played an abrasive brand of industrial rock, often combined with sexually explicit live shows. Their 1976 exhibition at London's Institute of Contemporary Arts, titled Prostitution, scandalised the art world, and prompted UK Conservative MP Nicholas Fairbairn to denounce the group as "the wreckers of civilization".
14 March 2020, American singer and songwriter Phil Phillips died age 94. He is best known for his 1959 song, "Sea of Love" which peaked at No.2 on the US Billboard chart and sold over one million copies. The song was featured prominently in the 1989 film Sea of Love starring Al Pacino. It was the only top-40 chart song for Phillips, who never recorded another hit.
20 March 2020, American country music legend Kenny Rogers died aged 81. Rogers topped pop and country charts during the 1970s and 1980s, and won three Grammy awards. He was known for his husky voice and ballads including "The Gambler", "Lucille" and "Coward Of The County". Rogers charted more than 120 hit singles across various music genres, and topped the country and pop album charts for more than 200 individual weeks in the United States alone. He sold over 100 million records worldwide during his lifetime, making him one of the best-selling music artists of all time.
22 March 2020, American-born, British-based folk recording artist Julie Felix died age 81. She had two UK Singles Chart hits in 1970, the first of several on the RAK label, produced by Mickie Most. The first was with the song entitled "If I Could (El Cóndor Pasa)", while the second, "Heaven is Here", was written by Errol Brown and Tony Wilson of Hot Chocolate.
24 March 2020, American musician Bill Rieflin died age 59. Rieflin came to prominence in the 1990s mainly for his work as a drummer with groups (particularly in the industrial rock and industrial metal scenes) such as Ministry, the Revolting Cocks, Swans, Chris Connelly, and Nine Inch Nails. He worked regularly with R.E.M. following the retirement of Bill Berry in 1997. He was a member of King Crimson from 2013 until his death.
26 March 2020, English singer Neil Landon died age 78. He was a singer and songwriter with the band Fat Mattress, which he co-founded with guitarist/singer Noel Redding. He later joined The Flower Pot Men, who scored a hit in 1967 with "Let's Go To San Francisco" which reached Number 4 in the UK Singles Chart.
27 March 2020, Jamaican reggae vocalist and songwriter Bob Andy died of cancer age 75. He was widely regarded as one of reggae's most influential songwriters and recorded with Marcia Griffiths as Bob and Marcia that had a major 1970 UK hit with "Young, Gifted and Black". The Jamaican government conferred the Order of Distinction in the rank of Commander on Andy in October 2006 for his contributions to the development of Jamaican music.
29 March 2020, Grammy-winning country music star Joe Diffie died age 61 from complications of COVID-19. Diffie charted 35 singles on the Billboard Hot Country Songs chart, five of which peaked at number one. He also co-wrote singles for Holly Dunn, Tim McGraw, and Jo Dee Messina, and recorded with Mary Chapin Carpenter, George Jones, and Marty Stuart.
29 March 2020, American vocalist, guitarist, songwriter Alan Merrill died age 69 after contracting coronavirus. He was the co-writer of, and lead singer on, the first released version of the song "I Love Rock 'n' Roll", which was recorded by the Arrows in 1975. The song became a breakthrough hit for Joan Jett in 1982 and has since been covered by artists ranging from Britney Spears to Weird Al Yankovic.
30th March 2020, American soul singer Bill Withers died from heart complications aged 81. His hits include "Just The Two Of Us", "Lovely Day" and "Use Me". On "Lovely Day", he set the record for the longest sustained note on a US chart hit, holding a high E for 18 seconds. His ballad "Ain't No Sunshine", earned him his first Grammy award.
31 March 2020, American singer and writer Cristina died at age 61 after being diagnosed with coronavirus. The singer, whose full name was Cristina Monet-Zilkha, was known for dance-pop tunes such as "Things Fall Apart", "Disco Clone" and a cover of Peggy Lee's "Is That All There Is?" that were emblematic of the 1980s underground New York scene.
1 April 2020, American singer-songwriter, record producer and guitarist Adam Schlesinger, best known for his work with Fountains Of Wayne, died at the age of 52 as a result of health complications caused by COVID-19. Fountains Of Wayne formed in New Jersey in 1995 and were named after a lawn ornament store in the state. Over his career, Schlesinger earned nominations for an Oscar, a Golden Globe, Tonys, Grammys and Emmys, winning the latter two.
4 April 2020, Patrick Gibson, died from Covid-19 age 64. As a member of The Gibson Brothers he had success during the disco boom of the late 1970s. Their best-known hit singles included "Cuba" and "Que Sera Mi Vida".
7 April 2020, US folk and country singer John Prine died aged 73 due to complications from Covid-19. He released his debut album in 1971, and put out 19 studio albums in all. While wider mainstream success eluded him for years, he earned a sizeable following, including some of the 20th century's greatest songwriters. Bob Dylan said in 2009: "Prine's stuff is pure Proustian existentialism. Midwestern mind trips to the nth degree. And he writes beautiful songs."
7 April 2020, American guitarist, composer and lyricist Steve Farmer died aged 71. He is best known for his composition with Ted Nugent in 1968, "Journey to the Center of the Mind", performed by their group The Amboy Dukes.
17 April 2020, English bass guitarist Matthew Seligman, best known as a member of The Soft Boys, died aged 64 due to complications of the coronavirus. Seligman was also a member of the Thompson Twins, and was a sideman for Thomas Dolby and backed David Bowie at his performance at Live Aid in 1985.
21 April 2020, German musician Florian Schneider died from cancer age 73. He is best known as one of the founding members and leaders of the electronic band Kraftwerk. David Bowie titled his "Heroes" instrumental track "V-2 Schneider" after Schneider and was heavily influenced by Kraftwerk's sound during his "Berlin period" in the late 1970s.
27 April 2020, Guitarist Scott Taylor died at the age of 58 from a brain tumour. He was a member of the English rock band Then Jerico. "Big Area" achieved their greatest chart success, peaking at number 13 in the UK Singles Chart in 1988.
27 April 2020, American R&B, rock and roll and jazz singer and songwriter Young Jessie died age 83. He recorded as Young Jessie in the 1950s and 1960s, and was known for his solo career, work with The Flairs and a brief stint in The Coasters. He later performed and recorded jazz as Obie Jessie.
28 April 2020, American rock and roll and rhythm and blues singer Bobby Lewis died aged 95. He is best known for his 1961 hit singles "Tossin' and Turnin'"(number 1 for seven weeks on the Billboard chart in the summer of 1961) and "One Track Mind".
3 May 2020, The Stranglers' keyboard player Dave Greenfield died at the age of 71 after testing positive for coronavirus. Greenfield contracted COVID-19 following a prolonged stay in hospital for heart problems. He is best known as a long-standing member of the rock band and penning the music for their biggest hit "Golden Brown".
5 May 2020, Jamaican singer Millie Small died at the age of 72 after suffering a stroke. The star was most famous for her hit single "My Boy Lollipop", which reached number two in both the US and the UK in 1964.It remains one of the biggest-selling ska songs of all time, with more than seven million sales.
5 May 2020, American R&B singer Sweet Pea Atkinson died from a heart attack in Los Angeles, aged 74. He was best known as one of the vocalists for the band Was (Not Was). Their highest charting hit, "Walk the Dinosaur", released in 1987 became a worldwide top-40 hit and peaked at number 7 on the Billboard Hot 100 singles chart.
6 May 2020, English rock singer Brian Howe died of cardiac arrest age 66. He is best known for replacing Paul Rodgers as the lead vocalist of Bad Company. Howe's career was jump-started in 1983 when Ted Nugent recruited him to handle lead vocals for his Penetrator album and front its subsequent world tour.
9 May 2020, Little Richard died of bone cancer at the age of 87. He had his biggest hits in the 1950s and was known for his exuberant performances and flamboyant outfits. With the likes of Chuck Berry and Elvis, he was one of the handful of US acts who mixed blues, R&B and gospel that led to the evolution of rock 'n' roll. He sold more than 30 million records worldwide with hits including "Good Golly Miss Molly", "Lucille", "Tutti Frutti" and "Long Tall Sally".
10 May 2020, British bass guitarist John McKenzie died. He was a member of bands such as Global Village Trucking Company and Man; and played on numerous singles, notably for Eurythmics, The Pretenders and Alison Moyet; and was a touring musician with acts as diverse as Lionel Richie, Dr. John, Bob Dylan, Peter Green and the Royal Philharmonic Orchestra.
11 May 2020, American singer-songwriter Moon Martin died age 74. Originally a rockabilly artist, he wrote the songs "Bad Case of Loving You (Doctor, Doctor)", made famous by English singer Robert Palmer, and "Cadillac Walk", made famous by Willy DeVille.
15 May 2020, Phil May, the frontman of The Pretty Things, died aged 75 after suffering complications from emergency hip surgery. The Pretty Things were cited as an influence by a wide range of artists from David Bowie to Jimi Hendrix to Kasabian.
24 May 2020, American bassist Al Rex died age 91. He started playing for Bill Haley & His Comets and its predecessor Bill Haley and the Saddlemen in 1949 and became noted for "wild antics" on stage.
4 June 2020, Steve Priest, the bassist and co-founder of glam rock band Sweet, died at the age of 72. He was known for his playful humour and outrageous costumes when Sweet played hits like "Blockbuster", "Teenage Rampage" and "Little Willy" on Top of the Pops. The group was originally called Sweetshop.
4 June 2020, English musician, songwriter and record producer Rupert Hine died age 72. He produced albums for artists including Rush, Kevin Ayers, Tina Turner, Howard Jones, Bob Geldof, Thompson Twins, Stevie Nicks, Chris de Burgh and Suzanne Vega. Hine was also a member of the band Quantum Jump.
8 June 2020, Former Pointer Sisters singer Bonnie Pointer died from a cardiac arrest aged 69. She and her sisters rose to fame as the Grammy award-winning Pointer Sisters, who were best known for the 1984 hits "Jump (For My Love)" and "I'm So Excited".
9 June 2020, Welsh rock guitarist Paul Chapman died on his 66th birthday age 66. He is best known for his work in bands such as UFO and Lone Star.
12 June 2020, Welsh singer Ricky Valance died at his home in Spain at the age of 84. He became the first Welshman to have a solo UK No.1 hit with the song "Tell Laura I Love Her" in 1960. The song tells the tragic story of a boy called Tommy and his love for a girl called Laura. It was considered controversial at the time and was reportedly banned from airplay by the BBC.
18 June 2020, English singer, songwriter and entertainer Vera Lynn died at her home in East Sussex aged 103. She was popular during the Second World War and was widely referred to as the "Forces' Sweetheart" giving outdoor concerts for the British troops overseas. The songs most associated with her are "We'll Meet Again", "(There'll Be Bluebirds Over) The White Cliffs of Dover", "A Nightingale Sang in Berkeley Square" and "There'll Always Be an England". On their 1979 album The Wall, Pink Floyd released a song titled "Vera", referencing Vera Lynn and the song "We'll Meet Again".
18 June 2020, Jamaican guitarist Hux Brown died in Oakland, California, aged 75. He featured on many successful rocksteady and reggae records in the 1960s and 1970s, and was later a member of Toots and the Maytals.
26 June 2020, American soul singer Tami Lynn died. She scored a Top Ten hit on the UK Singles Chart in 1971 with "I'm Gonna Run Away From You". She sang on all Dr. John's albums as well performing backing vocals on the Rolling Stones album Exile on Main St, and worked with Wilson Pickett, Sonny & Cher and Miles Davis.
27 June 2020, American guitarist Pete Carr died age 70. He was lead guitarist for the famed Muscle Shoals Rhythm Section and recorded extensively at FAME Recording Studio in Muscle Shoals, Alabama and Muscle Shoals Sound Studio in Sheffield, Alabama. He recorded with Joan Baez, Bob Seger, Joe Cocker, Boz Scaggs, Paul Simon, The Staple Singers, Rod Stewart, Barbra Streisand, Wilson Pickett, Hank Williams, Jr., among many others.
29 June 2020, American singer and songwriter Benny Mardones died age 73. He scored the hit single "Into the Night," which hit the top 20 on the Billboard Hot 100 chart twice, in 1980 and again in 1989.
1 July 2020, American musician Max Crook died age 83. A pioneer of electronic music he was the featured soloist on Del Shannon's 1961 hit "Runaway", which he co-wrote and on which he played his own invention, the Musitron. Crook also recorded a series of instrumentals, credited as Maximilian.
12 July 2020, English singer-songwriter Judy Dyble died age 71. She was a founding member of Fairport Convention and Trader Horne. In addition, she and multi-instrumental Ian McDonald joined and recorded several tracks with Giles, Giles and Fripp, who later became King Crimson. During Fairport's early live shows in London in the late 1960s Dyble shared stages with acts such as Jimi Hendrix, and Syd Barrett-era Pink Floyd. Famously, she sat on the front of the stage at the Speakeasy Club knitting, while Hendrix and Fairport Convention guitarist Richard Thompson jammed.
6 July 2020, American singer, songwriter and multi-instrumentalist Charlie Daniels died age 83 of a hemorrhagic stroke. He is best known for his contributions to Southern rock, country, and bluegrass music and scored the 1979 number-one country hit "The Devil Went Down to Georgia". He was inducted into the Grand Ole Opry in 2008, the Musicians Hall of Fame and Museum in 2009 and the Country Music Hall of Fame in 2016.
16 July 2020, Drummer Jamie Oldaker, whose career included stints alongside Eric Clapton and Peter Frampton, died of cancer at the age of 68. In 1974, Oldaker played on Clapton's 461 Ocean Boulevard, the first of 11 Clapton albums to feature Oldaker on drums. Oldaker also played alongside Leon Russell and Bob Seger, with Ace Frehley and Peter Frampton, and appeared on recordings with artists as diverse as the Bee Gees, Stephen Stills and the Bellamy Brothers.
19 July 2020, American singer-songwriter, multi-instrumentalist and recording engineer Emitt Rhodes died age 70. He was a member of The Palace Guard as the group's drummer before joining The Merry-Go-Round as a multi-instrumentalist. He worked as a recording engineer and record producer for Elektra Records.
25 July 2020, British musician, author, broadcaster and lecturer CP Lee died age 70. He was a member of the band Greasy Bear and became a linchpin of the punk rock explosion with Alberto y Lost Trios Paranoias. In 1977 Lee wrote the "snuff-rock" musical Sleak.
26 July 2020, English blues rock singer-songwriter and guitarist Peter Green died in his sleep age 73. As the founder of Fleetwood Mac, his songs, such as "Albatross", "Black Magic Woman", "Oh Well", "The Green Manalishi (With the Two Prong Crown)" and "Man of the World", became world wide hits. Green left the band in 1970 as he struggled with his mental health. He was eventually diagnosed with schizophrenia and spent time in hospital in the mid-70s.
2 Aug 2020, Guitarist Steve Holland a founding member and the last surviving original member of Molly Hatchet died age 66.
6 Aug 2020, Wayne Fontana died from cancer at the age of 74. The English rock and pop singer is best known for the 1965 hit 'The Game of Love' with the MinIron Maiden – Number Of The Beastdbenders.
6 Aug 2020, British music producer and sound engineer Martin Birch died age 71. He became renowned for engineering and producing albums recorded predominantly by British rock bands, including Deep Purple, Rainbow, Fleetwood Mac, Whitesnake, Black Sabbath and Iron Maiden.
7 Aug 2020, French pop music record producer, composer, singer, musician Mark Wirtz died from Pick's disease age 76. Wirtz is best known for the never-completed A Teenage Opera concept album, a project he devised while working under contract to EMI at Abbey Road Studios with Beatles engineer Geoff Emerick. The first single from the planned album, "Excerpt from A Teenage Opera" by Keith West, was a number 2 hit on the UK Singles Chart in September 1967.
14 Aug 2020, English hard rock and heavy metal bass player Pete Way died age 69 following life-threatening injuries he had sustained in an accident two months earlier. He was bassist for UFO and was also a founding member of Waysted and Fastway and notably played with Michael Schenker Group and Ozzy Osbourne.
18 Aug 2020, Jack Sherman died age 64 of a heart attack at his home in Savannah, Georgia. He is best known as the second guitarist to have joined the Red Hot Chili Peppers, in between Hillel Slovak's departure and return. He played on their debut album, and co-wrote much of their second album, Freaky Styley. He went on to collaborate with musicians such as Bob Dylan, George Clinton and Feargal Sharkey.
20 Aug 2020, American rock drummer Frankie Banali died from pancreatic cancer age 68. He is most widely known for his work with multi-platinum heavy metal band Quiet Riot.
6 Sept 2020, American R&B and soul singer and a one-time lead singer for The Temptations, Bruce Williamson Jr. died age 49. Williamson appeared on the group's recent albums, Back to Front and Still Here, and countless concerts, TV appearances, and a cameo in Walk Hard: The Dewey Cox Story.
8 Sept 2020, American composer, singer, songwriter, arranger, producer, saxophonist and co-founding member of Kool & the Gang, Ronald Bell died age 68. He wrote and produced many of the Kool & the Gang's songs, including 'Celebration', 'Cherish', 'Jungle Boogie' and 'Summer Madness'. He said his favorite song was 'Celebration', which he wrote after picking up a Bible in a hotel room.
11 Sept 2020, Toots Hibbert, frontman of the legendary reggae band Toots and the Maytals, died age 77 after being taken to hospital with Covid-like symptoms. One of Jamaica's most influential musicians, he helped popularise reggae in the 1960s with songs like Pressure Drop, Monkey Man and Funky Kingston. He even claimed to have coined the genre's name, on 1968's Do The Reggay.
19 Sept 2020, Ozzy Osbourne's former drummer, Lee Kerslake, died aged 73 from prostate cancer. He is best known for his performances on the Black Sabbath frontman's critically-acclaimed debut album, Blizzard of Ozz, and was also the drummer in Uriah Heep appearing on their 1972 album Demons and Wizards and nine studio records, as well as a live album, with the band before departing in 1978.
20 Sept 2020, American musician and singer Tommy DeVito died age 92 after contracting COVID-19. He is best known as a founding member, vocalist, and lead guitarist of the Four Seasons who were one of only two American bands (the other being the Beach Boys) to enjoy substantial chart success before, during, and after the British Invasion. The Four Seasons are one of the best-selling musical groups of all time, having sold an estimated 100 million records worldwide.
29 Sept 2020, Australian-American singer, songwriter Helen Reddy died age 78. During the 1970s she placed 15 singles on the top 40 of the Billboard Hot 100. Six made the top 10 and three reached number one, including her signature hit "I Am Woman".
29 Sept 2020, American country music singer, songwriter, and actor Mac Davis died age 78. During his early career he wrote for Elvis Presley, providing him with the hits "Memories", "In the Ghetto", "Don't Cry Daddy", and "A Little Less Conversation". A subsequent solo career in the 1970s produced hits such as "Baby, Don't Get Hooked on Me". Davis also starred in his own variety show, a Broadway musical, and various films and TV shows.
6 Oct 2020, American singer-songwriter Johnny Nash died of natural causes age 80. He is best known for his 1972 hit "I Can See Clearly Now". Primarily a reggae and pop singer, he was one of the first non-Jamaican artists to record reggae music in Kingston.
6 Oct 2020, Eddie Van Halen, the revered guitarist and co-founder of the rock band Van Halen died at the age of 65, the Dutch-American musician had been receiving treatment for throat cancer. Halen, whose full name was Edward Lodewijk Van Halen, and his brother Alex Van Halen began performing together as teens, but formed the core of what would later become Van Halen after meeting David Lee Roth in the early seventies. Van Halen have sold more than 80 million worldwide, making them one of the best-selling groups of all time.
8 Oct 2020, English musician and songwriter Brian Locking died age 81. He was the bassist with The Wildcats in 1956 and The Shadows, between 1962 and 1963. During his time with the Shadows he appeared with Cliff Richard in the musical film Summer Holiday. Locking also toured as a session player with artist's including Gene Vincent, Eddie Cochran and Joe Brown, as well as Conway Twitty and Brenda Lee.
16 Oct 2020, English musician and songwriter Gordon Haskell died from cancer age 74. Haskell first gained recognition as bass player for the British cult band The Fleur de Lys, and subsequently spent a short period in King Crimson. Haskell also shared a London flat in the 60's with Jimi Hendrix when the guitarist first arrived in the UK. In 2001 he gained international recognition with his hit song "How Wonderful You Are", followed by his platinum-selling album Harry's Bar.
19 Oct 2020, Spencer Davis, one of the key figures of the 1960s beat scene, died at the age of 81. The Welsh guitarist was the driving force behind The Spencer Davis Group, who scored transatlantic hits with "Keep On Running" and "Somebody Help Me". The band, which also featured a teenage Stevie Winwood, toured with The Who and The Rolling Stones in the 60s.
23 Oct 2020, American country music singer and songwriter Jerry Jeff Walker died of throat cancer age 78. A leading figure in the outlaw country music movement, he was best known for having written the 1968 song "Mr. Bojangles".
28 Oct 2020, American Texas country music singer and songwriter Billy Joe Shaver died age 81. Shaver's 2007 album country gospel style Everybody's Brother was Grammy-nominated.
4 Nov 2020, Ken Hensley died on 4 November 2020, at the age of 75 following a short illness. The English singer-songwriter, multi-instrumentalist and producer, is best known for his work with Uriah Heep during the 1970s.
7 Nov 2020, Bones Hillman best known as the bass guitarist for the Australian alternative rock band Midnight Oil died from cancer age 62.
12 Nov 2020, Jim Tucker the original rhythm guitarist with American rock band The Turtles died age 74. He played with The Turtles from 1965 to 1968 and was featured on many of the band's biggest hits, including the chart-topping 1967 classic "Happy Together," plus "She'd Rather Be with Me" and the group's 1965 cover of Bob Dylan's "It Ain't Me Babe."
18 Nov 2020, English singer-songwriter and musician Tony Hooper died aged 81. He was best known as a founder-member of Strawbs together with Dave Cousins.
9 Dec 2020, American record producer, songwriter and musician Jason Slater died age 49. He was bassist and backup vocalist for the American rock band Third Eye Blind and Slater went on to produce many projects, including four albums by progressive rock band Queensryche.
12 Dec 2020, American singer, guitarist, and professional baseball player Charley Pride died age 86. In the early to mid-1970s, he was the best-selling performer for RCA Records since Elvis Presley. During the peak years of his recording career (1966–1987), he had 52 top-10 hits on the Billboard Hot Country Songs chart, 30 of which made it to number one. He won the Entertainer of the Year award at the Country Music Association Awards in 1971.
20 Dec 2020, British musician Chad Stuart died from pneumonia following a fall. He was one half of the duo Chad & Jeremy that began working in 1962 and had its first hit song in the UK with "Yesterday's Gone" followed by a string of successful records in the United States through the mid-1960s.
20 Dec 2020, Pelle Alsing, the drummer for Swedish rock and pop band Roxette died aged 60. Pelle appeared on their first five albums: Pearls of Passion (1986), Look Sharp! (1988), Joyride (1991), Tourism (1994), and Crash! Boom! Bang! (1994). A number of these LPs spawned massive international hits, such as "It Must Have Been Love", "Listen to Your Heart", and "The Look".
22 Dec 2020, American guitarist, vocalist, and songwriter Leslie West died age 75 after suffering a heart attack in his home near Daytona, Florida. He was a founding member and co-lead vocalist of the hard rock band Mountain that formed on Long Island, New York in 1969 and are best known for their cowbell-tinged song "Mississippi Queen", as well as the heavily sampled song "Long Red" and their performance at the Woodstock Festival in 1969. Mountain is one of many bands to be commonly credited as having influenced the development of heavy metal music in the 1970s. In 2011, due to complications from diabetes, West's right leg had to be amputated.
30 Dec 2020, American saxophonist Alto Reed died of colon cancer age 72. He is best known as a long-time member of Bob Seger and the Silver Bullet Band and also worked with many artists including Grand Funk Railroad, Little Feat, Otis Rush, Spencer Davis, The Blues Brothers, The Ventures and George Thorogood.