Died And Gone To Heaven 2019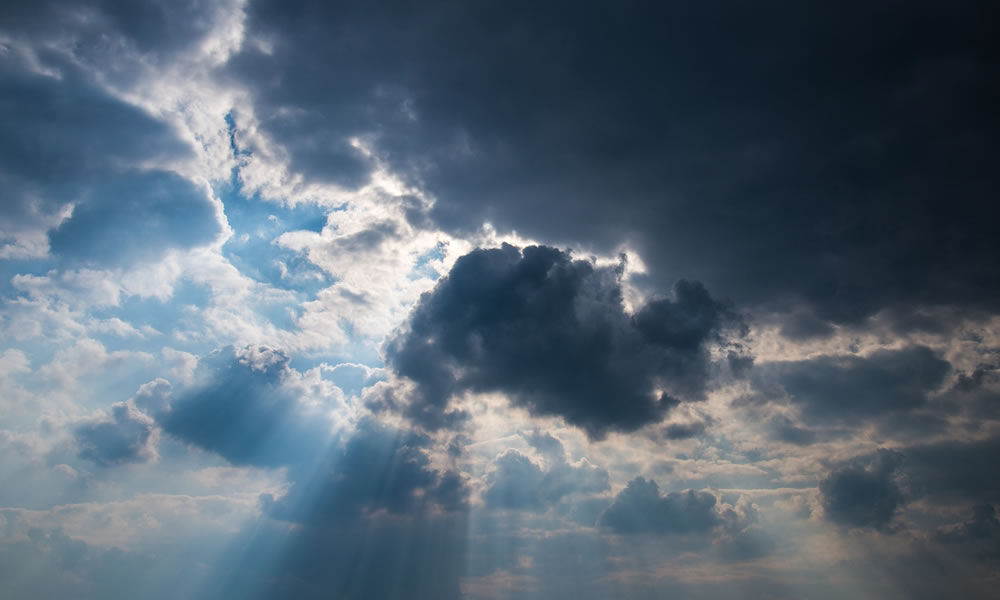 1 January 2019, American singer, songwriter Pegi Young died of cancer age 66. She first met future husband Neil Young in 1974 when she was working as a waitress at a diner near his ranch, a story he tells in the 1992 song 'Unknown Legend'. They married in August 1978 and had two children. Her debut as a singer came in 1983 when she was a member of The Pinkettes, the backing vocalists on her husband's rockabilly Shocking Pinks tour. She released her debut solo album in 2007.
2 January 2019, American musician and songwriter Daryl Dragon died from kidney failure aged 76. He was known as 'Captain' from the musical duo Captain & Tennille with his then-wife, Toni Tennille. They scored numerous hits on the US singles charts, the most enduring of which included 'Love Will Keep Us Together', 'Do That to Me One More Time', and 'Muskrat Love'. They hosted their own television variety series on ABC in 1976–77. Dragon also worked on The Beach Boys' 1972 release Carl and the Passions – 'So Tough'.
5 January 2019, British musician Eric Haydock died age 75. He is best known as the original bass guitarist of The Hollies from December 1962 until July 1966. He was one of the first British musicians to play a Fender Bass VI, a six-string bass.
10 January 2019, American singer Larry Cunningham died of a heart attack age 67. He is best known as a member of the R&B/soul group The Floaters who scored the 1977 US number two and UK number one hit 'Float On.' The song was adapted in the early 1990s to advertise Cadbury's Crème Eggs.
16 January 2019, American musician Lorna Doom died of cancer age 61. She was the bass guitarist for the punk rock band the Germs. Their music was influential to many later punk rock acts. Germs guitarist Pat Smear went on to achieve greater fame performing with Nirvana and Foo Fighters.
19 January 2019, Scottish drummer Ted McKenna died aged 68, of a hemorrhage during a routine operation for a hernia. He worked with The Sensational Alex Harvey Band, Rory Gallagher, The Michael Schenker Group and toured with Ian Gillan for a short period in 1990.
29 January 2019, American singer, songwriter James Ingram died after a long battle with brain cancer age 66. He was a two-time Grammy Award-winner and charted eight Top 40 hits on the US Billboard Hot 100. He had two number-one singles, the first, a duet with fellow R&B artist Patti Austin, 1982's 'Baby, Come to Me' and 'I Don't Have the Heart', which became his second number-one in 1990. He also recorded the song 'Somewhere Out There' with Linda Ronstadt for the animated film An American Tail.
21 February 2019, American musician Peter Tork from The Monkees died age 77. He was diagnosed with a rare form of tongue cancer in 2009. The Monkees were brought together for an American sitcom TV series in 1966. Best known as the keyboardist and bass guitarist, they had the 1967 UK & US Number1 single 'I'm A Believer' plus other hits including 'Last Train to Clarksville', 'Pleasant Valley Sunday', and 'Daydream Believer'.
25 February 2019, Mark Hollis, English musician and singer-songwriter died age 64. He achieved commercial success and critical acclaim in the 1980s and 1990s as the co-founder, lead singer and principal songwriter of the band Talk Talk. Hollis wrote or co-wrote most of Talk Talk's music, including hits like 'It's My Life' (1984) and 'Life's What You Make It' (1986).
25 February 2019, British publicist and talent manager Kenneth Pitt died age 96. He managed the career of musicians including David Bowie in the late 1960s (Pitt managed Bowie at the time of his first hit, 'Space Oddity' in 1969), and was responsible for publicising American musicians and bands touring the UK, including Frank Sinatra, Duke Ellington, and Jerry Lee Lewis.
26 February, English drummer Andy Anderson died of cancer aged 68. He is best known for his work with The Cure playing on the singles 'Love Cats' and 'The Caterpillar'. He also worked with many other artists including Steve Hillage, Edwyn Collins, Mike Oldfield, The Gun Club and Peter Gabriel.
27 February 2019, English drummer Doug Sandom died one day after his 89th birthday. He was the first drummer for the rock band The Who. No recordings with Sandom playing with the band were ever released.
28 February 2019, German-American pianist, composer, arranger, and conductor André Previn died at home in Manhattan at the age of 89. He is best known for arranging and composing Hollywood film scores for over 50 films over his entire career. He won four Academy Awards for his film work and ten Grammy Awards for his recordings.
1 March 2019, English blues and rock singer and musician Paul Williams died age 78. He joined Zoot Money's Big Roll Band on bass and vocals, alongside the guitarist Andy Summers. He then replaced John McVie in John Mayall & the Bluesbreakers. He later worked with the progressive rock group Tempest.
1 March 2019, Country Music Hall of Fame member Fred Foster died age 87. He is credited as producer behind all of Roy Orbison's biggest hits including 'Oh, Pretty Woman', 'Only the Lonely', and 'Crying' and also produced major hits for Dolly Parton, Willie Nelson, Ray Stevens and Kris Kristofferson.
4 March 2019, Keith Flint, singer and dancer with English electronic dance group The Prodigy was found dead at his home in Essex, England age 49. The Prodigy scored the 1996 UK Number1 & US Number 30 single 'Firestarter' and the 1997 UK & US Number1 album The Fat Of The Land. He owned a motorcycle race team, Team Traction Control, which won three Isle of Man TT races in 2015 and competed in the British Supersport Championship running Yamaha YZF-R6 motorcycles.
10 March 2019, American guitarist, singer, and songwriter Asa Brebner died age 65. He was a member of The Modern Lovers led by Jonathan Richman. They are best know for their 1976 hit 'Roadrunner' which Rolling Stone ranked it Number 274 on their list of the 500 Greatest Songs of All Time.
11 March 2019, Drummer Hal Blaine, one of the most recorded musicians in pop music history died of natural causes at his home in Palm Desert, California age 90. As a member of The Wrecking Crew his drumming can be heard on songs such as Presley's 'Return to Sender,' the Byrds' 'Mr. Tambourine Man,' the Beach Boys' 'Good Vibrations,' Simon & Garfunkel's 'Bridge Over Troubled Water' and dozens of hits produced by Phil Spector, and the theme songs to 'Batman,' 'The Partridge Family' and dozens of other shows.
16 March 2019, American rock guitarist Dick Dale died of heart failure at the age of 81. He was known as the 'King of the Surf Guitar'. He pioneered and created what many call the surf music style. Dale worked closely with Fender to produce custom made amplifiers, including the first-ever 100-watt guitar amplifier. His song 'Misirlou' featured over the opening credits to Quentin Tarantino's Pulp Fiction.
16 March 2019, American singer and songwriter David White who co-founded the doo-wop group Danny and the Juniors died in Las Vegas age 79. He wrote or co-wrote many of their hits including the number one 'At the Hop,' as well as 'Rock and Roll is Here to Stay', 'You Don't Own Me', and '1-2-3.'
16 March 2019, American country singer Justin Carter died after being accidentally shot during the filming of a music video at his apartment in Woodlands, an area north of Houston. The singer had just released a new song titled 'Love Affair' a week earlier.
17 March 2019, American R&B musician André Williams died in Chicago, Illinois, at the age of 82. He started his career in the 1950s; his most famous songs include the hits 'Jail Bait,' 'Greasy Chicken,' 'Bacon Fat' and 'Cadillac Jack' (1966). He was also the co-author of the R&B hit 'Shake a Tail Feather'.
17 March 2019, Irish rock guitarist, singer, songwriter, Bernie Tormé died a day before he would have turned 67. Tormé is best known for his work with Gillan, as well as his brief stints with Ozzy Osbourne's backing band and Atomic Rooster.
25 March 2019, Scott Walker singer with The Walker Brothers died age 76. The US star found fame as a teen idol in The Walker Brothers, scoring hits with 'The Sun Ain't Gonna Shine Anymore' and 'Make It Easy On Yourself'. He lived in the UK from 1965 and became a British citizen in 1970. Walker began a solo career with 1967's Scott, moving toward an increasingly challenging baroque pop style on late '60s albums such as Scott 3 (1969) and Scott 4 (1969). As a record producer or guest performer, he worked with a number of artists including Pulp, Ute Lemper and Bat for Lashes.
26 March 2019, British musician Ranking Roger died age 56. In January 2019 it was announced that Roger had undergone surgery for two brain tumours, and was undergoing treatment for lung cancer. He was a vocalist in the 1980s two-tone band the Beat (known in North America as the English Beat) and later General Public.
27 March 2019, Both members of Liverpool band Her's were killed after being involved in a car accident. Both Stephen Fitzpatrick and Audun Laading were killed in the crash along with their tour manager Trevor Englebrektson on their way to a gig in Santa Ana, California. The duo released their debut album, Invitation to Her's, in 2018.
27 March 2019, Beatles' booking manager Joe Flannery, also known as "Secret Beatle", died aged 87. He was the band's booking manager from 1962-63 and according to Flannery, members of The Beatles would often sleep at his flat and he would drive them home the next morning. He is also said to have given a young George Harrison driving lessons.
30 March 2019, American singer Songwriter Billy Adams died age 79. He wrote and recorded the mid-1950s rockabilly staple 'Rock, Pretty Mama,' Other songs he recorded in the late '50s include 'You Heard Me Knocking,' 'True Love Will Come Your Way' and 'You Gotta Have a Duck Tail.'
31 March 2019, American rapper, songwriter Nipsey Hussle died age 33 after being shot multiple times in the parking lot of his store, Marathon Clothing, in South Los Angeles. Hussle initially became known for his numerous mixtapes, including his Bullets Ain't Got No Name series, The Marathon, The Marathon Continues and Crenshaw. His debut studio album Victory Lap was released in February 2018 to critical acclaim and commercial success and was nominated for Best Rap Album at the 61st Annual Grammy Awards in 2019.
2 April 2019, American electronica, soul, gospel, and house music singer, Kim English died age 48. She had been diagnosed with kidney failure for five years, and had been on dialysis, and awaiting a transplant. By 2007, English had earned her sixth, seventh and eighth US dance number ones with 'It Makes a Difference', 'C'est La Vie' and 'My Destiny'.
5 April 2019, Shawn Smith a long-time singer-songwriter on the Seattle music scene died age 53 due to complications from diabetes. He performed with the bands Brad, Pigeonhead and Satchel, among others. In a strange coincidence, fellow Seattle luminaries Kurt Cobain and Layne Staley (Alice in Chains) died on the same date in 1994 and 2002, respectively.
6 April 2019, American country musician Jim Glaser died age 81. With The Glaser Brothers, they charted nine singles on the Billboard Hot Country Singles charts and became members of the Grand Ole Opry in the 1960s.
10 April 2019, American country music singer-songwriter Earl Thomas Conley died age 77 from cerebral atrophy. Conley charted more than thirty singles on the Billboard Hot Country Songs charts, of which eighteen reached number one.
12th April 2019, John Hutch drummer with the Liverpudlian group The Big Three died age 79. The Big Three rivalled The Beatles for popularity before the Mersey sound became a national and international phenomenon in the early Sixties. Hutch filled in on drums behind Lennon, McCartney and Harrison in both 1960 and 1962 and later claimed he was offered the opportunity to become Pete Best's successor before Ringo Starr was given the job in The Beatles.
13 April 2019, English keyboardist and guitarist Paul Raymond died age 73. He joined Plastic Penny in the early 60s as their keyboardist, vocalist, and replaced Christine McVie in British blues band Chicken Shack. He first joined UFO in 1976 and played with the band during four different stints, he was a regular in the UFO lineup since 2003. Raymond had also worked with Michael Schenker in MSG.
15 April 2019, English songwriter Les Reed died age 83. His major songwriting partners were Gordon Mills, Barry Mason and Geoff Stephens, although he wrote songs with many others such as Roger Greenaway, Roger Cook, Peter Callander, and Johnny Worth. Reed co-wrote around sixty hit songs and is best known for 'It's Not Unusual', 'Green, Green Grass of Home' and 'Delilah', (hits for Tom Jones) as well as 'The Last Waltz' (Engelbert Humperdinck).
26 April 2019, Molly Hatchet Singer Phil McCormack died age 58. He'd fronted the Southern rock band since 1996 after having performed with them previously, taking over from Danny Joe Brown.
30 April 2019, English musician Boon Gould died age 64. He was one of the four founding members of Level 42 who scored the 1986 hit 'Lessons in Love', which reached number three on the UK Singles Chart, and number 12 on the US chart.
30 April 2019, American concert promoter and media personality Russ Gibb died. He was best known for his role in the "Paul McCartney is dead" phenomenon, a story he broke as a disc jockey on radio station WKNR-FM in Detroit. As a promotor around the Detroit music scene he was instrumental in giving the MC5, Ted Nugent and Iggy Pop their start.
14 May 2019 American guitarist, singer and songwriter Mike Wilhelm died aged 77. He was best known as a founding member of the influential Bay Area band the Charlatans, who have been widely credited as starting the Haight-Ashbury psychedelic scene during the 1960s. He later played with the bands Loose Gravel and the Flamin' Groovies.
14 May 2019, County singer Leon Rausch died age 91. He was known as 'the voice' of Bob Wills and his Texas Playboys who had the hits 'Steel Guitar Rag', 'New San Antonio Rose', and 'Smoke On The Water.'
15 May 2019, Charles 'Chuck' Barksdale a founding Member of the doo-wop group The Dells died age 84. They scored the hits 'Oh, What a Night', 'Stay in My Corner,' 'Always Together,' and 'Give Your Baby a Standing Ovation.'
17 May 2019, Eric Moore, lead singer of Ohio-based biker rock group The Godz died after a battle with bladder cancer age 67. The Godz had toured with acts including Kiss, Cheap Trick, Judas Priest, Blue Öyster Cult, and Iggy Pop.
18 May 2019, R&B singer Melvin Edmonds died at the age of 65. He was a member of the group After 7 and the brother of Kenny 'Babyface' Edmonds. After 7 scored the hits 'Can't Stop,' 'Ready or Not' and 'Heat of the Moment.'
21 May 2019, Scottish musician Jake Black (The Very Reverend D. Wayne Love), died age 59. He was a member of Alabama 3 who are best known for their track 'Woke Up This Morning' which was used for the opening credits of the TV series The Sopranos. In the United States, the band is known as A3, to avoid legal conflict with the country music band Alabama.
29 May 2019, Tony Glover, the influential blues harmonica player who was a longtime peer of Bob Dylan and helped teach Mick Jagger how to play, died of natural causes age 79. He also worked as a writer and critic, contributing to magazines Crawdaddy and Cream, while also writing extensively for Rolling Stone between 1968 and 1973.
30 May 2019, Singer-songwriter, guitarist, actor Leon Redbone died age 69. Redbone rose to fame in the '70s folk scene when Bob Dylan sought him out at a Canadian music festival. He later performed in several TV commercials, including Budweiser beer, in which he lay on a surfboard singing 'This Bud's for You.'
31 May 2019, American singer, songwriter Roky Erickson died age 71. Erickson co-founded the 13th Floor Elevators in late 1965 who released their debut album The Psychedelic Sounds of the 13th Floor Elevators the following year. In 1968, while performing at HemisFair, Erickson began speaking gibberish. He was soon diagnosed with paranoid schizophrenia and sent to a Houston psychiatric hospital. Erickson released his eponymous debut as Roky Erickson and the Aliens in 1980. He recorded a steady stream of releases up until 2004.
6 June 2019, American singer and songwriter Dr John, known for music combining blues, pop, jazz, boogie-woogie and rock and roll died at the age of 77 after suffering a heart attack. Born Malcolm John Rebennack his career started in the late 1950s when he became prominent as a pianist and singer on the New Orleans music scene. He played piano on the Rolling Stones' 1972 song "Let It Loose", and also worked with many other artists including Carly Simon, James Taylor, Neil Diamond, Ringo Starr, Van Morrison, Eric Clapton, Bob Seger and Joe Walsh.
10 June 2019, American country musician Chuck Glaser died age 83. With The Glaser Brothers, they charted nine singles on the Billboard Hot Country Singles charts and became members of the Grand Ole Opry in the 1960s.
19 June 2019, Philippe Zdar one half of French dance duo Cassius, died after falling from a 19 storey building in Paris, France. He was 52 years old.
21 June 2019, American music manager and record executive Elliot Roberts died aged 76. He is best known for helping to start and develop the careers of singer-songwriters from the late 1960s and 1970s, including those of Neil Young – whom he managed for over fifty years – and Joni Mitchell.
22 June 2019, American drummer and record producer Jerry Carrigan died age 75. He first achieved widespread recognition by being part of the first wave of the Muscle Shoals Rhythm Section and later as a first-call session musician in Nashville for over three decades. He recorded with Elvis Presley, Johnny Cash, Charlie Rich, Kenny Rogers Jerry Lee Lewis, Ray Stevens and Dolly Parton.
23 June 2019, American musician Dave Bartholomew died of heart failure age 100. Many musicians recorded Bartholomew's songs, but his partnership with Fats Domino produced some of his greatest successes. In the mid-1950s they wrote more than forty hits for Imperial Records, including the Billboard number one pop chart hit "Ain't That a Shame". Bartholomew's other hit songs as a composer include "I Hear You Knocking", "Blue Monday", "I'm Walkin'", "My Ding-A-Ling", and "One Night."
24 June 2019, American mandolinist and singer Jeff Austin died age 45. He was best known for being a founding member of the Yonder Mountain String Band.
29 June 2019, American guitarist and singer Gary Duncan died after suffering a seizure and falling into a coma age 72. He was the guitarist with The Brogues, then most notably with American psychedelic rock band Quicksilver Messenger Service, that formed in 1965 in San Francisco.
6 July 2019, Brazilian singer, songwriter, and guitarist, João Gilberto died aged 88. He was a pioneer of the musical genre of bossa nova in the late 1950s. Around the world he was often called "father of bossa nova", and in his native Brazil, he was referred to as "O Mito" ("The Legend").
10 July 2019, Jerry Lawson, lead singer of the Persuasions, died after a long illness age 75. Since being discovered by Frank Zappa in 1968, The Persuasions recorded 25 albums covering rock, blues, gospel and pop songs, all with no sound other than their own voices.
16 July 2019, South African singer and apartheid activist Johnny Clegg died in Johannesburg age 66 after battling pancreatic cancer. Clegg was one of the most celebrated musicians of modern South African music. His 1987 song "Asimbonanga," written for Nelson Mandela while he was imprisoned, was considered an anthem for South Africa's freedom fighters.
22 July 2019, American singer, songwriter and keyboardist Art Neville died aged 81. Art shot to fame as part of the Neville Brothers when they started singing as children, but went their separate ways in the 1950s and 1960s. It was not until 1977 that the brothers finally got together again and in 1978 they recorded their first Neville Brothers album. Art was a founding member of The Meters, whose musical style represents New Orleans funk. He also played on recordings by many notable artists including Labelle (on "Lady Marmalade"), Paul McCartney, Lee Dorsey, Robert Palmer, Dr John and Professor Longhair.
1 August 2019, English keyboardist, Ian Gibbons died aged 67. He had worked with The Kinks, Ian Hunter, Dr Feelgood and The Kursaal Flyers.
3 August 2019, French music producer and songwriter Henri Belolo died in Paris, France age 82. He was the creator (along with Jacques Morali) of acts like The Ritchie Family and Village People.
7 August 2019, Silver Jews singer David Berman died at the age of 52. Berman founded Silver Jews in 1989 with future Pavement members Stephen Malkmus and Bob Nastanovich.
19 August 2019, American bass guitarist Larry Taylor died age 77. He is best known as a member of Canned Heat from 1967. Before joining Canned Heat he had been a session bassist for The Monkees and Jerry Lee Lewis. He was the younger brother of Mel Taylor, long-time drummer of The Ventures.
3 September 2019, US songwriter LaShawn Daniels, who co-wrote such hits as Destiny's Child's Grammy-winning 'Say My Name' and Lady Gaga's 'Telephone' died in a car crash in South Carolina aged 41. He had also worked with artists including Whitney Houston, Michael Jackson, Brandy and Toni Braxton.
5 September 2019, Jimmy Johnson, the session guitarist and studio engineer who contributed to hundreds of hit records and was a member of the Muscle Shoals Rhythm Section died age 76. His playing can be heard on recordings like 'Respect,' Aretha Franklin's first No.1 pop hit, and Wilson Pickett's 'Funky Broadway'. He also engineered three tracks on the Rolling Stones' album Sticky Fingers.
11 September 2019, American songwriter and artist Daniel Johnston died of a suspected heart attack at his home in Waller, Texas, at the age of 58. Kurt Cobain once described him as 'the best songwriter on earth' and famously wore one of Johnston's t-shirts to the 1992 MTV Awards. Other musicians who have covered Johnston's songs include Pearl Jam, Tom Waits, Wilco, Death Cab for Cutie, Sufjan Stevens and Yo La Tengo.
13 September 2019, American singer, songwriter and multi-instrumentalist Eddie Money died of cancer age 70. He released over ten albums and had a string of hits in the late Seventies including 'Baby Hold On', 'Two Tickets to Paradise' and 'Take Me Home Tonight'.
15 September 2019, Ric Ocasek the former lead singer with The Cars was found dead in his New York City apartment, he was 75. The Cars formed in Boston in the mid-1970s by Ocasek and band-mate Benjamin Orr after they met at high school. Their early hits included 'Just What I Needed', 'My Best Friend's Girl' and 'Good Times Roll'. Their 1984 ballad 'Drive' was used as background music for footage of the Ethiopian famine, and its re-release as a single after Live Aid helped raise money for the cause. After the band broke up in the late 1980s, Ocasek embarked on a solo career as well as working as a producer for artists including Weezer, Bad Religion and No Doubt.
19 September 2019, English guitarist, songwriter and producer Larry Wallis died aged 70. He was best known as a member of the Pink Fairies and an early member of Motörhead.
23 September 2019, Robert Hunter, Grateful Dead lyricist died age 78. He provided the Grateful Dead with many of their vivid and enduring lyrics, some of the band's signature songs, including 'Uncle John's Band', 'Scarlet Begonias' and 'Dark Star.'
1 October 2019, American blues guitarist Beverly Watkins died age 80. She worked with artists like James Brown, B.B. King, and Ray Charles.
2 October 2019, Barrie Masters lead singer with Eddie & The Hot Rods died age 63. Formed in Canvey Island, Essex in 1975, they were part of the pub rock scene and were best known for their top 10 hit in 1977, "Do Anything You Wanna Do".
2 October 2019, Kim Shattuck lead singer, guitarist and songwriter of the band The Muffs and former Pixies bassist died after a two-year-long battle with amyotrophic lateral sclerosis age 56.
6 October 2019, Ginger Baker, the legendary drummer and co-founder of rock band Cream died at the age of 80. The drummer co-founded Cream in 1966 with Eric Clapton and Jack Bruce. The band released four albums before splitting in 1968, after which he formed the short-lived band Blind Faith with Clapton, Steve Winwood and Ric Grech. Baker, one of the most innovative and influential drummers in rock music also played with Blind Faith, Hawkwind and Fela Kuti in a long and varied career. In 1962, joined Alexis Korner's Blues Incorporated on the recommendation of Charlie Watts – who was leaving to join the Rolling Stones and later gained early fame as a member of the Graham Bond Organisation alongside bassist Jack Bruce.
6 October 2019, Larry Junstrom, a founding member of Lynyrd Skynyrd and longstanding bassist with the band .38 Special died at the age of 70. Junstrom played bass with Lynyrd Skynyrd from its formation in 1964 until he was replaced by Leon Wilkeson in 1971. He then joined .38 Special in 1976 with Donnie Van Zant, the younger brother of the Lynyrd Skynyrd frontman Ronnie Van Zant.
8 October 2019, Malcolm 'Molly' Duncan died aged 74. He was a tenor saxophonist who co-founded the Scottish funk group The Average White Band who scored the 1974 hit 'Pick up the Pieces'.
11 October 2019, Pedal steel legend Sonny Curtis died aged 83 after a battle with Alzheimer's disease. He was best known as a longtime sideman to George Jones and Tammy Wynette. He joined Jones' "Jones Boys" in 1964. That turned into a gig with Jones and Wynette when the couple married in 1969. Upon their divorce in 1975, Curtis stayed with Wynette's band until 1980.
12 October 2019, George 'Pops' Chambers, singer and bassist with the Chambers Brothers, died at the age of 88. The band is best known for the 1968 single 'Time Has Come Today,' which blended traditional blues and gospel influences with cutting-edge psychedelic rock.
26 October 2019, American musician Paul Barrere died age 71. He was a member of Little Feat, which he joined in 1972. Barrere later played with Phil Lesh and Friends and also toured with Bob Dylan.
5 November 2019, American keyboardist and singer Michael Sherwood died unexpectedly at the age of 60. He worked with Air Supply, Toto keyboardist Steve Porcaro, Yes bassist Chris Squire and Lisa Loeb. Working with Porcaro one of their co-writes was considered for Michael Jackson's Thriller album but was not used at the time, but was then featured on Thriller 25.
25 November 2019, Scottish singer-songwriter Iain Sutherland who helped compose Sir Rod Stewart's 1975 hit song "Sailing" died. Sutherland and his brother Gavin recorded the song in 1972 before it became a worldwide hit for Sir Rod. The brothers worked as a folk group, the Sutherland Brothers Band and later combined with a local rock band, Quiver, and billed themselves as the Sutherland Brothers & Quiver.
29 November 2019, American musician and songwriter, Irving Burgie regarded as one of the greatest composers of Caribbean music died aged 95. He composed 34 songs for Harry Belafonte, including eight of the 11 songs on the Belafonte album Calypso (1956), the first album of any kind to sell one million copies. He was inducted into the Songwriters Hall of Fame in 2007.
8 December 2019, American rapper, singer, and songwriter Juice Wrld best-known for his viral 2018 hit "Lucid Dreams" died age 21. He suffered a seizure at Midway International Airport in Chicago, Illinois and was rushed to a nearby hospital where he died.
9 December 2019, Roxette singer Marie Fredriksson died aged 61 following a 17-year long battle with cancer. The Swedish duo achieved their biggest success when their 1987 single was featured on the Pretty Woman soundtrack in 1990. It topped the charts in more than 10 countries and gave the band their biggest UK hit, reaching number three.
10 December 2019, Gershon Kingsley the German-American composer and a pioneer of electronic music and the Moog synthesizer died age 97. His best-known composition, 'Popcorn' has been covered by Jean Michel Jarre, Aphex Twin, Herb Alpert, Muse, Crazy Frog and The Muppets.
13 December 2019, Roy Loney, the founding lead singer of the influential San Francisco power pop band the Flamin' Groovies, died age 73. The Flamin' Groovies came together in San Francisco in 1965 when guitarists Loney and childhood friend Tim Lynch began working with guitarist Cyril Jordan, bassist George Alexander and drummer Danny Mihm. Three years later, they released the self-financed Sneakers EP, which helped them get signed to Epic.
24 December 2019, American songwriter Allee Willis died age 72. Willis co-wrote many hit songs including 'September' and 'Boogie Wonderland' by Earth, Wind & Fire and 'I'll Be There for You' by The Rembrandts, the theme from the TV sitcom Friends. Her compositions sold over 60 million records. She was inducted into the Songwriters Hall of Fame in 2018.
26 December 2019, American singer, musician and actor Sleepy LaBeef died age 84. As a rockabilly artist, he was noted for his extensive repertoire, and for his live performances, at one time undertaking some 300 performances a year and claimed to know over 6,000 songs.
29 December 2019, Neil Innes, the English writer, comedian and musician died aged 75. He was best known for his work with the Bonzo Dog Doo-Dah Band, The Rutles and collaborating with Monty Python.
Sadly… more to follow.